Thailand Army Criticized For 'De Facto Coup'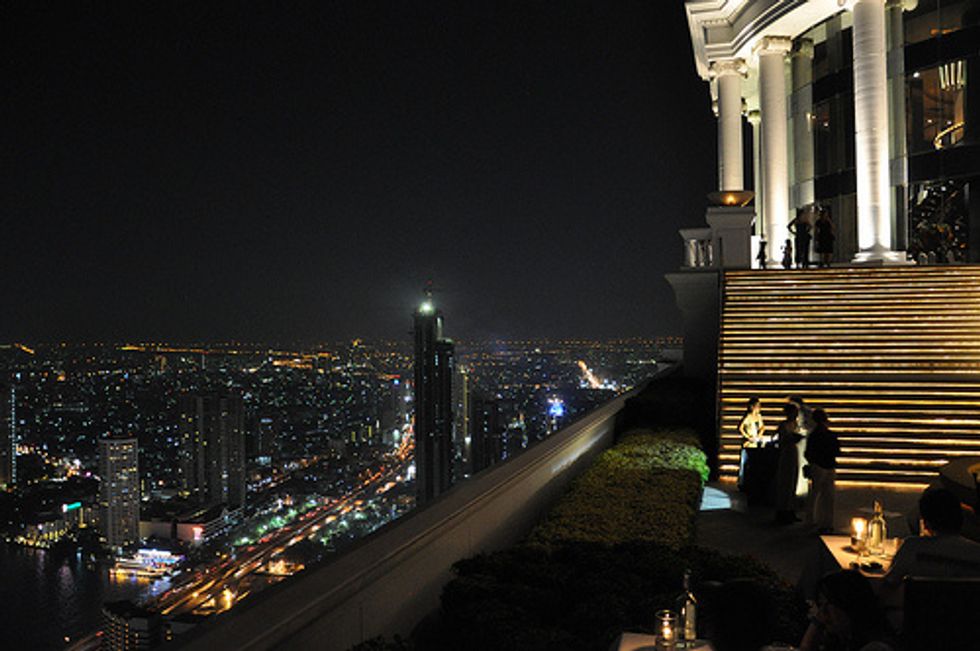 By Gabrielle Paluch and Shashank Bengali, Los Angeles Times
BANGKOK — The Royal Thai Army's imposition of martial law nationwide on Tuesday drew condemnations from human rights groups and thrust the Southeast Asian kingdom into deeper political uncertainty stemming from months of crippling anti-government protests.
As Thai soldiers took up positions across Bangkok, the leadership of the powerful army, which has staged 11 successful coups since 1932, said the move was not a coup but an effort "to restore peace and order" with supporters and opponents of the government seemingly headed for a showdown within days.
Anti-government protesters had vowed a final push this month to topple officials linked to ousted Prime Minister Thaksin Shinawatra, while the acting prime minister insisted that he and his caretaker Cabinet would not resign. The Cabinet has been clinging to power since Thailand's Constitutional Court two weeks ago ruled against Prime Minister Yingluck Shinawatra, Thaksin's sister, in an abuse-of-power case. The court forced her and several ministers to leave office.
Appearing on television early Tuesday morning, the army chief, Gen. Prayuth Chan-Ocha, said the ongoing political rallies "could impact the country's security and (the) safety of the lives and properties of the public," and declared martial law in effect nationwide. But he urged Thais to go about their business as usual and added, "Do not panic."
The army presence in Bangkok was light, with small contingents of soldiers stationed outside police stations and the governing party's security apparatus. The military ordered demonstrators to remain in place but soldiers made no attempt to disperse either government supporters — known as "red shirts" — or their opponents from protest sites in the city.
Government officials said the military did not inform them before making the pre-dawn announcement, which was followed by the deployment of troops to watch over television stations and an order that 10 satellite TV channels cease broadcasting, which the military said was "to prevent any distortions which could lead to misunderstandings."
Using a century-old Thai law, the military dissolved the governing party's internal security body and ordered the heads of government agencies to report to army command, but kept the government in place.
Thai Foreign Ministry officials said the army chief told government agencies Tuesday afternoon that martial law would be lifted "as soon as possible once peace and order have been achieved."
"It's a phantom coup," said Kan Yuenyong, executive director of the Siam Intelligence Unit, a Bangkok think tank. "An actual coup wouldn't be popular, it would create resistance from the red shirts and the international community wouldn't support it."
In a statement, Human Rights Watch called the situation a "de facto coup" and called on Thailand's allies to demand that the action "be reversed immediately."
U.S. State Department spokeswoman Jen Psaki said, "We expect the army to honor its commitment to make this a temporary action to prevent violence, and to not undermine democratic institutions."
The political crisis has split Thailand sharply between its urban establishment and poorer residents in the provinces who support Thaksin's Pheu Thai party. Thaksin was ousted in the last military coup in 2006, following abuse-of-power allegations, and went into exile. But his party has gone on to win elections, including the most recent one in February, which was nullified after anti-government protesters blocked many polling places.
The current Pheu Thai government is serving in a caretaker role until a new round of elections scheduled for this summer, but Yingluck Shinawatra's opponents — who are likely to lose another election — have called for her government to be replaced by an unelected council.
At least 28 people have been killed in violence linked to the political unrest. Earlier this week, the Thai government said the economy contracted by 2.1 percent in the first quarter this year.
Many analysts believe that the anti-government demonstrators were hoping to sow enough chaos to force the military to intervene. Demonstrators on Tuesday relinquished Government House, the official prime minister's residence that they had occupied for a week. The head of the movement, Suthep Thaugsuban, handed soldiers a bouquet of flowers.
But the army has not openly taken sides in the struggle and is widely believed to have been reluctant to intervene. Thais nationwide were watching for signals from the military Tuesday night as to how long it would keep martial law in place.
"The military has two clear choices," said Verapat Pariyawong, a political analyst. "They can go ahead and return power to the government and create a secure environment for elections, or they can meddle with the constitution and create a bloody mess.
"I think right now, one thing is clear: The military doesn't want to stay in this position for a long time."
A China via Flickr