The 5 Closest Midterm Races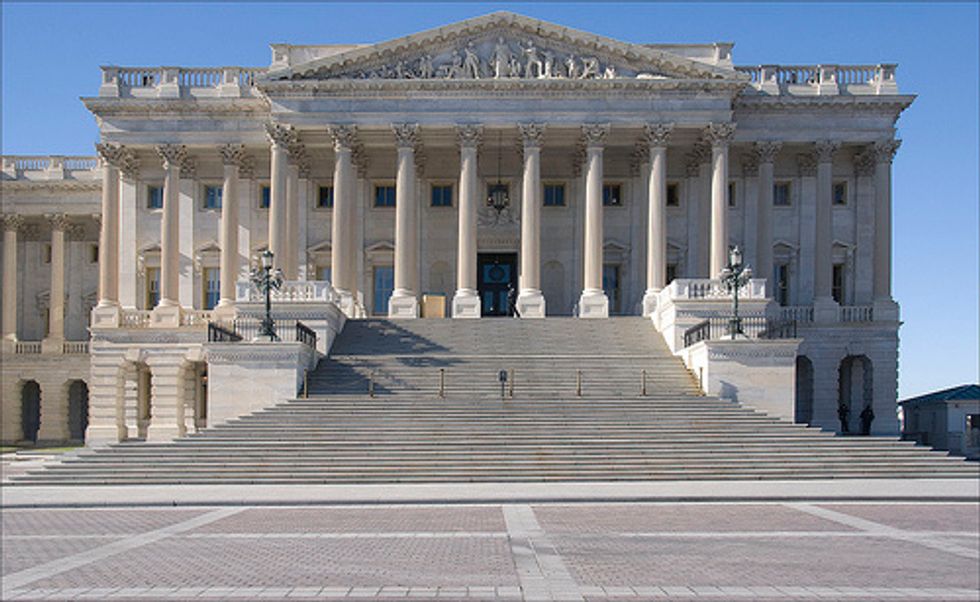 The midterm elections are just days away, and polls show an unusual number of deadlocked senatorial and gubernatorial races across the country. Real Clear Politics lists 9 Senate and 11 gubernatorial races as "tossups."
Here are five of the closest elections in the country as we near Election Day:
Georgia: Senate
The Real Clear Politics poll average for Georgia's Senate race shows David Perdue (R) and Michelle Nunn (D) tied exactly at 45.4 percent, with Libertarian candidate Amanda Swafford at 3.8 percent.
This average takes into account contradictory polls from YouGov, the Atlanta Journal-Constitution, and Insider Advantage, among others. In all the polls, the results fall within the margin of error, so RCP's average is a good indicator of just how close the race is.
If no candidate tops 50 percent on Election Day, the top two finishers will advance to a January 6 runoff.
North Carolina: Senate
In North Carolina, the race between incumbent Senator Kay Hagan (D) and challenger Thom Tillis (R) is close as they head into the last week of campaigning. The latest High Point/SurveyUSA poll has both candidates locked in at 44 percent, with Libertarian Sean Haugh at 5 percent.
The RCPaverage for North Carolina has Hagan up by 1.2 percent.

Kansas: Senate
As the Marist College Institute for Public Opinion reports, Independent Greg Orman and Republican incumbent Pat Roberts are in a fierce battle for the U.S. Senate in Kansas.
The RCPaverage has Orman up by just 0.6 percent. The Marist poll explains that although Roberts is "still unpopular," as the race developed, "his favorable rating has improved."
Florida: Governor
In Florida, incumbent governor Rick Scott (R) is a mere percentage point ahead of challenger Charlie Crist (D) in the latest CBS News/New York Times/YouGov Battleground Tracker. Crist was elected governor of Florida in 2006 as a Republican. He ran for Senate and lost in 2010, and became a Democrat in 2012.
The RCPaverage has Crist up by just 0.5 percent.

Wisconsin: Governor
In the Wisconsin gubernatorial race, Scott Walker (R) started out narrowly ahead of Mary Burke (D) back in early 2013. Burke has steadily narrowed the gap, though, and now less than 1 point separates the candidates, according to the RCPaverage.
President Obama is slated to join Burke in Milwaukee on Tuesday to assist in some final campaigning.
Want more political news and analysis? Sign up for our daily email newsletter!