The 5 Worst States For Women's Health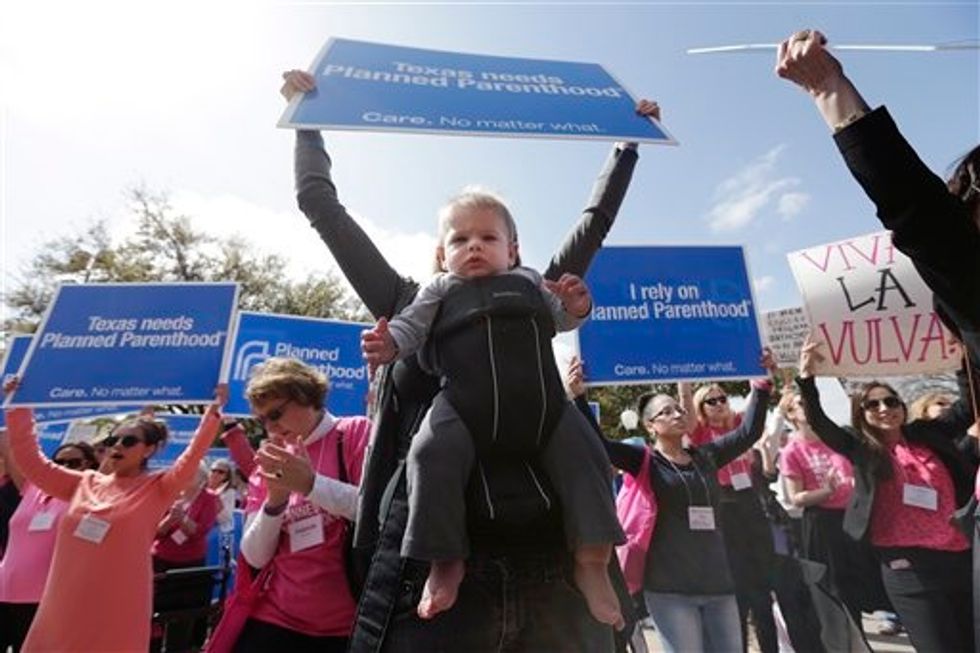 The debates currently raging over Planned Parenthood are an unsettling reminder of the precarious state of women's health care in modern America. Planned Parenthood provides many critical health services to women, especially those who live in poverty or lack adequate coverage.
Many states whose legislators are calling to defund the organization already restrict women's access to medical care, contraceptives, and abortions. The consequences of these restrictions are visible in teenage pregnancy rates and quality of life across the board. The worst offenders include:
5. Texas
The largest state in the continental U.S. has some of the highest rates of teenage pregnancy, reaching 41 pregnancies per 1,000 girls aged 15-19. Texas also has severely restricted access to abortion services, with 93 percent of its counties lacking an abortion provider. Coupled with the fact that the Lone Star State has the highest percentage of uninsured women in the United States (27 percent), it's safe to say that Texas has really earned its spot on this list.
4. Alaska
Despite having one of the smallest populations in the country, Alaska has one of the highest rates of female homicide, with 2 murders per 100,000 women. Alaska also permits emergency rooms to deny women information and access to emergency contraceptive measures in cases of rape. Teenage pregnancy rates are also high up in the Last Frontier, with 30.3 births per 1,000 girls.
3. New Mexico
With nearly half of female-headed families living in poverty, New Mexico earns the third slot. One-fifth of all women in the state live in poverty, and 24 percent do not have a primary care physician. At 43.4 births for every 1,000 girls, New Mexico has one of the highest rates of teen pregnancy. Twenty-two percent of New Mexico's women lack health insurance.
2. South Carolina
South Carolina takes the top spot for female homicides, with 2.54 murders per 100,000 women. South Carolina also has some of the most stringent laws regarding abortion, including a law that regulates the door width of women's health clinics. Unsurprisingly, the teenage pregnancy rate in South Carolina is 31.6 births per 1,000 girls, placing it in the top third nationwide. Women in South Carolina also often lack health insurance, with 1 in 5 having no coverage.
1. Mississippi
Topping off the list, Mississippi has the highest rate of women living in poverty in the country, with a staggering 54.7 percent of families headed by women living below the poverty line. The Gulf Coast state also has one of the highest rates of teenage pregnancy nationwide, with 42.6 births for every 1,000 girls. A staggering 99 percent of Mississippi counties do not have an abortion provider, and emergency rooms are permitted to withhold emergency contraceptives.
Photo: Five-month old Ronan Amador rides in a carrier with his mother, Elizabeth Mahoney, during a Planned Parenthood rally on the steps of the Texas Capitol,Thursday, March 7, 2013, in Austin, Texas. (AP Photo/Eric Gay)