The Devil Defeats Rick Santorum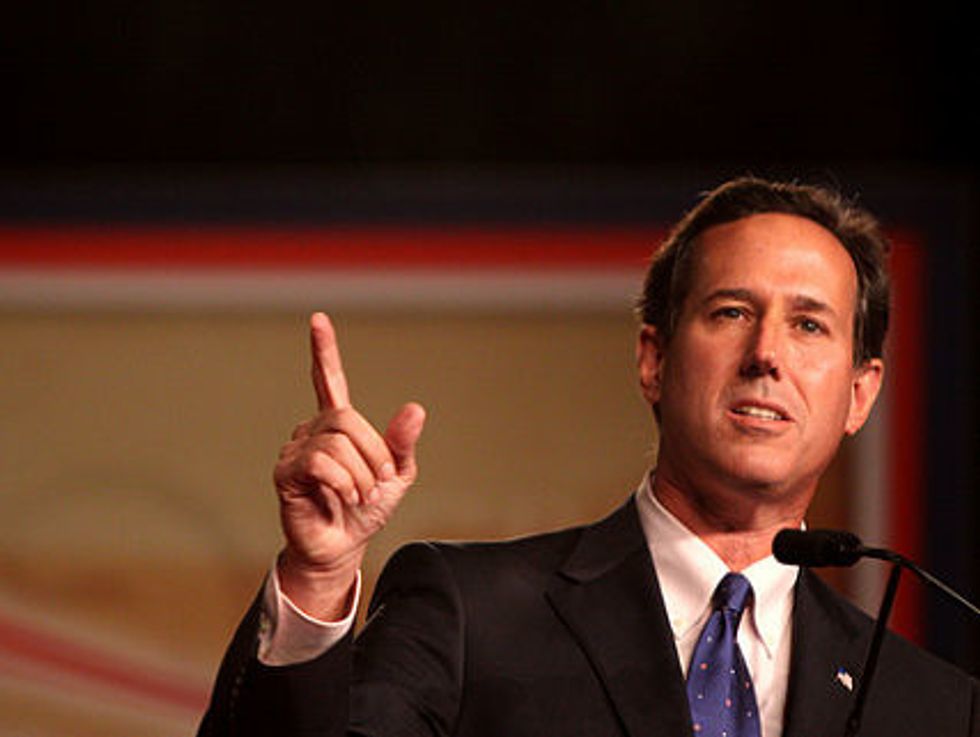 If past is prologue, Rick Santorum should be the GOP's nominee for president in 2016.
The former senator from Pennsylvania came dangerously close to defeating Mitt Romney in the 2012 primary and likely would have become the nominee if he hadn't blown his chance of winning Romney's home state of Michigan by saying America's most popular president had made him want to vomit.
The runner-up in the previous primary went on to be the GOP nominee in 1980, 1988, 1996, 2008 and 2012. If this pattern holds true, Santorum — the nation's foremost anti-gay politician — will be leading his party on the quest to regain the White House in less than four years.
Until then, he has to earn a little money, and he's doing it by serving as the chief executive officer of the faith-based movie studio EchoLight. Unfortunately, the studio's holiday release The Christmas Candle has only earned $1.2 million after two weeks in the theaters. And its box office gross seems to be better than its reviews, which have earned it 20 percent on Rotten Tomatoes' Tomatometer, though it hasn't actually received enough reviews for the site to deem there's a consensus.
Here's a taste of what movie audiences are missing:
Clearly, there are forces at work that are preventing this "timeless holiday film for the entire family" from receiving the attention and acclaim it deserves. And I think we all know who would benefit most from marginalizing Rick Santorum.
"This is a tough business, this is something that we're stepping out," the once and future presidential candidate said in October, "and the Devil for a long, long time has had this, these screens, for his playground and he isn't going to give it up easily."
It's been a bad year for Rick Santorum — with the Supreme Court and 16 states recognizing same-sex marriage. Now, it just looks as if the devil is rubbing it in.
Photo: Gage Skidmore via Flickr