The French Economic Experiment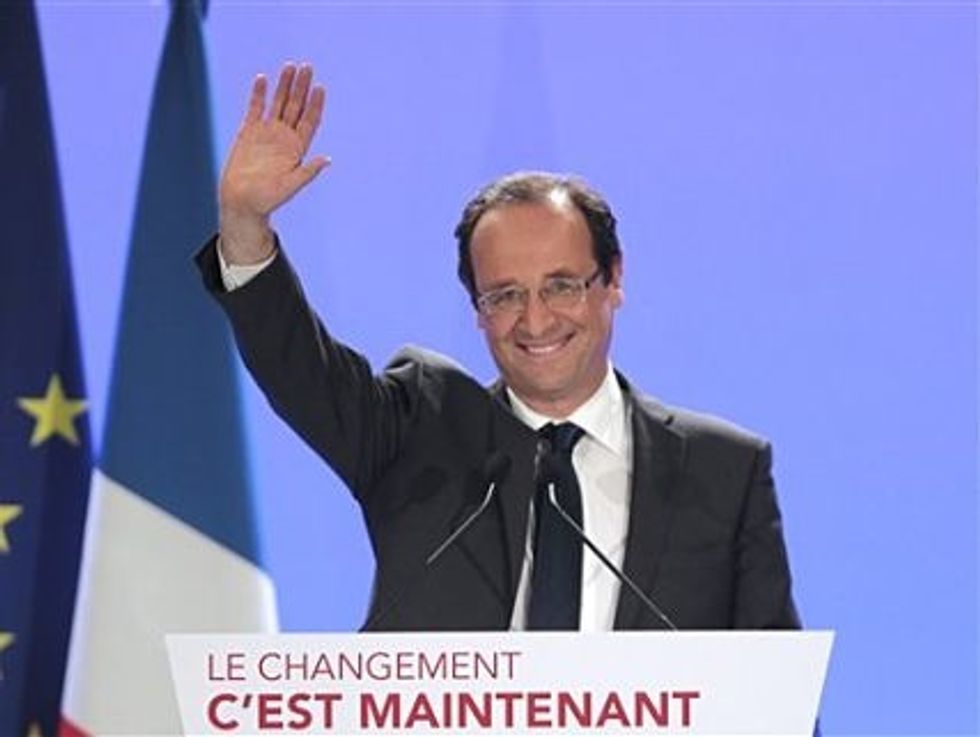 Francois Hollande's novel economic policies in France should be monitored closely, to see if they are successful.
The new president of France, Francois Hollande, has announced unusual new economic measures that everyone should pay attention to. They represent a decided turn away from the destructive policies of the eurozone so far, and even violate basic neoclassical economic principles. We all ought to watch closely to see if they succeed.
While almost everyone in Europe is calling for lower wages, Hollande is raising his country's minimum wage faster than inflation. He thus has favored a view of the economy called demand-led growth, which suggests higher wages will increase demand sufficiently to promote more growth. It is a version of Keynesianism, long since dropped by most American Keynesians. I discuss this at some length in a piece for New America Foundation, called "A Case for Wage-Led Growth."
He is also proposing a 75 percent income tax on those who make more than 1 million euros a year, and higher taxes on dividends. Many think raising taxes in a recession is anathema, but raising taxes on the rich will not hurt the nation. It will not affect their spending very much.
Thus, he stokes demand with higher wages for lower income people and satisfies the budget crisis with higher taxes on the wealthy. Not bad. There are hints he will also propose budget cuts, which would mistakenly play into the hands of the austerity advocates. We shall see.
The problem of course is that the wage increase is skimpy, to say the least. Another problem—and a bigger one—is that a higher-wage policy has to be taken broadly across Europe and led by the Germans. This is what I advocate in the New America piece. While German ministers have talked about higher wages there, they are not taking aggressive action.
Still, let's keep an eye on the French experiment. It is a bit of fresh air in a compression chamber of stifling, self-centered economic policy-making.
Roosevelt Institute Senior Fellow Jeff Madrick is the Director of the Roosevelt Institute's Rediscovering Government initiative and author ofAge of Greed.
Cross-Posted From Rediscovering Government
The Roosevelt Institute is a non-profit organization devoted to carrying forward the legacy and values of Franklin and Eleanor Roosevelt.