The Growing Consensus For Legalizing Marijuana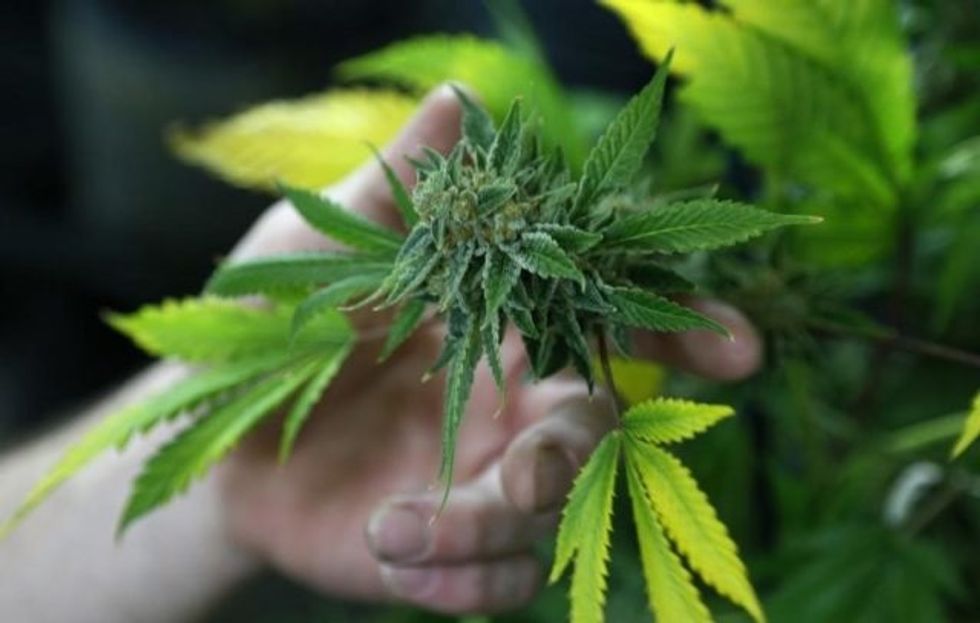 Reprinted with permission from Creators.
The United States remains starkly divided between red and blue, with Republicans and Democrats each registering some gains and some setbacks in the elections. But on one important issue, a national consensus is emerging that transcends party and ideology. America is becoming Weed Nation.
On Tuesday, Michigan became the 10th state, along with the District of Columbia, to decide to legalize marijuana for purely recreational use. A quarter of Americans will live in states that let them get stoned without fear of the constable.
The states include not only reliably crunchy Oregon and Massachusetts but two that went for Donald Trump in 2016 — Alaska and Michigan. They range from the East Coast to the West and from the first in population, California, to the 49th, Vermont. The others are Colorado, Maine, Nevada and Washington.
Then there are the states that allow marijuana to be used for medical needs. On Tuesday, Missouri and Utah — Utah! — voted to join the club. That brings the total number of states that allow pot to be legally consumed in some circumstances to 32, according to the Drug Policy Alliance, plus D.C.
Pro-pot candidates also did well Tuesday. Illinois elected a governor, J.B. Pritzker, who favors allowing recreational cannabis. So did Connecticut (Ned Lamont), Maine (Janet Mills), Minnesota (Tim Walz) and New Mexico (Michelle Lujan Grisham). The winner in Wisconsin, Tony Evers, has said he is "not opposed" to it and would like a statewide referendum to settle the issue.
Cannabis has already run away with the contest for public favor. In 2000, according to the Pew Research Center, only 31 percent of Americans supported legalizing recreational pot. Today, 62 percent do.
But even in states where cannabis is legal, it isn't. Federal law still bans weed, with penalties that include prison time even for mere users. Sick people smoking it to relieve chronic pain, muscular dystrophy or epilepsy, in faithful compliance with their state laws, are not exempt from prosecution.
Under Barack Obama, the Justice Department adopted a hands-off policy toward states with permissive policies. Then-Attorney General Eric Holder issued directives instructing U.S. attorneys to defer to state laws on medical and recreational cannabis. The administration also tried to provide banks some assurance that they could handle the accounts of legitimate marijuana suppliers without being prosecuted.
But as soon as he was installed as attorney general, die-hard prohibitionist Jeff Sessions reversed course. He ordered prosecutors to fully enforce federal laws reflecting "Congress's determination that marijuana is a dangerous drug and that marijuana activity is a serious crime."
Does Congress really still believe that? This ought to be an issue on which the two parties can come together — not on whether marijuana should be legal but on whether states should be allowed to make their own choices. Last year, Sen. Rand Paul, R-Ky., joined with Democratic colleagues Cory Booker of New Jersey and Kirsten Gillibrand of New York to propose ending the federal prohibition on medical cannabis.
The conservative Tenth Amendment Center regards the federal law as an unconstitutional usurpation of state sovereignty. It was Georgetown professor Randy Barnett, a darling of the conservative Federalist Society, who in 2004 argued before the Supreme Court that the federal government had no right to stop individuals from growing pot for personal use.
He lost the case, but the court's most conservative justice agreed with him. "Our federalist system, properly understood, allows California and a growing number of other States to decide for themselves how to safeguard the health and welfare of their citizens," Clarence Thomas wrote in his dissent. "If Congress can regulate this under the Commerce Clause, then it can regulate virtually anything."
Neither party is consistent on matters of federalism. But this is the rare occasion when Republicans could enlist Democrats in curbing Washington's meddling in matters that can be handled perfectly well at the state level — deploying a concept that liberals might find attractive under President Donald Trump, Senate Majority Leader Mitch McConnell and Justice Brett Kavanaugh.
Republicans might gain politically from eliminating the federal role. Taking a more moderate position on a matter that millions of people regard as no business of politicians could soften their image among independent voters. Passing an important measure with bipartisan support would demonstrate that the 2018 election results didn't prevent our lawmakers from getting anything useful done.
I can just imagine it happening. And no, I'm not high.
Steve Chapman blogs at http://www.chicagotribune.com/news/opinion/chapman. Follow him on Twitter @SteveChapman13 or at https://www.facebook.com/stevechapman13. To find out more about Steve Chapman and read features by other Creators Syndicate writers and cartoonists, visit the Creators Syndicate website at www.creators.com.