The New Sheriff Talks Impeachment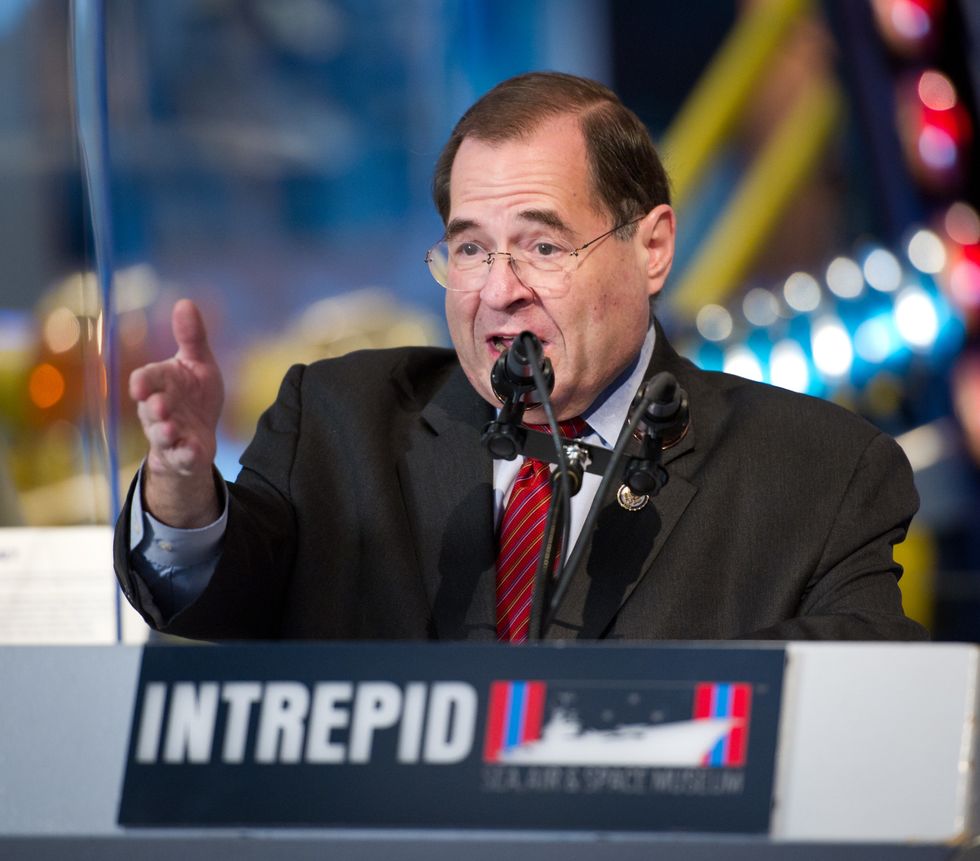 This article originally appeared on Creators.
On the afternoon of Jan. 3, life will change irrevocably and in many ways for President Donald J. Trump when Democrats take control of the House of Representatives. One of the most important changes is personified by the new chairman of the House Judiciary Committee, Jerrold Nadler (D-NY), a very able politician who has known Trump — and sometimes thwarted his development schemes — for decades.
The stakes are much higher now than any gaudy edifice Trump ever wanted to build in Nadler's home district on the Upper West Side of Manhattan (he now represents most of the island's western neighborhoods and parts of Brooklyn as well). Nadler will be the new chair of the committee where impeachment proceedings must begin — and where the liberal Democrat has served since the impeachment of Bill Clinton.
Interviewed Wednesday on WNYC, the local NPR station in New York, Nadler left no doubt that he will approach this rogue presidency far more aggressively than his predecessor Robert Goodlatte (R-VA), whose flaccid attitude mocked any thought of accountability. His innate seriousness is itself a grave threat to Trump. As he has made clear on more than one occasion, he will proceed without fanfare, but also without fear, to follow wherever the evidence leads. And if that means impeachment, he will get there in due course.
For the moment, however, Nadler refuses any rush to judgment. His first order of business, in accordance with the new House leadership generally, is to defend special counsel Robert Mueller against any encroachment by the White House or the Justice Department.
"Republicans did everything they could to sabotage the Mueller investigation" with spurious distractions and attacks, Nadler told radio host Brian Lehrer. That nonsense is over.
Instead, the new Judiciary chair will open this new era by demanding answers from the titular head of the Justice Department.
His questions for Whitaker will demand transparency about any attempts to interfere: "Have you told the special counsel not to pursue a line of inquiry? Have you told the special counsel not to indict someone? … Have you given information about the investigation to the White House?" And perhaps even more important: Will you guarantee release of the special counsel's report?
Should Whitaker — or his proposed successor, William Barr, who awaits Senate confirmation — seek to withhold the report, Nadler promised, "If necessary … we may have to subpoena it. But we'll make sure that whatever Mueller finds becomes public."
The subpoenas are in launch mode.
Some of the more excitable House Democrats introduced impeachment resolutions on the floor during the last Congress, as Nadler noted, which went nowhere. That is likely to occur again soon, for all kinds of reasons. But he is waiting for the Mueller report to determine whether there is "real evidence of serious impeachable offenses that the president has committed."
To him, a serious impeachable offense is not just any crime, although he doesn't doubt Trump has committed many. By that definition, even the role of "Individual-1" as an unindicted co-conspirator in the felonious payoffs to Stormy Daniels may not qualify.
"Impeachment is intended as a defense of the republic against a president who would aggrandize power, destroy liberty, destroy the separation of powers. We would need to see real evidence that the president has done various things with that kind of goal in mind," he explained. If we were able to prove the Daniels payoff conspiracy "and if we were going to impeach the president, that would probably be article No. 6. You'd have to see a few much more serious things."
But Nadler qualified that remark, acknowledging that a conspiracy to influence the 2016 election by unlawful activity might well be impeachable — and that the Michael Cohen payments could represent such a conspiracy.
The new Judiciary chair must expect that those campaign finance violations will soon be augmented by more grave offenses against the republic. For now, he is keeping calm — and waiting for the evidence.
IMAGE: Rep. Jerrold Nadler (D-NY) speaks during a ceremony at the Intrepid Sea, Air & Space Museum in New York City. Photo Credit: (NASA/Bill Ingalls)
To find out more about Joe Conason and read features by other Creators Syndicate writers and cartoonists, visit the Creators Syndicate website at www.creators.com.