The Supreme Court Reminds Women Why Obamacare Matters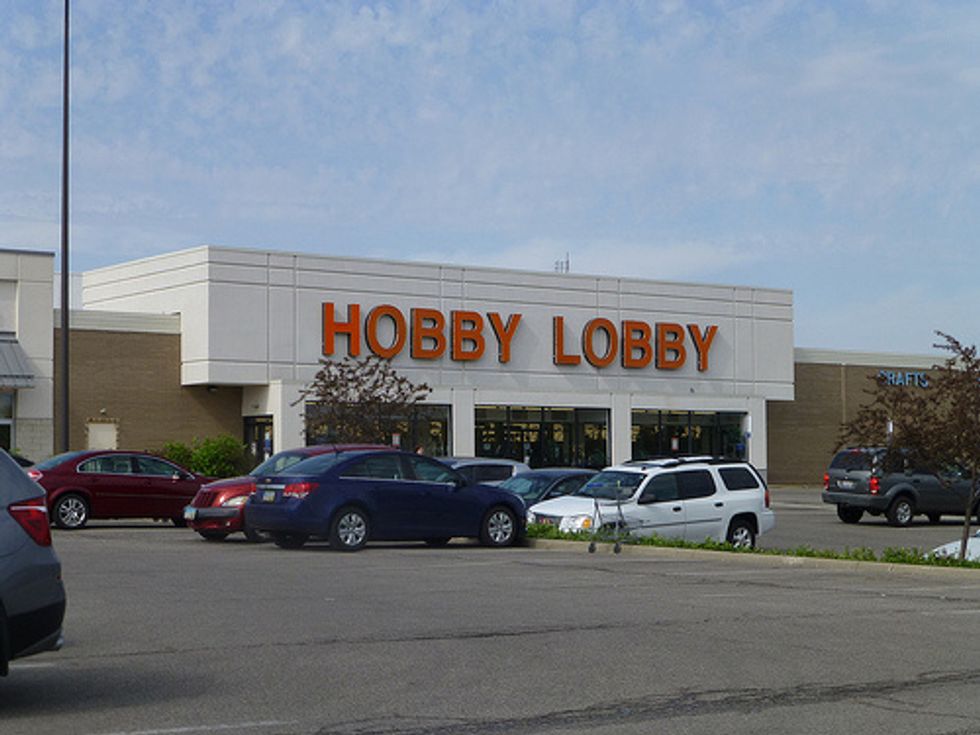 With reports that Healthcare.gov is showing steady improvement and possibly even "turning the corner," the Supreme Court helped put the benefits of the law for women back in the spotlight by announcing on Tuesday that it would hear Hobby Lobby v. Sebelius, a case that could decide if private corporations have the right to deny female contraception coverage.
Hobby Lobby is one of 46 private corporations that have sued the federal government to block the Affordable Care Act's birth control mandate on the grounds that it violates their religious freedom. Religious organizations like churches and schools are exempt from the mandate.
David Green, the CEO of the craft retailer, does not object to most contraceptives, according to the Catholic News Agency. He's opposed to the "morning after" pill and "Plan B"–which are also covered under the mandate–on the medically false premise that they cause abortions.
"This case presents, front and center for the justices to decide, a question that's been open for a long time: Do companies, not just people and churches, have religious freedom?" said SCOTUSblog's Tom Goldstein.
While the administration has continually adapted the mandate to provide for exceptions for non-profits, it has held fast in defending the right of employees of private companies to have access to contraception as part of their health insurance.
"No woman should have her health care dictated to her by her boss," Democratic National Committee chair Debbie Wasserman-Schultz said in a statement on Tuesday. "The overwhelming majority of American women use birth control to stay healthy and plan their families. This is basic access to health care and a decision that belongs to a woman, to be made in consultation with her doctor, not her employer."
As the deadline for signing up for coverage that begins on January 1, 2014 approaches, this debate gives Democrats a chance to highlight a popular benefit of the law.
"This contraception mandate was backed by the medical and science communities as well as popular opinion: 70 percent of Americans think insurance companies should cover the full cost of birth control, just as they do for other preventive services; meanwhile, 99 percent of sexually active American women ages 15-44 have used birth control, and 60 percent take it for medical reasons that have nothing to do with sex, including treatment for ovarian cysts, hormone replacement after chemotherapy and endometriosis," notes Newsweek's Katie J.M. Baker.
The decision in this case has implications beyond birth control. If employers could deny one type of coverage, could they deny mental health care, pregnancy care for those who conceive out of wedlock, or blood transfusions?
A strong argument against allowing corporations to have such power comes from an unlikely source — Justice Antonin Scalia.
In a 1990 case, he ruled with the majority that the state of Oregon could fire someone for taking peyote even for religious purposes because it was against the law. "To permit this would be to make the professed doctrines of religious belief superior to the law of the land, and in effect to permit every citizen to become a law unto himself," he wrote.
If Scalia, in this instance, were to violate his own principle that religious beliefs do not trump the law, it would help make the case that what the right really objects to is women having access to basic reproductive health care.
 Photo: Nicholas Eckhart via Flickr