The Thrifty Traveler: Accessible Travel Offers Adventure, Affordability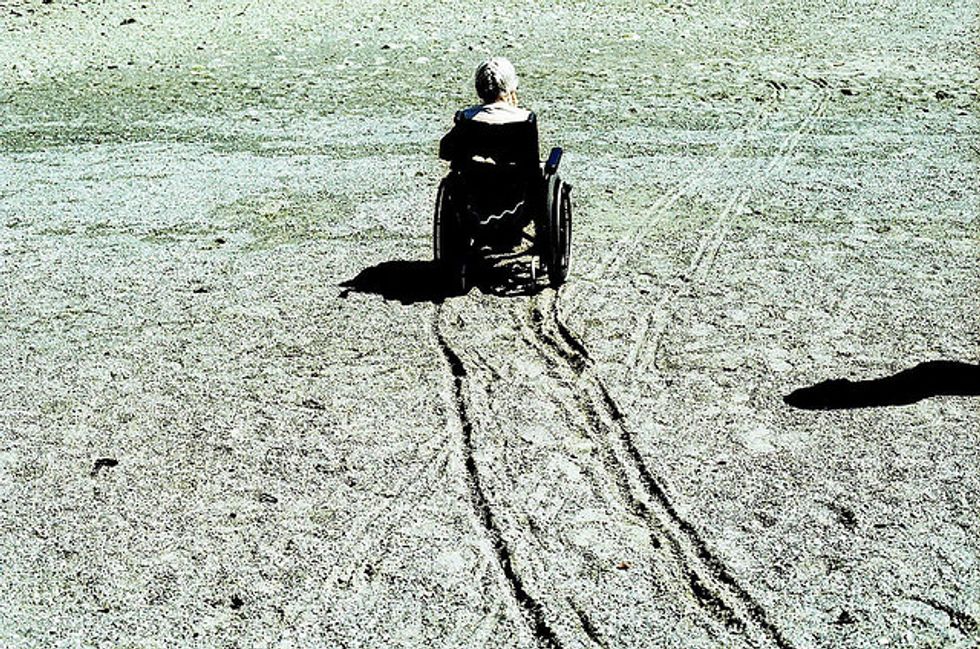 By Myscha Theriault, Tribune News Service (TNS)
In a recent study conducted by Mandala Research for Open Doors, an organization which works to create more inclusive travel experiences for people with accessibility needs, one thing was abundantly clear. American travelers with disabilities spend big bucks. More than 34 billion over the past two years, in fact. Something hospitality and restaurant venues may want to sit up and take notice of, especially with so many baby boomers developing mobility concerns as they age.
Of the travelers with adaptive or access needs surveyed in the study, 96 percent book restaurant services while traveling, 76 percent opt for hotel stays and 26 percent access rental cars. Additionally, a whopping 69 percent require someone else to assist them. According to this same study, 68 percent of travelers with disabilities do so for pleasure, and they average at least $500 per trip.
Adventure: Those who have only recently experienced decreased mobility issues might think extreme nature getaways are now out of the question. Think again. Exploring remote wilderness areas with mobility concerns may be a logistical and financial challenge, but it is far from impossible.
It can also be more affordable than you might think. Especially with organizations such as Wilderness Inquiry stepping up to the service plate. They offer adventure getaways to far-off destinations such as Tanzania, along with winter and summer excursions to Minnesota's Boundary Waters Canoe Area, Olympic National Park and more. Fully integrated wilderness trips offer things such as adaptive kayaks suited to holding folding wheelchairs, support staff for things such as boat transfers, trail-to-trail transition and more.
Their multi-day Apostle Islands trips, for example, start out in their base camp near Bayfield, Wis. Prices for this particular destination run as low as $435 per adult, with youth prices ringing in at only $195 a pop. The facility features appropriate tent platforms, extended-top picnic tables for wheelchair access and a variety of universal design elements for front-country vacation success. Not only do these trip packages include all food, equipment and guide staff, but the organization also helps coordinate financial assistance for qualifying individuals. Wildernessinquiry.org has full details on destination selection and package pricing.
Access: Researching usability information for wheelchairs and walkers in advance can help excursionists plan ahead and get the most bang for their buck. Something accessible travel guru Candy Harrington knows something about, having covered this particular content niche for 20 years. As the founding editor of Emerging Horizons and author of seven guide books designed to meet the informational needs of travelers who vacation with wheelers and slow walkers, Harrington knows what questions to ask.
She suggests certain things are essential to ask when you call to research accessibility, particularly for wheelchair users. Her first piece of advice? Find out if the accessible room has a roll-in shower or a tub-shower combination. Says Harrington, "In the U.S. properties with fewer than 50 rooms are not required to provide roll-in showers." Other tips include researching whether or not wheelchair access is available on both sides of the bed to address specific transfer needs and asking about dining-area accessibility so you'll know whether or not to request meals be delivered to your room.
The most common problem according to Harrington is that little extra step between surfaces that many people aren't able to navigate. Other prevalent pitfalls include too-high beds and hotel shower controls placed too far from the seating bench. The veteran travel journalist has seen them placed as far as 5 feet away! Harrington's latest book, "Resting Easy in the US," features accurate access descriptions and detailed photographs of over 90 unique properties across the country. Some of her favorite accessible getaways include Las Vegas, San Diego and portions of Yosemite.
Accommodations: Traveler on wheels Deborah Sakach favors more intimate inns as opposed to giant resorts and larger tour operations. According to Sakach, independent inn owners are generally the type of people who are going to "really think about your situation and help you have the very best experience in their area." For example, when a jeep tour operator in Sedona couldn't think of any wheelchair-accessible petroglyphs, her innkeeper remembered a new trail that afforded astonishing close-up views.
This was a far cry from some of her other travel experiences around the world, including getting tipped out of her wheelchair in Africa, refused deplaning assistance in Amsterdam and forced up a questionably safe incline in London. "Each disability is so unique that it does take thinking to make things work," says Sakach, "That's why a small inn works. It is intimate and they offer the interchange that helps make it happen." Sakach's love of how inns support unique travel needs led her to start her own travel business relating specifically to inn getaways. Iloveinns.com, Sakach's booking website, offers discount information on charming inn venues around the country, including a buy-one-night-get-one-free program for travelers looking to save money.
One of the accommodation broker's best bits of travel advice however is to keep an open mind. Says the veteran traveler, "The mishaps are not what I think about when I recall my trips. It's the rich experiences that stay with you for a lifetime."
(Myscha Theriault is a best-selling author and avid traveler. Having just finished a yearlong trip throughout the United States with her husband and Labrador retriever, Theriault is busy planning her next long-term adventure. Readers can keep up with her adventures on Twitter by following @MyschaTheriault.)
Photo: Even those in wheelchairs can go to the beach. kris krug via Flickr