The Worst Congress In 60 Years?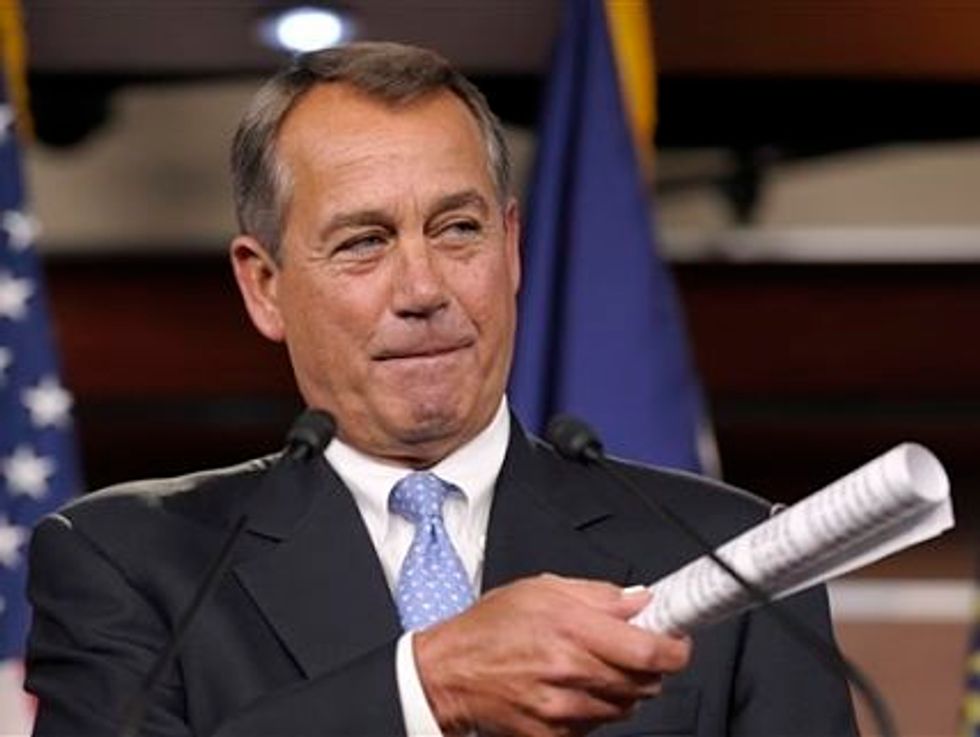 It's time to blame both sides — the Republicans and the Tea Party.
The 112th Congress elected in the Tea Party wave of 2010 is set to close the least productive session since the U.S. House Clerk started keeping records, according to the Huffington Post.
As of Friday, the president had signed 219 bills passed by this Congress into law. There's almost no chance they can avoid blowing by the current recordholder –the 104th (1995-1996) — to officially become the least productive Congress ever. The "Contract With America" Congress passed only 333 bills in the third and fourth year of President Clinton's first term after also coming into office after a Republican wave election.
The lack of productivity isn't surprising, given that Republicans campaigned on stopping the president's agenda. In the summer of 2011, for the first time in American history, the House of Representatives refused to increase the debt limit, as had been done under President Reagan and both Bushes dozens of times. The result was a protracted crisis that ended with President Obama signing the sequestration that helped create the "fiscal cliff" and a unprecedented downgrade of America's credit.
Instead of governing, the House concentrated on symbolic votes. They voted to repeal Obamacare more than 30 times, knowing that the Senate would never consider a bill that destroyed the president's signature achievement. They also passed bills that replaced the sequestration with cuts they preferred and extended the Bush tax cuts for all Americans, including the richest 2 percent, knowing they would never become law.
By a margin of more than a million votes, Americans chose Democrats to represent them in the House in November. But the GOP only lost a handful of seats, thanks to dark money and redistricting, and will retain a comfortable majority in the next Congress.
The New York Times' Nate Silver credits the GOP's intransigence to gerrymandering. "Most members of the House now come from hyperpartisan districts where they face essentially no threat of losing their seat to the other party," he wrote. "Instead, primary challenges, especially for Republicans, may be the more serious risk."
In 2010 and 2012 GOP primaries, several mainstream Republicans — including Rep. Bob Inglis (R-SC), who told constituents at a town hall to "stop watching Glenn Beck" — were defeated by Tea Partiers who vowed to never, ever compromise with the president.
If your only fear in life is that a crazier Republican is going to replace you, voting like Michele Bachmann makes more sense than governing like Dwight Eisenhower.
Photo creidt: AP Photo/Susan Walsh