'Thunderous' Booing Greets Giuliani At Yankee Game (On His Birthday)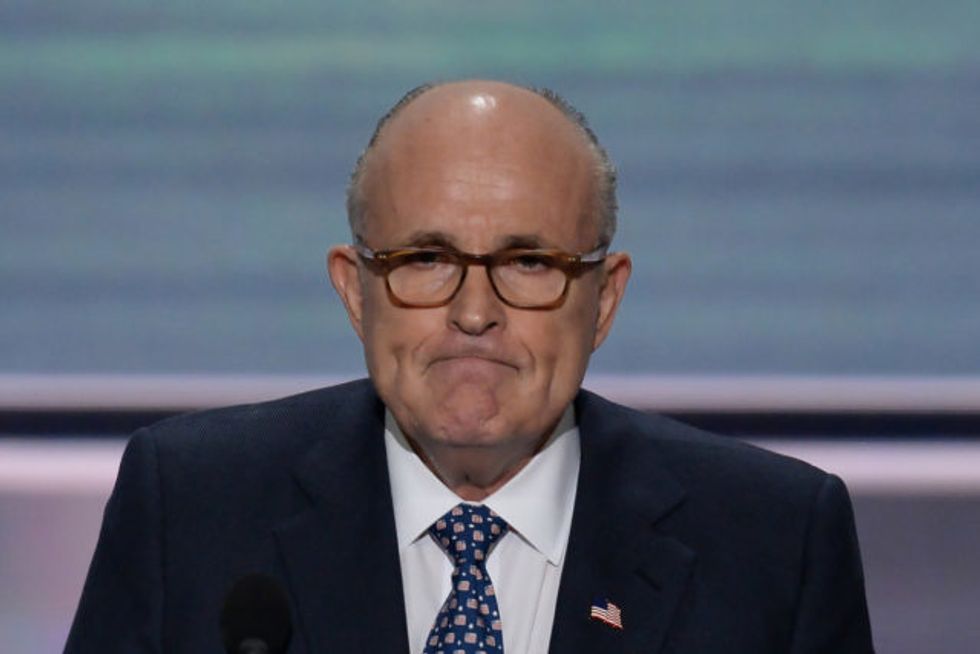 Reprinted with permission from AlterNet.
Donald Trump's lawyer Rudy Giuliani was booed at Yankee Stadium on Monday after an announcer asked the crowd to wish him a happy birthday, the New York Daily News reports.
Reporter Adrian Carrasquillo described the boos as "thunderous."
Giuliani, the former mayor of New York, is now leading Donald Trump's legal defense in special counsel Robert Mueller's investigation. He told CNN's Dana Bash on Sunday that the strategy behind Trump's aggressive attempts to discredit that investigation is to curry favor with the "public opinion."
"They're giving us the material to do it," Giuliani said. "Of course, we have to do it in defending the President. To a large extent, remember Dana, what we're doing here, it is the public opinion, because eventually, the decision here is going to impeach or not impeach."
If the reaction from Yankee fans is any indication, the president might want to come up with a new strategy.
Elizabeth Preza is the Managing Editor of AlterNet. Follow her on Twitter @lizacisms.