Tigers Beat Twins To Clinch Playoff Spot
@AFP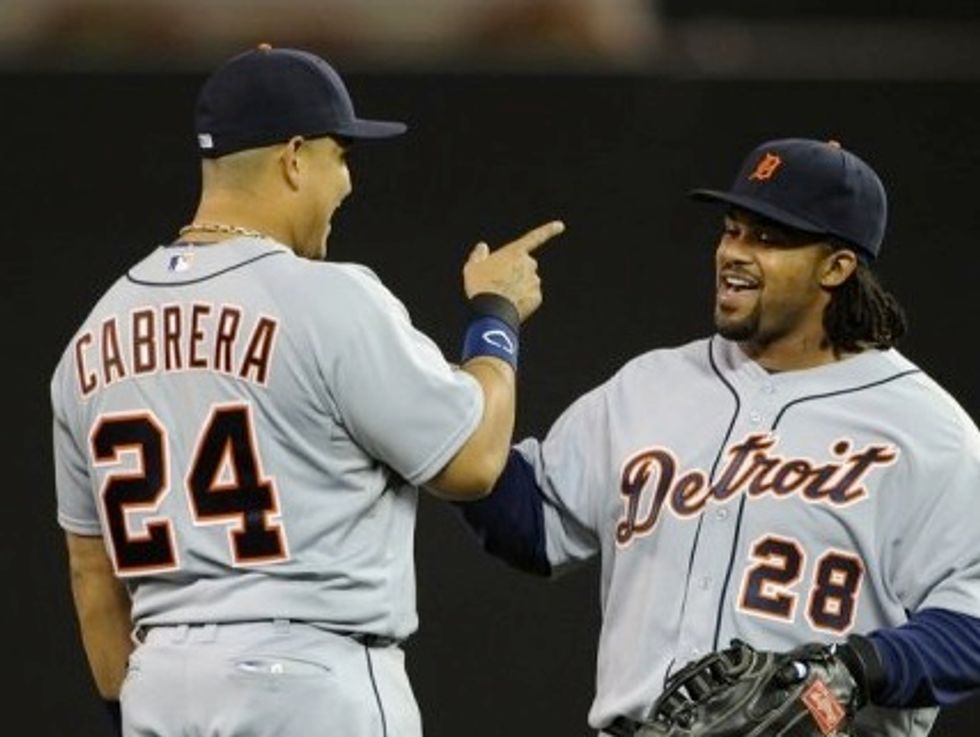 MINNEAPOLIS (AFP) – The Detroit Tigers claimed a playoff berth and moved another step closer to clinching a division title by beating the Minnesota Twins 4-2.
"We are not celebrating because we haven't done what we want to do," said Tiger manager Jim Leyland. "This is fourth time in the post-season in eight years, so I am proud of that."
Detroit could have wrapped up the AL Central title with a victory and an Indians' loss, but Cleveland beat Chicago on a Jason Giambi home run in the ninth inning.
The Tigers' magic number to win the division is at one with four games left in the regular season.
Victor Martinez led off the fourth inning with a solo shot down the line in left field for the Tigers who clubbed three homers in the frame.
Omar Infante followed with a blast to left field and with two outs and with Ramon Santiago on first base, Austin Jackson belted a two-run home run to centre for a 4-1 advantage.
Doug Fister was awarded the victory after holding Minnesota to two runs while striking out seven over 6 1/3 innings.
Jackson and Torii Hunter each had three hits for the Tigers.
Chris Parmelee singled home a run in the third inning, giving the Twins an early 1-0 lead before the Tiger's fourth-inning explosion swung things in their favour.
Ryan Doumit started the Twins' half of the seventh inning with a homer to left field off Fister. It was Doumit's 14th homer of the year.
Parmelee and Eduardo Escobar then singled, but Drew Smyly and Al Alburquerque each retired a batter to maintain the Tiger's two-run lead.
Tigers pitchers Bruce Rondon and Joaquin Benoit each struck out the side in the eighth and ninth innings. Benoit recorded his 23rd save of the season.
Twins pitcher Scott Diamond surrendered all four runs on nine hits in 6 1/3 innings of work to take the loss.
Photo Credit: AFP/Hannah Foslien