Tina Fey Shuts Down 'Mean Girls' Reunion-Film Talk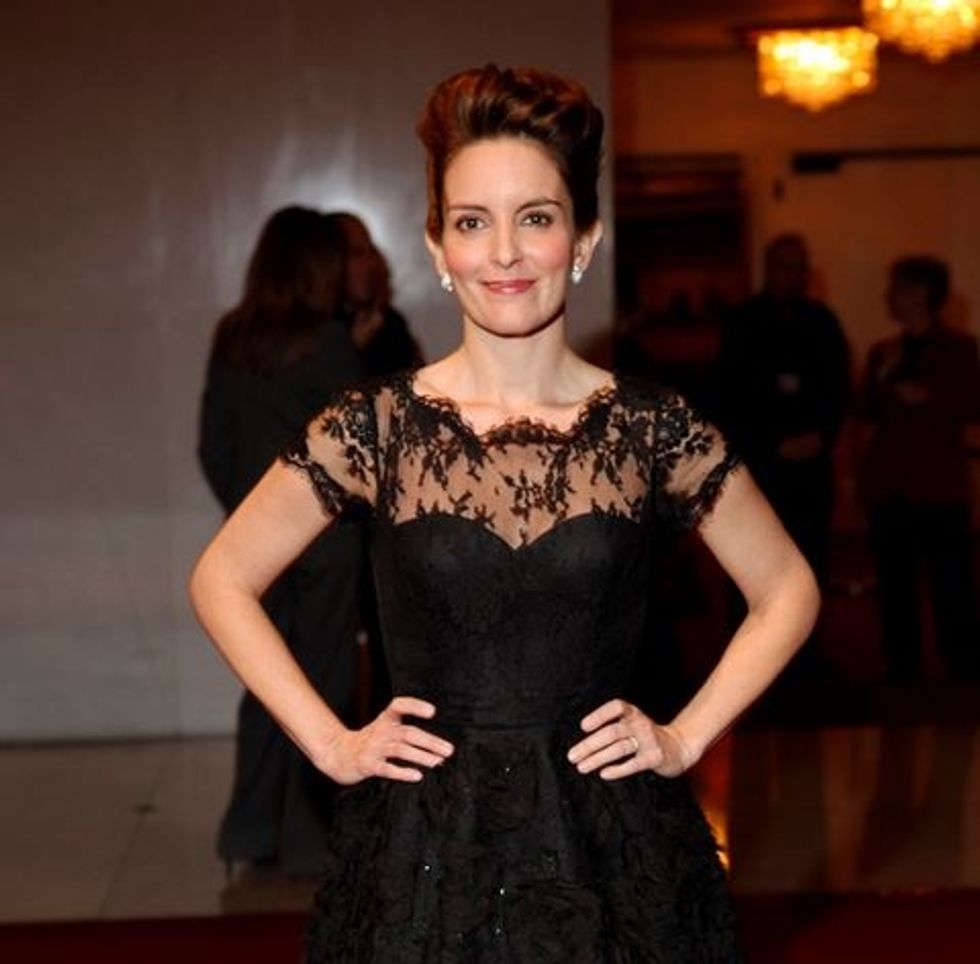 By Nardine Saad, Los Angeles Times
Tina Fey is working on a "Mean Girls" reunion of sorts, but sadly it won't be in the form of another movie.
The 2004 comedy, which will celebrate its 10-year anniversary in April, was adapted by Fey from Rosalind Wiseman's 2002 book "Queen Bees and Wannabes: Helping Your Daughter Survive Cliques, Gossip, Boyfriends, and Other Realities of Adolescence."
The cult classic starred a pre-rehab Lindsay Lohan, now 27, pre-"Notebook" Rachel McAdams, now 35, and the troupe of "Plastics" — pre-"Veronica Mars" Amanda Seyfriend and post-"Party of Five" Lacey Chabert. Fey and her longtime pal Amy Poehler also appear in the film, which remains one of the standout movies in Lohan's repertoire and still comes up in interviews for Seyfried, 28, and Chabert, 31.
News of a reunion to commemorate the milestone has been buzzing since Fey and Lohan appeared on the first episode of Jimmy Fallon's "Tonight Show" in February. Lohan took the story one step further last week when she told Fallon that the reunion was on (and he even asked if they could make it happen on his show).
Doing the press rounds for her latest comedy, "Muppets Most Wanted," Fey addressed the rumors and her role in starting them.
"Yeah, I saw her at the first episode of the 'Tonight Show.' We did that bit with Jimmy, and I said to her, 'Oh, I think someone may call us about doing some kind of reunion because next month is the 10th anniversary of the movie,'" Fey told Access Hollywood in a piece published Tuesday.
The "Saturday Night Live" alum said that, realistically, the get-together would just be a panel discussion of some sort, "not another movie."
"At most it would be like a panel discussion with a plate of hot wings," she quipped.
She insisted said it's been too long since the original hit theaters.
"No, it's definitely not a movie," Fey said. "It's just the anniversary is coming up, so everybody get your pink shirts. It's been 10 years. You can tell when you look at me. It's been 10 years."
Fey echoed the sentiment Tuesday night at the premiere of "Muppets Most Wanted" at the El Capitan Theater in Hollywood.
"We're coming up next month on the 10-year anniversary of the original movie," she told Extra. "I can't believe it either. We're going to see if there's any way to get everyone together, but not a movie, sadly. We're all past high school age."
Photo: PBS Press Room via Flickr