To Upstage Pelosi, Trump Stages Bizarre Stunt At White House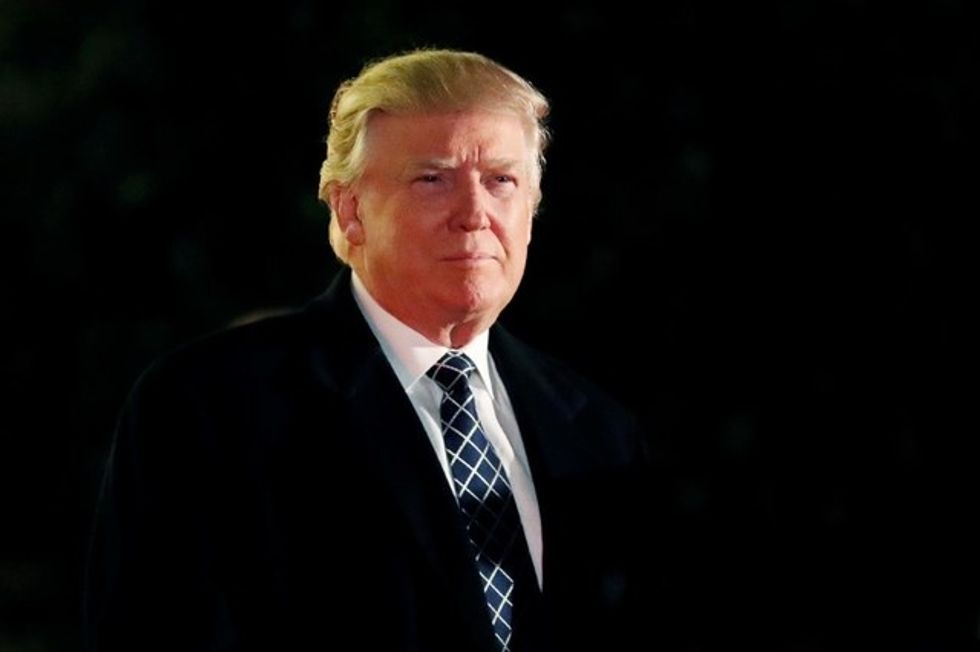 Reprinted with permission from Shareblue.
Trump held a ridiculous media stunt in front of the national press in the White House briefing room and then refused to take any questions from reporters.
The event appeared to be a petulant reaction to the election of Rep. Nancy Pelosi (D-CA) as speaker of the House of Representatives.
Trump is notorious for demanding that press attention be focused on him.
At the event, which was less than 9 minutes long, Trump presented a group of supporters who reiterated his demand for an unworkable border wall.
Trump has forced the federal government into a shutdown over the unpopular demand.
The crass publicity stunt marked his first time appearing at the podium for a supposed briefing.
As he hurried out of the room, reporters expressed dismay that Trump would not deign to answer a single question. One reporter could be heard complaining that the dog and pony show violated the very idea of the briefing room. "The point of the briefing room is to take questions," she said.
The stunt was reminiscent of another sad moment, where press secretary Sarah Sanders filibustered for 15 minutes in December, attacking the FBI and refusing to seriously answer reporter's questions.
Trump has spent most of the last month hiding from the public, issuing childish and argumentative tweets, and evading questions from the public about the shutdown he engineered or the ongoing criminality of his administration.
Trump did what he has always done throughout his career in the public eye: Put on a meaningless show completely devoid of substance.
But now when he does it, the sad display affects the lives of millions of Americans, global markets, and the wellbeing of billions around the globe.
Published with permission of The American Independent.