Todd Akin: I'm A Victim Of The Liberal Media, Just Like Joe McCarthy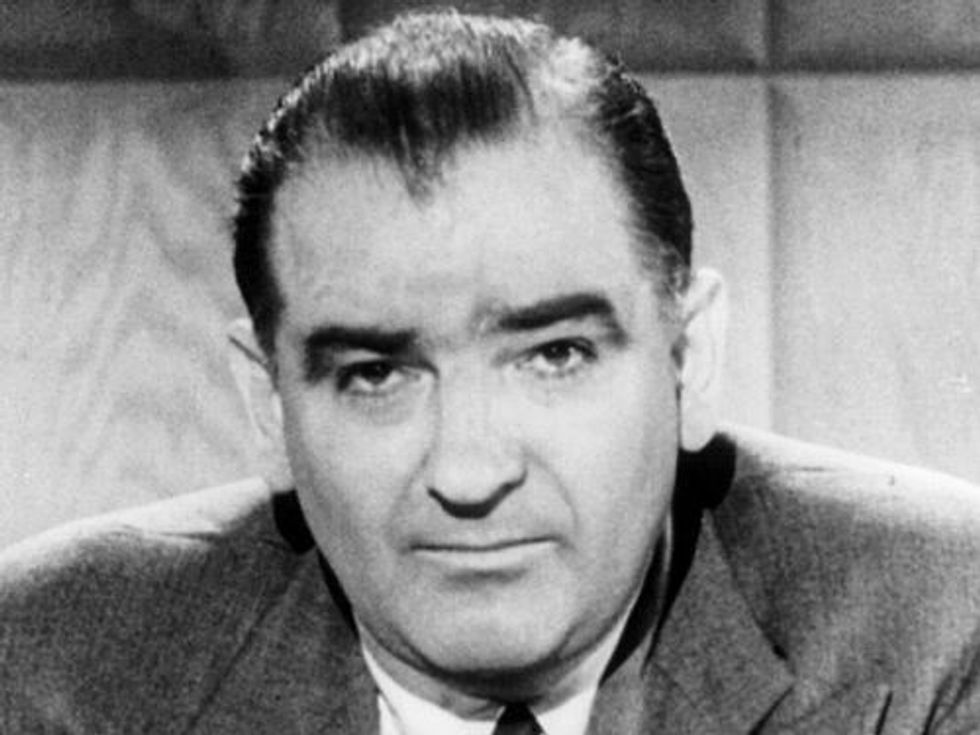 Todd Akin's comeback tour got even weirder on Monday, when the disgraced former congressman compared himself to disgraced former senator Joe McCarthy.
In Akin's mind, that's apparently a good thing.
Akin made the surprising parallel during an interview with the St. Louis Post-Dispatch.
"I use McCarthy as an example of someone who was assassinated by the media, so he had no credibility," Akin told the paper. He went on to add that he was also politically assassinated, by "intentional and dishonest" distortions of the remarks that ended his political career in 2012.
"From what I understand from doctors, that's really rare," Akin said of pregnancy caused by rape. "If it's a legitimate rape, the female body has ways to try to shut that whole thing down."
Those comments led the Republican Party to largely condemn Akin and abandon his campaign to unseat incumbent Senator Claire McCaskill (D-MO). Akin went on to lose by 16 percent in what's usually a reliable red state.
McCarthy, by contrast, used his position in the Senate to lead a baseless witch hunt against supposed communists and homosexuals, leading hundreds to be wrongly imprisoned and thousands to lose their jobs. McCarthy was ultimately censured by the Senate for abusing his power.
Ironically, if Akin had actually been a bit more like McCarthy, his career would likely be in much better shape. After all, making totally unsubstantiated claims that America's enemies have infiltrated the federal government has been working out just fine for many of Akin's former colleagues in the House.
But at this point, even those congressmen — like most other Republicans — would probably like Akin to just stop talking.
Photo via Wikimedia Commons
Want more political news and analysis? Sign up for our daily email newsletter!