Top 5 Revelations From Ukraine Transcripts Portend Trouble For Trump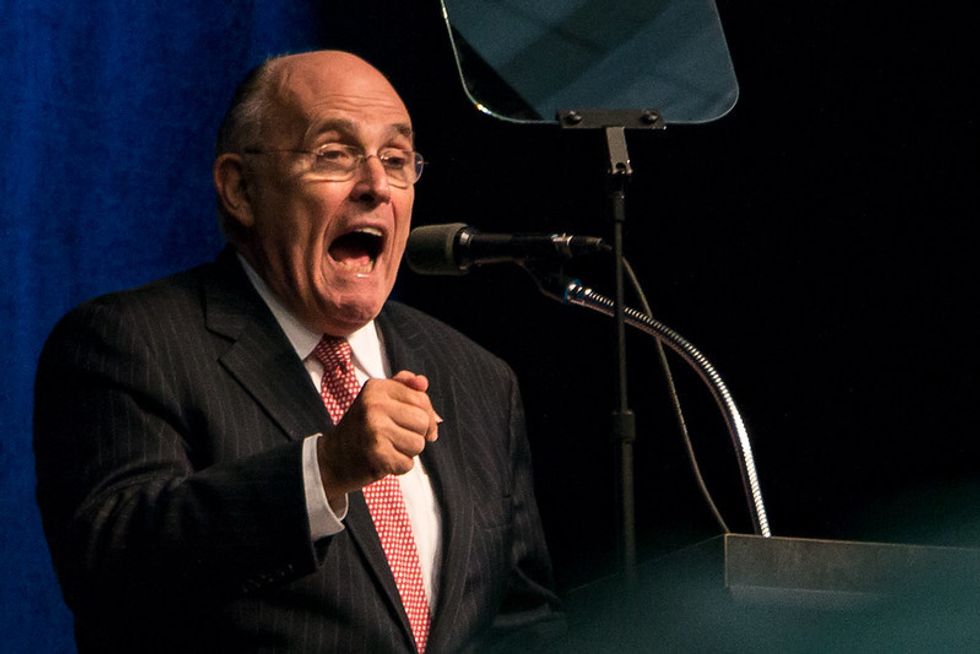 It's been reported for weeks now that Trump wanted Ukraine to investigate former Vice President Joe Biden and the Democratic National Committee in exchange for $400 million in military defense funds that Congress promised the country for its fight against Russia. A meeting between Trump and Ukrainian President Volodomyr Zelensky was also predicated on Ukraine announcing the investigations.
The rough phone transcript Trump released, text messages between top Trump administration officials, and even an explicit admission from acting White House chief of staff Mick Mulvaney all confirmed the existence of a quid pro quo.
The four witness depositions released last week by the House Intelligence Committee add further direct confirmation of that arrangement.
Bill Taylor, who currently serves as the top American diplomat in Ukraine; Lt. Col. Alexander Vindman, a national security staffer who focuses on Ukraine issues; Tim Morrison, an outgoing National Security Council official focused on Russia and European issues, whom Trump appointed; and Gordon Sondland, the U.S. ambassador to the European Union, all corroborated previous admissions about the quid pro quo.
Taylor told lawmakers during his deposition that Sondland himself had pushed the quid pro quo. Taylor testified that Sondland at one point told him, "President Trump is a businessman. When a businessman is about to sign a check to someone who owes him something, he said, the businessman asks that person to pay up before signing the check."
Morrison confirmed Taylor's account.
Vindman testified that "there was no doubt" that Trump was demanding investigations in exchange for the military aid and a meeting with the Ukrainian president.
Sondland was later forced to amend his testimony to say that there was indeed a quid pro quo, and that he was involved in making sure Ukrainian officials knew about it. Sondland said that testimony from other witnesses "refreshed" his memory.
2. Multiple White House aides were involved in the scheme
The transcripts revealed that Mulvaney was a big player in concocting the Ukraine quid pro quo.
Fiona Hill, a former NSC staffer, testified that her boss, former national security adviser John Bolton, wanted it known that he was "not part of this drug deal that Sondland and Mulvaney are cooking up."
George Kent, a deputy assistant Secretary of State, testified that Mulvaney was the one who carried out the hold on the $400 million in security aid to Ukraine.
Kent also revealed that Energy Secretary Rick Perry — who until now was one of the few original Trump Cabinet officials to not face major scandals — was part of the unofficial backchannel to Ukraine. Kent testified that while Ukraine was part of his portfolio at the State Department, he was told to step aside on Ukrainian issues to make way for the "three amigos" — the nickname former special envoy to Ukraine Kurt Volker came up with for himself, Perry, and Sondland.
Perry handed Trump his resignation in mid-October, saying he would leave by the end of the year. Trump told reporters then that Perry had "done a fantastic job" as energy secretary, but that "it was time."
3. Rudy Giuliani is the nefarious heart of the scandal
Trump lawyer Rudy Giuliani's name came up in multiple interview transcripts, with officials describing him as a bad actor whose efforts to poison Trump's mind with anti-Ukraine sentiment and push for Ukrainian interference in the 2020 election were troublesome.
Kent testified that Giuliani's "campaign of lies" against now former Ukraine Ambassador Marie Yovanovitch eventually led to her ouster.
Hill said that Bolton called Giuliani a "hand grenade that is going to blow everybody up."
Hill even warned GOP lawmakers — who were trying to defend Trump by pushing conspiracy theories in her interview — that perpetuating conspiracies like the ones Giuliani trafficked in was dangerous.
"If we have people running around chasing rabbit holes because Rudy Giuliani or others have been feeding information to The Hill, Politico, we are not going to be prepared as a country to push back on this again," Hill said, referring to future elections and Russian disinformation campaigns.
She noted, "The Russians thrive on misinformation and disinformation."
4. Republicans have been trying to cover for Trump — and out the whistleblower
Transcripts show that Republicans who are part of the closed-door depositions haven't been trying to get to the bottom of the Ukrainian scandal, but are instead trying to protect Trump.
Some Republicans planned stunts, including Rep. Matt Gaetz (R-FL), who stormed Hill's closed-door deposition even though he was not authorized to be there. Experts have said the stunt, which several Republicans took part in, carrying their cell phones into a secure room, may have threatened national security.
Republicans have also tried to expose the name of the whistleblower whose complaint kicked off the impeachment inquiry in the first place.
During Vindman's hearing, Republican lawmakers and a top Republican aide who was asking questions tried to push Vindman to name people who might be the whistleblower, in order to get the name into the official record. At one point, the Republican staffer read a name aloud and asked Vindman directly whether that person was the whistleblower. The name was censored in the official transcript, indicating it had been deemed classified.
5. Trump's demand to purchase Greenland caused actual problems in the intelligence community
In one of the most bizarre revelations from the transcripts, Taylor testified that Trump's desire to buy Greenland became an issue in the growing Ukraine scandal.
According to the transcript, national security officials were trying to get a meeting on the books to convince Trump to release military aid to the country. However, Trump's desire for the United States to buy Greenland was taking up a large chunk of intelligence officials' time, and made it difficult to set up that meeting.
Published with permission of The American Independent.
IMAGE: Former New York mayor and Trump attorney Rudolph Giuliani.