Top Female U.S. News Anchor Steps Down
@AFP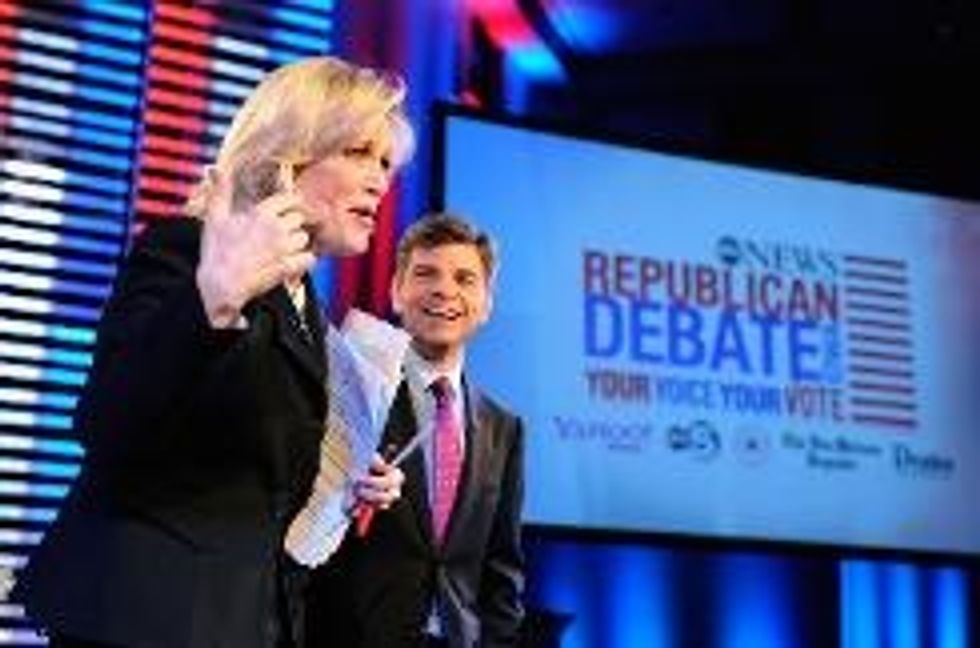 Washington (AFP) – Diane Sawyer, the only female anchor of a major U.S. network newscast, said Wednesday she was signing off from ABC's "World News Tonight" to pursue new projects with the Disney-owned network.
"After wonderful years at 'World News,' I decided it is time to move to a new full-time role at ABC News," the 68-year-old journalist said in a statement.
Succeeding her on September 2 at the helm of the nightly newscast will be David Muir, 40, the network said in a statement. He is currently the weekend "World News" anchor and co-host of the "20/20" news magazine.
"This is an incredibly humbling day," said Muir on his Twitter feed.
George Stephanopoulos, one-time advisor to president Bill Clinton, will meanwhile become ABC's chief anchor, "driving our live network coverage for the biggest stories," ABC News said.
A one-time TV weather girl in her native Kentucky, Sawyer joined CBS News in Washington in 1978 after a stint on the staff of disgraced president Richard Nixon.
In 1984 she began a five-year run as the first female co-anchor of CBS's flagship "60 Minutes" news magazine, then moved to ABC in 1989 where, after two decades hosting current affairs programming, she assumed the "World News" hot seat.
"I'll see you right back here again tomorrow night," was her folksy signature sign-off.
In her new role, Sawyer — who has interviewed the likes of Fidel Castro and Saddam Hussein as well as successive US presidents — will help create "original reporting, big ideas and interviews for all platforms," said ABC News president James Goldston.
In a memo to staff, he said it was Sawyer who initiated "a conversation" at the end of 2013 about a new role.
Last month Barbara Walters, the first woman ever to host a US network newscast, also on ABC, resigned from day-to-day TV broadcasting at the age of 84 after a remarkable career that spanned six decades.
Another top female anchor, Katie Couric, 57, who helmed the "CBS Evening News" from 2006 to 2011, shifted to new media as global anchor for Yahoo! News after ABC canceled her eponymous daytime talk show.
©afp.com / Kevork Djansezian