Top Incumbent Crowley Upset By Leftist Ocasio-Cortez In NY Primary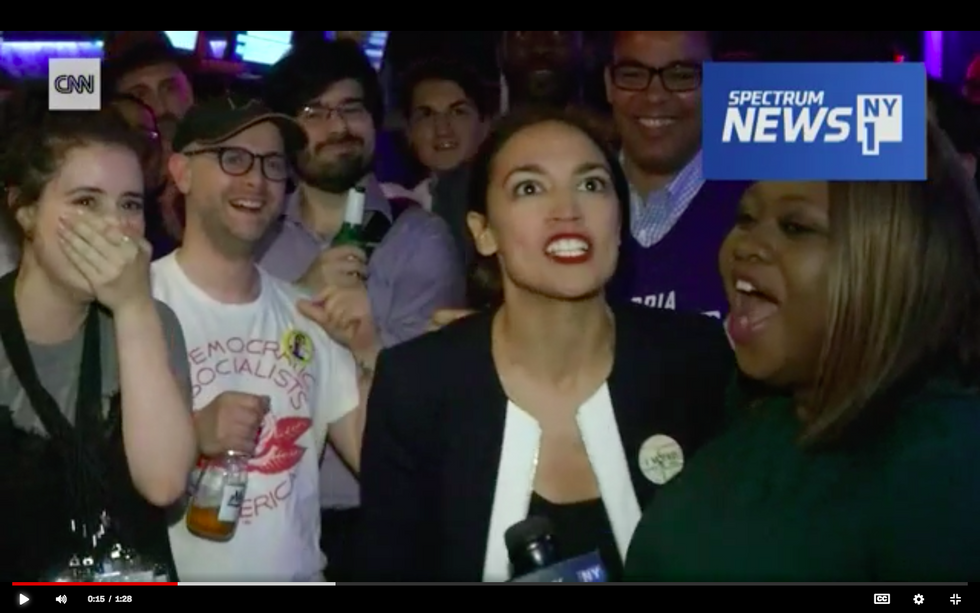 Reprinted with permission from Alternet.
In perhaps the most dramatic example this cycle of the force of progressive politics, high-ranking Democratic Rep. Joe Crowley (D-NY) lost his primary race Tuesday night to the upstart Democratic Socialist candidate Alexandria Ocasio-Cortez.
The 28-year-old Ocasio-Cortez had been recognized as a strong candidate, but the conventional wisdom still favored Crowley, a longtime Queens lawmaker and the county's part chair.
"This is shocking," said New York Times reporter Maggie Haberman. Referring to the upcoming New York governor's race, she said the upset "will leave Cuomo, who was already sweating Nixon, rattled."
"It's clearly a signal that people want to get rid of the old and put in the new," a Democratic lawmaker told 
Manu Raju
.
Given Crowley's place in the Democratic leadership, many compared the defeat to former GOP Rep. Eric Cantor of Virginia, who lost his seat as House Majority Whip in 2014 to a primary opponent.
"The Cantor comparison is obvious, but this is actually a much bigger deal than that…" said Vox reporter Matt Yglesias. "Ideology-driven defeats of Democratic incumbents are *incredibly* rare in a way that wasn't true for Republicans when Cantor went down."
Ocasio-Cortez' positions were significantly to the left of her opponent. She endorsed a swath of progressive ambitions, including Medicare-for-All, establishing housing as a human right, abolishing Immigration and Customs Enforcement (ICE), restoring the Glass-Steagall Act, and overhauling campaign finance laws.
IMAGE: Primary challenger Alexandria Ocasio-Cortez at the moment of victory as she defeated incumbent Rep. Joe Crowley (D-NY), a top House Democratic leader, on June 26.