Top NHL Pick MacKinnon Signs With Colorado
@AFP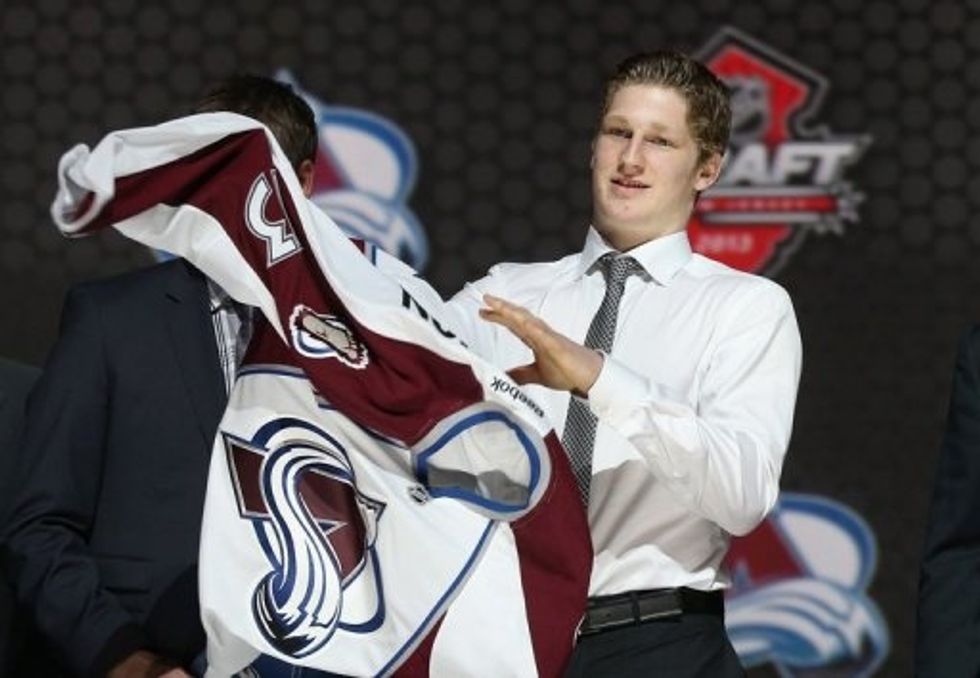 DENVER, Colorado (AFP) – The Colorado Avalanche signed first-overall entry-draft pick Nathan MacKinnon to a three-year contract, the National Hockey League club announced.
MacKinnon joined fellow Canadians Sidney Crosby (2005) and Joe Thornton (1997) as the only 17-year-olds to be drafted first overall in the past 25 years.
This past season the Halifax-born teen led the Mooseheads to both the Quebec Major Junior Hockey League title and their first ever Memorial Cup championship as the top junior hockey team in North America.
MacKinnon was also voted the most valuable player of the Memorial Cup tournament which brings together the top junior teams from the Quebec league, the Ontario Hockey League and the Western Hockey League.
"His presence brings additional speed and talent to our team," said Colorado vice-president of operations Joe Sakic.
In 44 regular season games last season with the Mooseheads, MacKinnon had 32 goals and 75 points.
Photo Credit: Bruce Bennett