Top Reads For News Junkies: 'Hoosiers'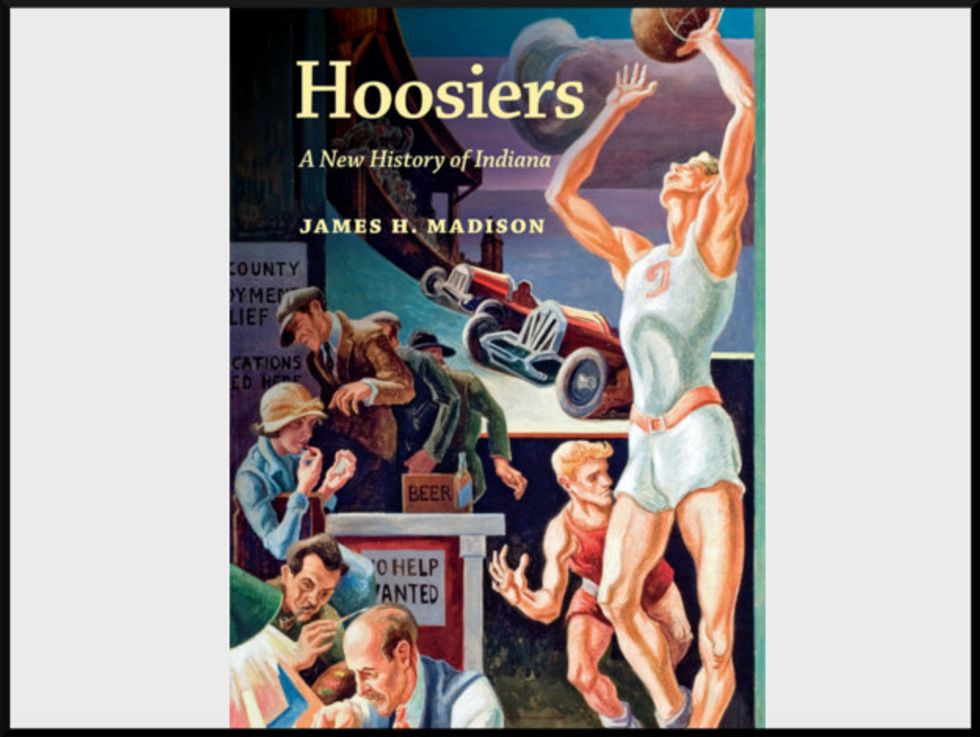 It has not been a great week for Indiana. The state and its leaders came under fire for the passage of the Religious Freedom Restoration Act, a particularly insidious piece of legislation that many saw as an umbrella protecting and empowering anyone who wanted to discriminate against LGBT citizens under the pretext of invoking Christian faith. Among those speaking out against the bill were the heads of many prominent corporations that withdrew their business from, and various civic and state leaders who banned official travel to, the Hoosier State.
When Governor Mike Pence held a press conference on Wednesday, he assured the nation that Indiana had not lost its good name over the controversy — it was the law and not the state, he insisted, that had been smeared unfairly. Anyone desiring a primer on what that "good name" entails would do well to check out Hoosiers: A New History of Indiana, James H. Madison's comprehensive survey of the people, culture, and politics of a state getting some very bad press at the moment.
You can purchase the book here.