Top Reads For News Junkies: 'To The Stars'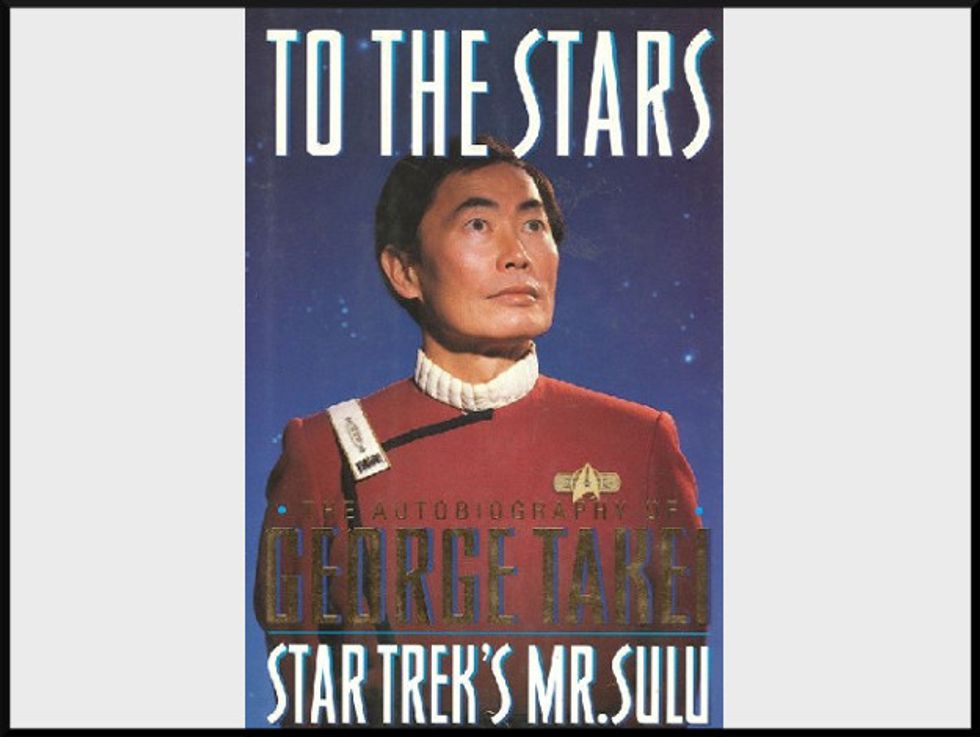 The "Religious Freedom Restoration Act" recently signed into law in Indiana has been correctly called out as a nasty piece of anti-gay legislation. Social media responded loudly and proudly with the #BoycottIndiana hashtag, enjoining companies and consumers alike to take their business out of Hoosierland in protest against a state government that would discriminate in the name of religion. Among those who got the ball rolling was George Takei, the former Star Trek cast member who has been a forceful and charismatic presence at the intersection of social media activism and LGBT advocacy for years. In his new book, To the Stars: Autobiography of George Takei, he tells his remarkable story.
You can purchase the book here.