Top Reads For News Junkies: 'At Canaan's Edge'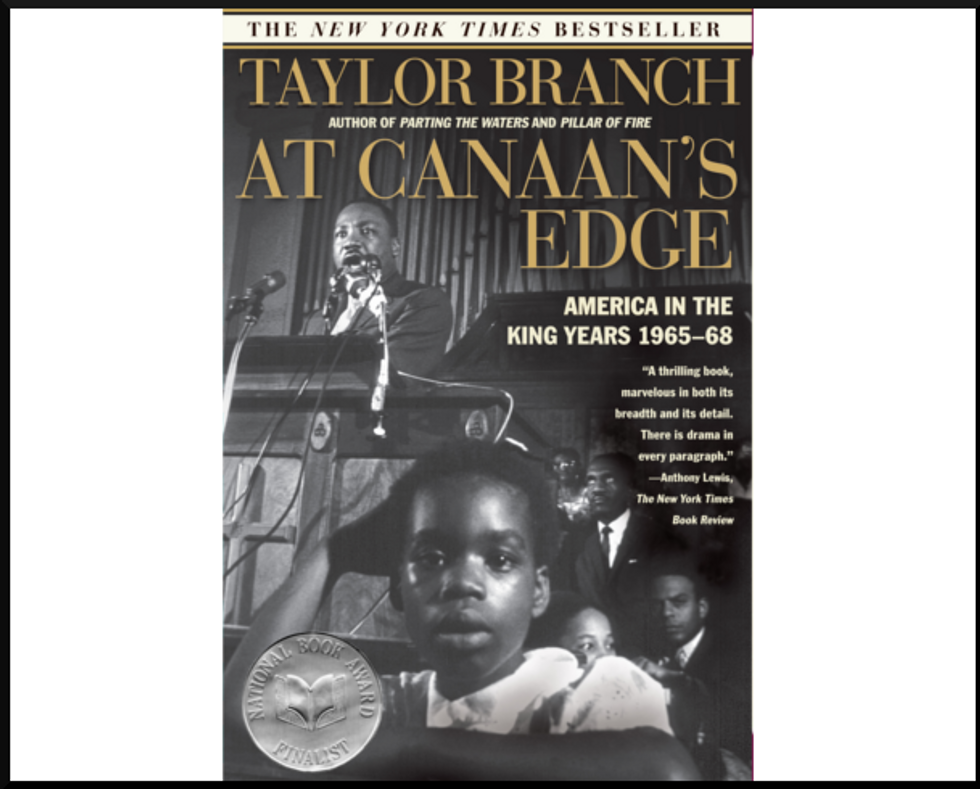 The phenomenal critical success of the film Selma — the first big-screen treatment of Martin Luther King, Jr. — has been cooled somewhat by a debate ignited over whether or not the film diminishes Lyndon B. Johnson's ardor for and involvement in the passage of the Voting Rights Act of 1965. Those events are covered in At Canaan's Edge: America In The King Years, 1965-68, the third book in Taylor Branch's trilogy of histories covering the civil rights movement (after Parting the Waters andPillars of Fire). Great history and great historical fiction are not the same, and it would be naive to judge them on the same merits. Branch's books belong to the former, and we hope they can be consumed and enjoyed alongside the latter.
You can purchase the book here.