Top Reads For News Junkies: 'The Invisible Gorilla'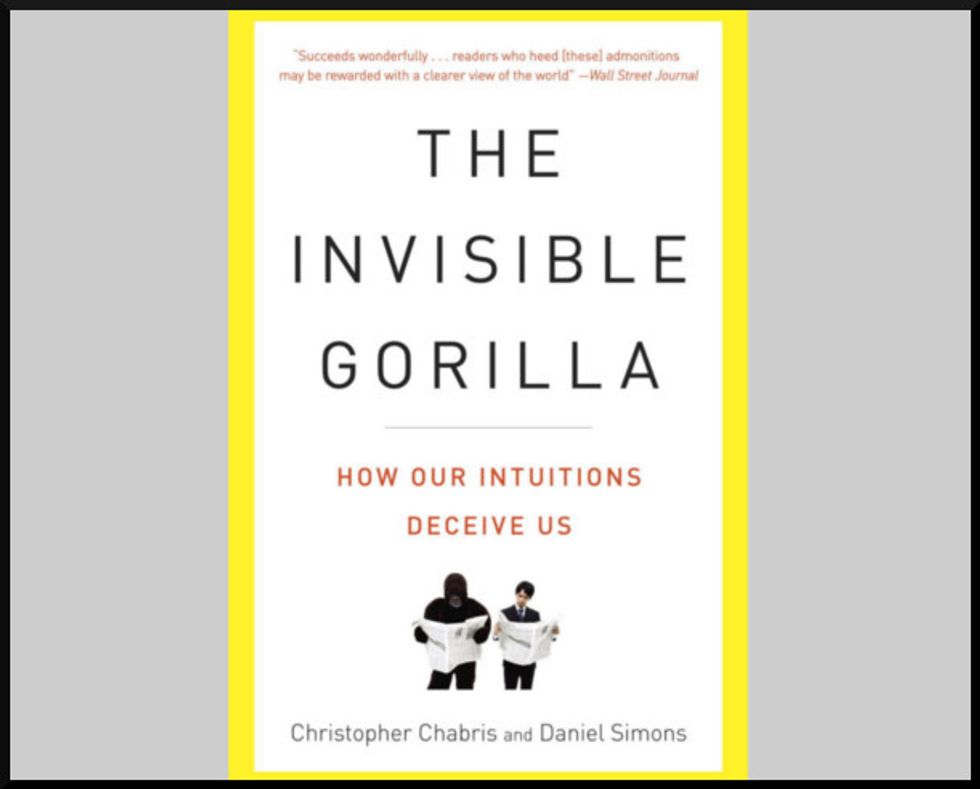 This week, the nation was torn into two polarized camps. It got ugly. No, it wasn't red vs. blue — it was white-and-gold vs. blue-and black. #TheDress — the social media sensation and visual enigma — played on our brain's capacity to be duped by optical oddities, and exposed the real limitations of our seemingly infallible sense of sight. Turns out we really can't trust what we see. The Invisible Gorilla is a collection of case studies, experiments, and stories, that explores how our senses of perception and memory can be manipulated, and how our brain works against us to distort the real world — even to make a gorilla disappear.
You can purchase the book here.