Top Reads: 'Stealing Time'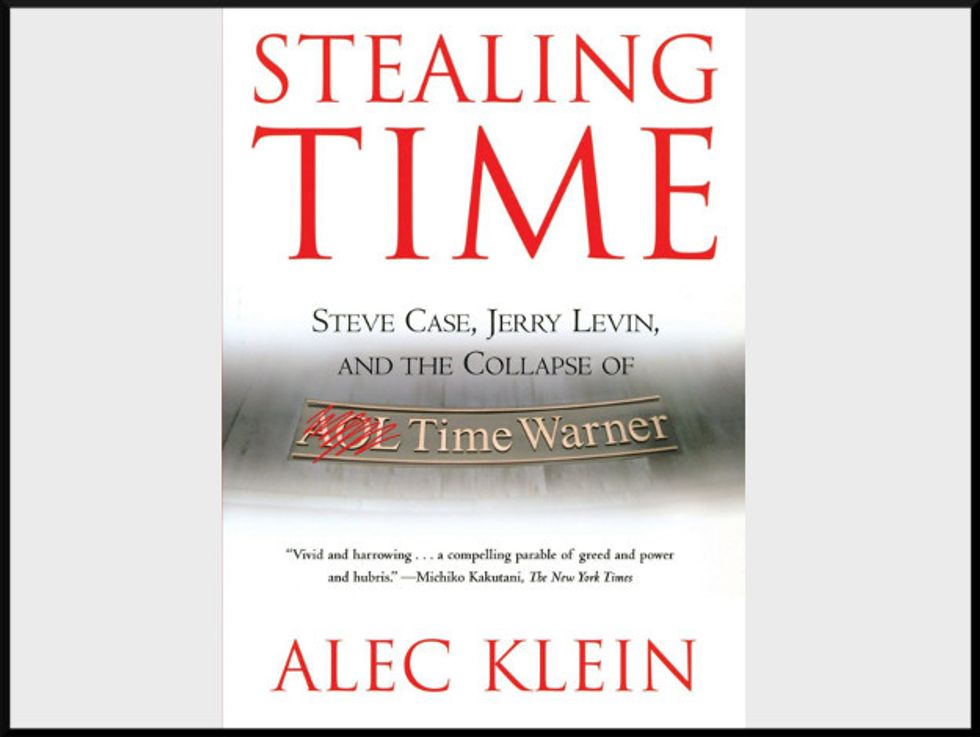 Since the merger between cable behemoths Time Warner Cable and Comcast fell apart, perhaps we should remember the leviathan tragedy of the marriage between America Online and Time Warner. Back in 2000, a time when mergers were considered sound ideas, the failed merger of the two media giants was a sobering event. In Stealing Time: Steve Case, Jerry Levin, and the Collapse of AOL Time Warner, by Alec Klein, we get a front-row seat to watch the whole thing go sour. The decision to combine the old media of Time Warner with the new media assets of America Online led to a clash of egos and cultures that disassembled the company within three years.
You can purchase the book here.