Top State Court Rejects New York Giant Fizzy Drink Ban
@AFP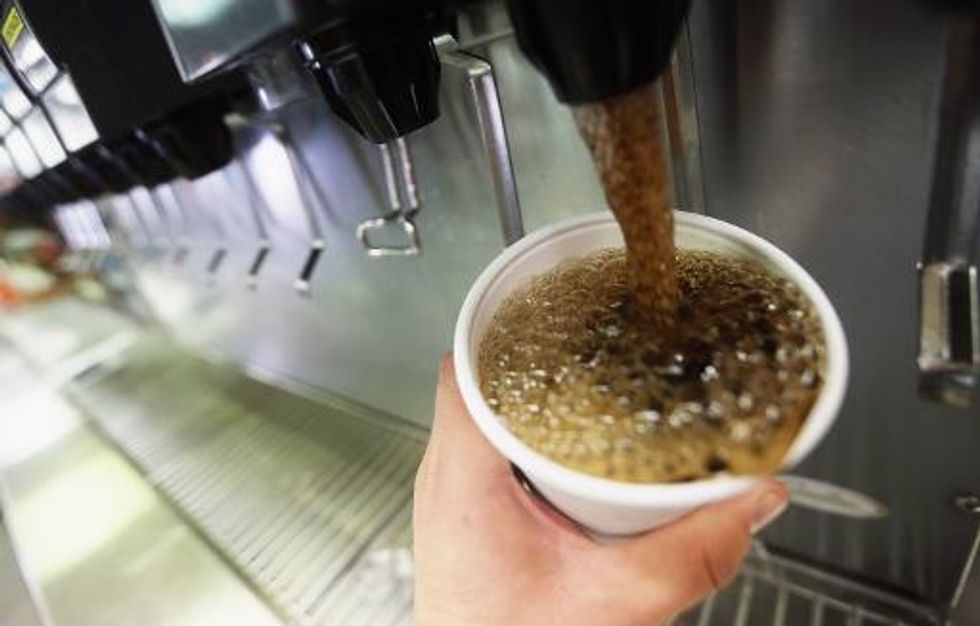 New York (AFP) — An attempt by the city of New York to ban giant fizzy drinks and other sweet sodas — blamed by some for fueling obesity — was rejected Thursday by the highest court in the state.
The decision upheld a ruling from a local appeals court in July 2013 after a judge blocked the ban hours before it was to take effect in March 2013, calling it "capricious and arbitrary."
Former mayor Michael Bloomberg spearheaded the move in May 2012 in a drive to fight obesity and other health problems, but it was staunchly opposed by restaurants, movie theaters and soda makers.
Opponents argued that the Department of Health and Mental Hygiene had overstepped its authority on the measure — a position that the New York state appeals court upheld on Thursday.
The ban sought to limit personal sweet drink sizes to 16 ounces (nearly half a liter) in stadiums, stores, and fast food restaurants.
But many drinks that were high in calories were not included, and the ban did not cover supermarkets or other food stores.
In New York City, 58 percent of the population is either obese or overweight.
A spokesman for the New York state appeals court said four judges voted to uphold the ruling that the ban was excessive and two judges believed the board acted within its authority.
Bloomberg, who stepped down in January after 12 years on the job, made health issues a key plank of his administration, also banning smoking in restaurants, bars and other public places.
AFP Photo / Mario Tama
Interested in U.S. politics? Sign up for our daily email newsletter!