Top U.S. Senator Urges Weapons For Ukraine To Fight 'Invasion'
@AFP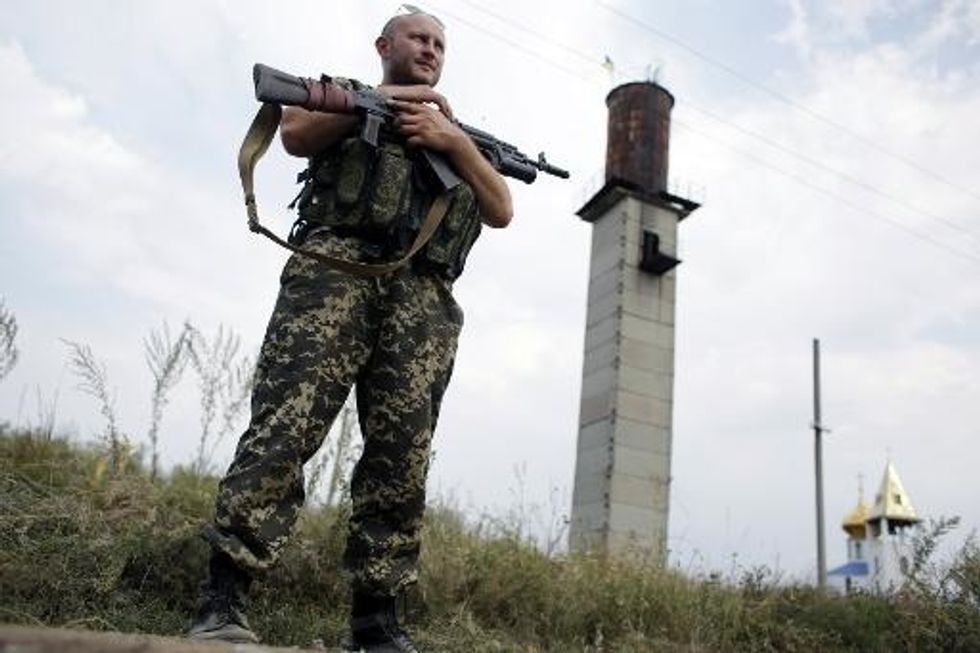 Washington (AFP) – The head of the U.S. Senate Foreign Relations Committee called Sunday for supplying Ukraine with weapons to fight what he called a "direct invasion" of the country by Russia.
"We should provide the Ukrainians with the type of defensive weapons that will impose a cost upon (Russian President Vladimir) Putin for further aggression," Robert Menendez told CNN's State of the Union talk show.
"This is no longer the question of some rebel separatists, this is a direct invasion by Russia. We must recognize it as that."
His comments came as Putin raised the stakes in the months-long Ukraine conflict by calling for the first time for statehood to be discussed for the restive east of the former Soviet state.
Kiev has warned it was on the brink of "full-scale war" with Moscow, which Europe fears would put the continent at risk of more widespread conflict.
In particular, the Ukrainian government has said the invigorated rebel push of the past days has included substantial numbers of Russian regular army contingents who are now concentrating forces in big towns across the region.
"I think the European Union, NATO, as well as the United States has to consider this is dramatically different and we have to give the Ukrainians the fighting chance to defend themselves," Menendez, a Democrat, said from Kiev.
Senator John McCain, a Republican who has been very vocal in criticizing Russia, backed Menendez's call, telling CBS's Face the Nation that Ukrainians should be given "the weapons they need."
"For God's sake, can't we help these people defend themselves? This is not an incursion. This is an invasion," said McCain, who also sits on the Senate Foreign Relations Committee.
Early Sunday, EU leaders gave Russia a week to reverse course in Ukraine or face a new round of sanctions in a move welcomed by Washington.
President Barack Obama — who last week held back from calling Russia's recent actions an "invasion" — is due to host his Ukrainian counterpart Petro Poroshenko at the White House on September 18.
AFP Photo/Anatolii Stepanov