Toronto 2014: Reitman, Baumbach, And Rock To Premiere New Films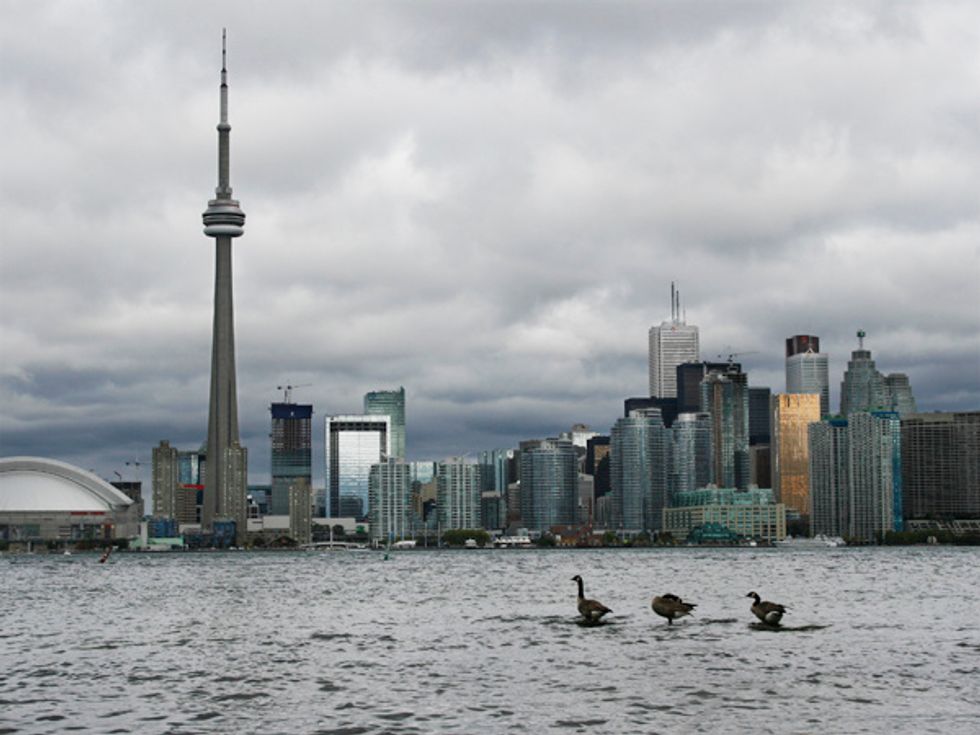 By Steven Zeitchik, Los Angeles Times
New movies from veteran directors such as Jason Reitman, Noah Baumbach, and Shawn Levy — not to mention the work of some less expected filmmaking types — will make their world premieres at the Toronto International Film Festival when it kicks off this September, organizers said Tuesday.
The Canadian confab, considered a key early stop for autumn hopefuls and awards contenders, made its first round of announcements Tuesday morning. Highlighting the slate are world premieres of Reitman's "Men, Women & Children," Baumbach's "While We're Young," and Levy's "This Is Where I Leave You."
The list also contained some less expected names. Chris Rock will bring a rare directorial effort, "Top Five" (formerly known as "Finally Famous"), about a comedy actor who tries to go dramatic that stars — who else? — Kevin Hart.
The noted playwright Israel Horovitz will, at 75, make his feature directorial debut with "My Old Lady," a story of an inherited apartment and an unwanted guest; it stars Kevin Kline and another veteran who always seems to be up to new tricks, Maggie Smith.
And the actor Chris Evans, who while trying to save the world as Captain America also found time to direct and star in a new movie, will bring that film, titled "Before We Go," to the festival. The movie is a drama about a woman who misses her train and ends up in an urban underbelly. Alice Eve stars alongside Evans.
Toronto can be a place where some beloved North American filmmakers help kick off their new releases — and, if things go right, a hefty awards campaign to go with it. Baumbach, Reitman, and Levy all fit that bill.
Baumbach, who last year had a breakout with "Frances Ha," will come to the festival with "While We're Young," a story of two contrasting couples and the effect their lives have on one another; Ben Stiller, Naomi Watts, Amanda Seyfried, and Adam Driver star.
Reitman's "Men" marks a return for the Toronto favorite after his turn to harder core drama with last year's "Labor Day." Based on Chad Kultgen's controversial novel, Reitman new movie looks at modern sexual mores and how they reverberate through the lives of parents and children. It features a rather unexpected star, Adam Sandler.
Levy, best known for directing the "Night at the Museum" franchise (a third movie comes out later this year), marks a shift to more relationship-based drama with a look at a family that comes together in trying circumstances, based on Jonathan Tropper's novel and starring Jason Bateman.
Levy is not the only studio director mixing things up. Comedy maestro David Dobkin ("Wedding Crashers") will present the world premiere of his coming-home legal dramedy "The Judge" starring Robert Downey Jr. And longtime helmer Ed Zwick, not particularly known for fact-based drama, will premiere "Pawn Sacrifice," his story about Bobby Fischer as the chess champion gets ready to face off against Russian chess grandmaster Boris Spassky.
Though carrying a reputation for awards-ready fare, a number of commercially minded movies will make their world or North American premieres at Toronto as well, including "Good Kill," "Gattaca" director Andre Niccol's story of a drone pilot that reunites him with star Ethan Hawke (that's a North American premiere), and Antoine Fuqua's "The Equalizer," the Denzel Washington-starring revival of Robert Woodward 1980's TV series (that's a world premiere).
Toronto this year is implementing a new policy in which films that screen at the Telluride Film Festival will not be eligible to screen in its all-important first four days. Fest director Cameron Bailey instituted the policy to avoid the practice made common in recent years for Telluride to steal the thunder of some of the season's biggest films.
Last year, for instance, awards and commercial favorites such as "Dallas Buyers Club," "Gravity," and "12 Years a Slave" all received prime first-weekend slots at Toronto. But not all premieres are created equal: "Dallas Buyers" was a true world premiere, "12 Years" had a sneak preview at Telluride and "Gravity" played both Venice and Telluride. Neither of the last two films would be eligible to play the first weekend at Toronto this year.
That policy means that there will be more true world premieres at Toronto this year. It also means some films will choose Telluride and won't be there at all.
Not on the list Tuesday, indeed, are some high-profile awards bait some are expecting to make an early September festival debut — Brad Pitt's "Fury" and partner Angelina Jolie's "Unbroken," most notably — but also Jon Stewart's "Rosewater" and Thomas Vinterberg's "Far From the Madding Crowd." Toronto does have another round of big announcements scheduled for next week, so expect a few more dominoes to fall by the time the festival game gets underway.
Photo via WikiCommons
Interested in entertainment news? Sign up for our daily email newsletter!