Tough Slog Ahead In Congress For No Child Rewrite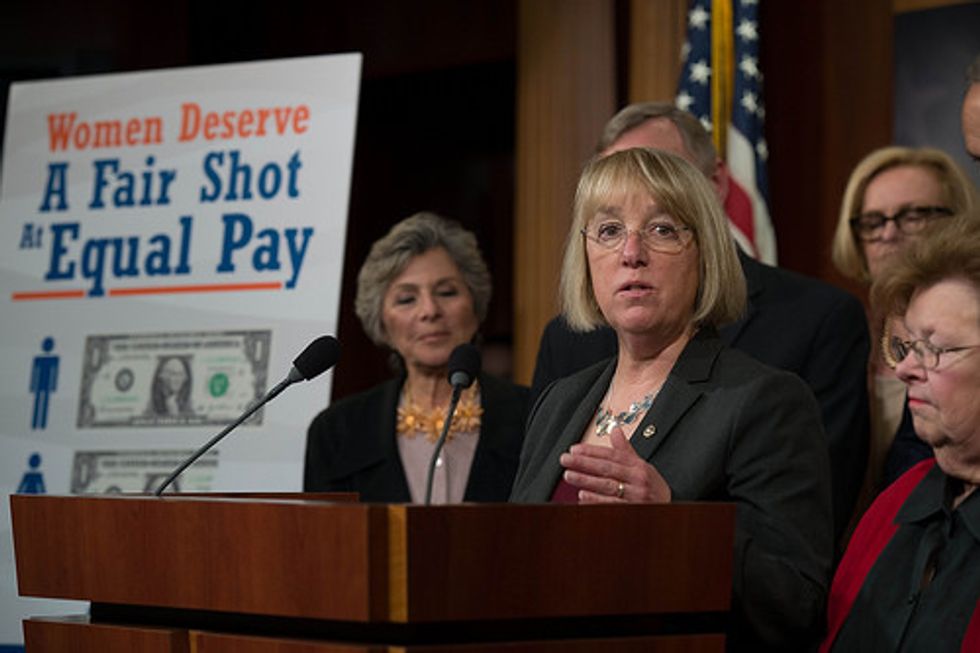 By Kyung M. Song, The Seattle Times (TNS)
WASHINGTON — U.S. Senators Patty Murray and Lamar Alexander earlier this month announced a symbolic breakthrough in the decadelong ideological wrangling over how to rewrite the nation's chief education law.
Alexander, the Tennessee Republican who chairs the Senate committee working to renew the law known as No Child Left Behind, agreed to scrap his own proposed bill in favor of a new version he would craft with Murray, the committee's ranking Democrat.
Yet the promise of a bipartisan first draft — and quickening momentum that Congress may pass a reauthorization that is seven years overdue — has only heightened the political fissures.
Leaders of three national civil rights organizations on Feb. 10 said they will oppose any reauthorization that they say would shortchange students who are nonwhite, poor, English learners or otherwise disadvantaged.
The next day, a House committee passed a No Child bill modeled on a version the Republican-controlled House passed in 2013 without a single Democratic vote. The White House opposes the House bill, in part because it could divert federal Title 1 money earmarked for poor students to wealthier districts.
Meanwhile, opponents of annual standardized testing, led by teachers unions and some parents, are lobbying to roll back what they call "overuse and misuse" of test scores as a proxy for education quality. Instead, the National Education Association, for one, is asking the federal government to adopt a new "accountability system" that tracks access to counselors, advanced courses, qualified teachers and other elements that can influence a student's success in school.
But business and civil rights groups and school superintendents are stepping up their support of the testing regime. Last month, the Council of Chief State School Officers, the U.S. Chamber of Commerce and four other organizations wrote Alexander and Murray calling annual assessments an "absolute necessity." They urged Congress to keep the current schedule of math and reading tests each year from third to eighth grades and once in high school.
Much of the political swirl is centered on Alexander and Murray. The son of two educators, Alexander served as secretary of education under President George H.W. Bush. Since taking the helm of the Senate Health, Education, Labor and Pensions (HELP) Committee in January, Alexander has zeroed in on reauthorizing No Child, officially called the Elementary and Secondary Education Act.
Murray once taught preschool in Bothell, Wash., before running for Congress. She has made boosting education spending, especially for prekindergarten children, a legislative hallmark.
Though Murray's party lost majority control of the Senate in the November elections, Alexander needs to sway at least six Democrats behind his No Child legislation in order to gain 60 votes needed to ward off a filibuster.
Any accord between Alexander and Murray, however, would have to reconcile their clashing views on the federal government's role in education.
Murray believes the federal government — which put up $61 billion, or 10 percent, of the cost of educating public elementary and secondary students in fiscal 2012 — has the right to demand accountability from local schools. The federal government, she said recently, "has an important and unique role to play" to ensure quality education, particularly for lower-achieving students.
Murray opposes scaling back the number of mandatory federal tests. They total 17 tests, including one science assessment in elementary, middle and high school, spread out over ten years. Those are on top of exams imposed by states or school districts, including those required for graduation.
The House version of No Child Left Behind also would keep the current testing schedule, with support from Speaker John Boehner (R-OH).
Many teachers, however, are skeptical that the testing regiment has had much to do with the slow but steady rise in scores on standardized math and reading tests over the past decade.
Stephen Miller, vice president of the Washington Education Association, believes overuse of tests has subverted the very reasons President Lyndon Johnson signed an education law in 1965: to equalize access to good public education for all American children.
Miller contends the focus and preparations for tests on core subjects like math and science have crowded out physical education, music and other programs that most help lagging students stay engaged in school.
"We've been testing too much and not teaching enough," said Miller, a former Bellevue School District social-studies teacher in Washington state.
Before Alexander agreed to let Murray co-author the No Child bill, he floated the option of leaving decisions on testing up to the states. That alarmed testing advocates, who say tracking progress for specific groups of students is possible only with annual testing.
"The Alexander draft would actually allow districts to have their own set of tests, so a student who was proficient in Spokane might not be proficient in Seattle, or vice versa," said Chad Aldeman, associate partner at Bellwether Education Partners, a nonprofit education consulting firm.
Another flashpoint is the Obama administration's push to link test scores to teacher evaluations.
Randy Dorn, Washington state's superintendent of public instruction, said the controversy over teacher evaluations has been "blown out of proportion." Dorn said discerning principals can identify good teachers after 15 minutes of observations. He said that should be the main basis of grading any teacher.
Nonetheless, Dorn said, test scores also reveal something about teachers' contributions, and they "should be an indicator" used in overall evaluations.
Murray has echoed similar views. Speaking at a HELP committee hearing in January, she said gauging teachers' quality should be based on different measurements. But Murray said she was wary of using those measurements as "the sole factor in setting salaries or using testing as the sole indicator in an evaluation."
Photo: Senate Democrats via Flickr