'Toughest Border Security Bill Ever' Sets Table For Piecemeal Strategy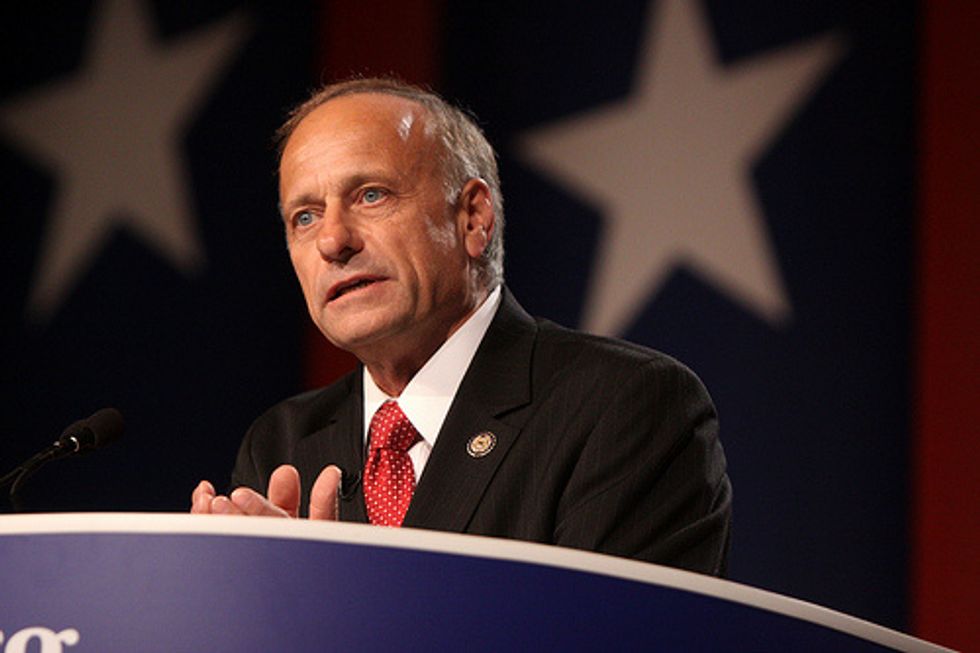 By Emma Dumain, CQ-Roll Call (TNS)
WASHINGTON — The House is set to vote next week on what some Republicans are proudly calling "the toughest border security bill ever."
But once the roll is called and the measure is passed, then what?
Not yet a month into the 114th Congress, Republican leaders' plans to advance border security legislation are sparking some speculation this could be the first installment in the GOP's long-promised "piecemeal" approach to fixing the immigration system.
Just what Speaker John A. Boehner (R-OH) and his allies have in mind could have some effect on what sort of support the pending bill receives.
The bill, sponsored by Homeland Security Chairman Michael McCaul of Texas, would, among other things, impose harsh penalties for federal agencies that fail to meet certain requirements. One mandate would be achieving "operational control" — which means preventing every single illegal entry across the Southern border — within five years.
Republicans who want to tackle the immigration issue, despite having come up short in the previous Congress, say passing McCaul's bill will help make the task more palatable this time around: Many members say they won't even look at fixing other areas of the nation's flawed immigration laws until they are guaranteed more border enforcement.
"I actually think this makes other pieces easier to vote for, if you're comfortable that an adequate security piece is in place," said Rep. Tom Cole (R-OK). "I don't think doing border security and stopping would be the appropriate thing to do when we know there are other areas where we can get some things done."
A member of Boehner's circle of confidantes, Cole emphasized leadership hasn't made a decision yet about how McCaul's bill fits into a larger immigration strategy — if it does at all — but says discussions on how to proceed are occurring, "without a doubt."
"I think the speaker is very, very determined," Cole said.
Aides to both Boehner and Majority Leader Kevin McCarthy (R-CA) reiterated they have no set plan beyond next week's intended House passage of the border security legislation.
However, some Republicans want assurances sooner than later that the McCaul bill won't be the end of the conversation on immigration. Some suggested they needed that guarantee before the floor vote.
Rep. Jeff Denham (R-CA) said he plans to accompany McCaul over the weekend on a fact-finding trip to the border, where he hopes to extract more information.
"I continue to have concerns about timing, as well as the sequence of the other bills that should be coming up as well," said Denham, an outspoken advocate for providing a pathway to legal status for the nation's undocumented immigrants. "I think there needs to be a commitment from our conference that we address all aspects of immigration."
Rep. Mark Amodei (R-NV), another supporter of comprehensive immigration overhaul legislation, expressed similar sentiments. "I'll be watching very, very carefully for, 'You said you needed this first, so we got that first, now let's talk about other (things),'" he said.
More hard-line conservatives, meanwhile, are reticent to support the measure out of concerns the bill could be the first step in a broader immigration push that would include a pathway to legalization.
"I'm always apprehensive to advance a piece of legislation that could become a vehicle for a lot of other stuff that's not very good," said Rep. Steve King (R-IA), a vocal critic of immigration overhaul efforts. "I'd like to hear from (leadership), 'What's your strategy?'"
Rep. John Fleming (R-LA), dismissed the McCaul bill as having "too many loopholes." Rep. Tom McClintock (R-CA) said, "I won't trust border security until I actually see it."
And Sen. Jeff Sessions (R-AL) made his opposition known from the other side of the Capitol for a bill he said "fail(ed) to include the measures necessary to fulfill its promises."
Another concern for the Tea Party wing is whether McCaul's border security bill is just an attempt to provide cover for members who will end up voting "yes" on a "clean" funding bill for the Department of Homeland Security, which runs out of money at the end of next month.
The House last week passed a DHS spending bill with amendments to roll back President Barack Obama's program granting stays of deportation for certain undocumented young immigrants, but it's doomed for a veto at the White House, if it even gets through the Senate.
Republicans such as Rep. Raul R. Labrador of Idaho, participating in a monthly panel discussion of House conservatives on Wednesday, said they wouldn't support tying McCaul's bill to DHS funding even if it did send a strong message to the administration.
"You're going to make the McCaul bill a divisive issue in the conference, as opposed to something that brings the brings the conference together, which I think (is) what Chairman McCaul was attempting to do," Labrador said.
Whatever happens, Republicans are liable to need most of their members to come on board with McCaul's bill next week: Democrats on Wednesday indicated they were unimpressed and unconvinced the GOP was prepared to act in good faith on immigration.
"The suggestion that maybe this is the beginning of a piecemeal approach (is) a big leap for us to take," said Democratic Caucus Vice Chairman Joseph Crowley of New York.
"You should ask (McCaul) how many Democrats he talked to in formulating this legislation. That'll give you a sense of how bipartisan they're truly trying to be," Democratic Caucus Chairman Xavier Becerra of California chimed in.
An hour before his committee was set to mark up his legislation, McCaul — who said his proposal is the "toughest border security bill ever set before Congress" — told reporters he wasn't worried about bringing enough Republicans into the fold. Plus, he said he'd just made a successful pitch to the conservative Republican Study Committee.
"I think the only major reservation (RSC members) had was Mr. Sessions' comments that seven additional items weren't included that were immigration-related. My bill isn't an immigration bill, it's a border security bill," McCaul said. "Once I explained that to them, they understood that it's not within the jurisdiction of the committee.
"It would have been nice if (Sessions) had called me before he blasted out a press release," McCaul added, "but I'd be more than happy to talk to him about this."
Matt Fuller and Hannah Hess contributed to this report.
Photo: Gage Skidmore via Flickr