Toyota To Pay $1.2 Billion Federal Fine To Settle Acceleration Probe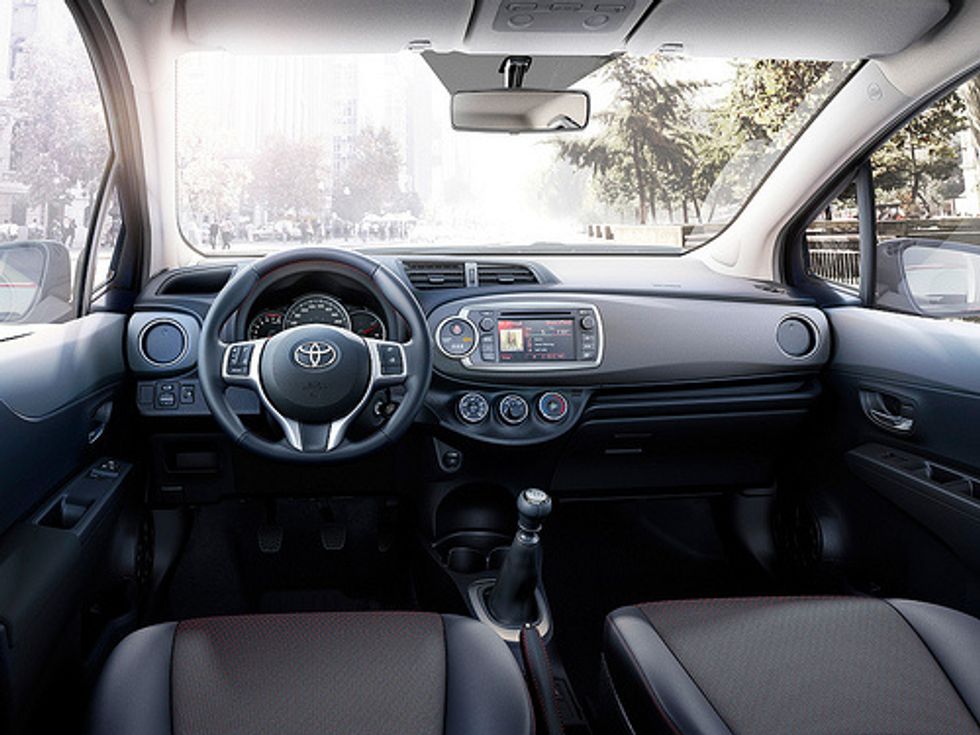 By Jerry Hirsch, Los Angeles Times
Toyota Motor Corp. has agreed to pay a $1.2 billion fine to settle a four-year federal criminal investigation into whether it properly reported safety complaints about the sudden acceleration of its vehicles to regulators.
It is the largest penalty of its kind ever imposed on an automotive company, U.S. Attorney General Eric Holder said Wednesday.
In the agreement with the Department of Justice, the Japanese automaker admitted that it misled U.S. consumers by concealing and making deceptive statements about two safety issues affecting its vehicles, each of which caused a type of unintended acceleration. The case focused on reports of floor mats jamming gas pedals and sticking gas pedals.
"Toyota put sales over safety and profit over principle," said George Venizelos, assistant director of the FBI. "The disregard Toyota had for the safety of the public was outrageous. Not only did Toyota fail to recall cars with problem parts, they continued to manufacture new cars with the same parts they knew were deadly."
The automaker was formally charged with one count of wire fraud, but if it abides by the settlement terms, the Justice Department will defer prosecution for three years and then seek to dismiss the charge.
"Rather than promptly disclosing and correcting safety issues about which they were aware, Toyota made misleading public statements to consumers and gave inaccurate facts to members of Congress," Holder said.
Car owners "have a right to expect that their vehicle is safe" and manufacturers must be forthright about safety issues and fix them quickly, he said.
"Entering this agreement, while difficult, is a major step toward putting this unfortunate chapter behind us," said Christopher P. Reynolds, chief legal officer, Toyota Motor North America. "In the more than four years since these recalls, we have gone back to basics at Toyota to put our customers first."
Reynolds said the automaker has made significant operational changes to become a more responsive company.
Toyota has improved quality control, responded more quickly to customer concerns, and strengthened regional autonomy and decision-making, he said.
Safety advocates said the settlement will grab the attention of the entire auto industry.
"It is a game changer," said Clarence Ditlow, executive director for the Center for Auto Safety.
Safety advocates have long held two goals — unlimited civil penalties and unlimited criminal penalties "and the Justice Department settlement with Toyota make both a reality," Ditlow said.
The fine is close to 350 times the maximum penalty that the National Highway Traffic Safety Administration can levy on an automaker.
But the "possibility of criminal penalties is now front and center with automakers and that will change their behavior far more than a civil penalty ever will," Ditlow said.
"Other car companies should not repeat Toyota's mistake: A recall may damage a company's reputation, but deceiving your customers makes that damage far more lasting," Holder warned.
Toyota still faces a Securities and Exchange Commission investigation, according to a regulatory filing the automaker made last year.
Meanwhile, Toyota's lawyers are in settlement talks over hundreds of civil lawsuits alleging wrongful deaths or injuries, potentially adding hundreds of millions to the tab.
Previously, Toyota agreed to pay $1.6 billion to settle a class-action case brought by thousands of Toyota owners who contended that sudden-acceleration problems damaged the value of their vehicles.
Toyota has faced sudden-acceleration complaints since 2009, after a California Highway Patrol officer and his family were killed when a Lexus ES crashed outside San Diego. That crash is thought to have been caused by a floor mat jamming the gas pedal in the open position. But investigators said the car was too badly damaged to be sure.
In the months after that wreck, Toyota recalled millions of vehicles, and its top executives came from Japan to testify before several congressional committees investigating the problem.
Toyota has repeatedly denied that its vehicles have an electronic flaw that might cause them to accelerate unexpectedly. Toyota has blamed such incidents on three possible causes: drivers mistaking the gas pedal for the brake; gas pedals getting stuck under floor mats; or sticky gas pedals that don't throttle back quickly as foot pressure eases.
A 10-month investigation, conducted primarily by NASA engineers, found no evidence that electronic defects or software code errors could have caused the thousands of sudden-acceleration incidents reported over the last decade. That review blamed the incidents on the same mechanical issues identified by Toyota.
Last year, however, an Oklahoma City jury found that faulty electronic systems caused a Camry sedan to suddenly accelerate and crash, killing one woman and injuring another.
"The settlement with the Justice Department focuses on a narrow area, what they disclosed on floor issues and sticky pedals. But it still doesn't get to what Toyota knew about the vehicle electronics," said Sean Kane, president of Safety Research & Strategies.
"The NASA probe was a great start but the conclusion doesn't match the study," he said. "The study found a handful of electronic problems that need to be explored further."
Photo: Toyota Motor Europe via Flickr