Travel Dilemmas: If Airfare Drops After You Buy A Ticket, Are You Entitled To A Refund?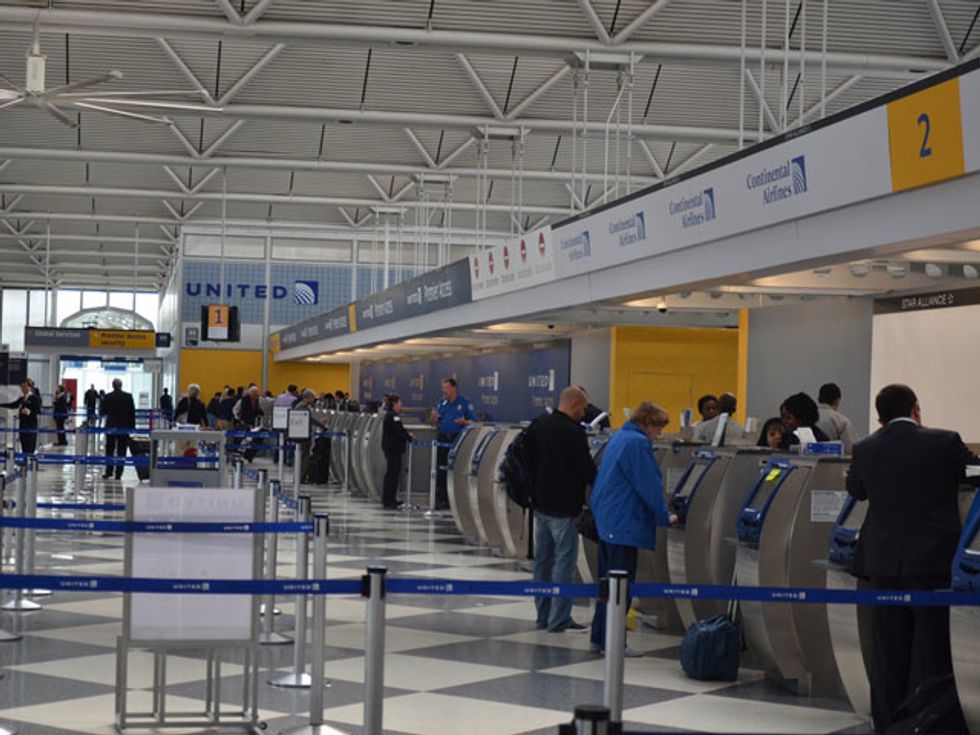 By Catharine Hamm, Los Angeles Times (TNS)
Question: On Oct. 2, I bought a one-way ticket on Frontier Airlines and the fare with taxes was $59. Eight days later, I checked the website and the fare was $19. I asked Frontier for a charge back to my credit card; the agent said the airline doesn't do that. I checked its contract of carriage, and there is nothing that prohibits a refund. Am I entitled to a refund?
—Rick Haynes, Palm Springs, Calif.
Answer: If you're alive, probably not.
As consumers, we think that buying an airline ticket in advance is our hedge against airfare increases, and it very often is.
Except when it's not.
"In the world of airfares, it's critical to bear in mind the additional complexity of dynamic pricing," said Andrew Jin, product manager for Flyr (www.getflyr.com), an airfare booking engine that tries to help buyers get the best deal.
That pricing, also known as yield management, "is there to accomplish one key goal: to ensure that each seat on the plane is sold to the highest bidder," Jin said in an email.
"If the supply of seats sells out faster than expected, then prices are raised higher. After it goes up, the high price may deter customers, so the price is then lowered."
Haynes apparently was one of those highest bidders.
He also was one of the majority of fliers who buys nonrefundable tickets. And on this point, Frontier is crystal clear: All Economy (its capitalization) fares are nonrefundable.
Frontier has a second, more lenient, fare category called Classic Plus (costs more), but there's very little wiggle room with Economy except in the case of your death, in which case you can get your money back.
Refundability is key because generally you must rebook your ticket to get a lower fare (not just on Frontier but on almost every airline) and pay a change fee to do that. (Southwest does not charge change fees, by the way.)
For a domestic ticket, the change fee is $200, internationally it's $300, but some change fees are as much as $850, said Rick Seaney, founder of FareCompare.
That often means that any difference you might realize is wiped out on a nonrefundable ticket.
Pretty nifty trick if you're an airline.
Not so much if you're a consumer.
But when you stop to think about it, should you be entitled to a refund if a price drops? If, for instance, you buy a cellphone just as it comes on the market and then, seven months later, when demand has cooled, the price drops, should you get a refund of the difference?
That may be a hypothetical with a cellphone, but that roll of the dice is a reality with airline tickets, whose prices do vary frequently.
You could spend your days watching and waiting to nab that price drop; you could use a service such as Yapta, which will keep an eye on airfare and hotel room prices and notify you if you're eligible for a refund if you booked directly with the airline. (It does not handle Frontier tickets.)
"We are tracking (fares) 24/7," said Jeff Pecor, a Yapta spokesman. "I think that's incredibly valuable as (airline) revenue management becomes more and more sophisticated for consumers also to have a higher level of sophisticated (tools)."
Yapta does not charge for this service.
For a fee, you also can lock in fares on some booking engines (Flyr, among them) and with some airlines. And under Department of Transportation rules, you can book an airfare and cancel within 24 hours for a refund.
Booking an airfare isn't for the faint of heart. It takes courage to put down your money, as Seaney points out, for something that's immediately charged to your credit card and that you don't use for several weeks — or, in some cases, ever.
"To travel is to live," Hans Christian Andersen wrote in his autobiography "The Fairy Tale of My Life: An Autobiography." To which I might add, "Yeah, to live right on the edge."
(Have a travel dilemma? Write to travel@latimes.com. We regret we cannot answer every inquiry.)
©2015 Los Angeles Times. Distributed by Tribune Content Agency, LLC.
Photo: Chicago O'Hare International Airport (Michael Kappel via Flickr)