Travel Smart: Berlin Borrows From Detroit To Lure Tourists To Vibrant City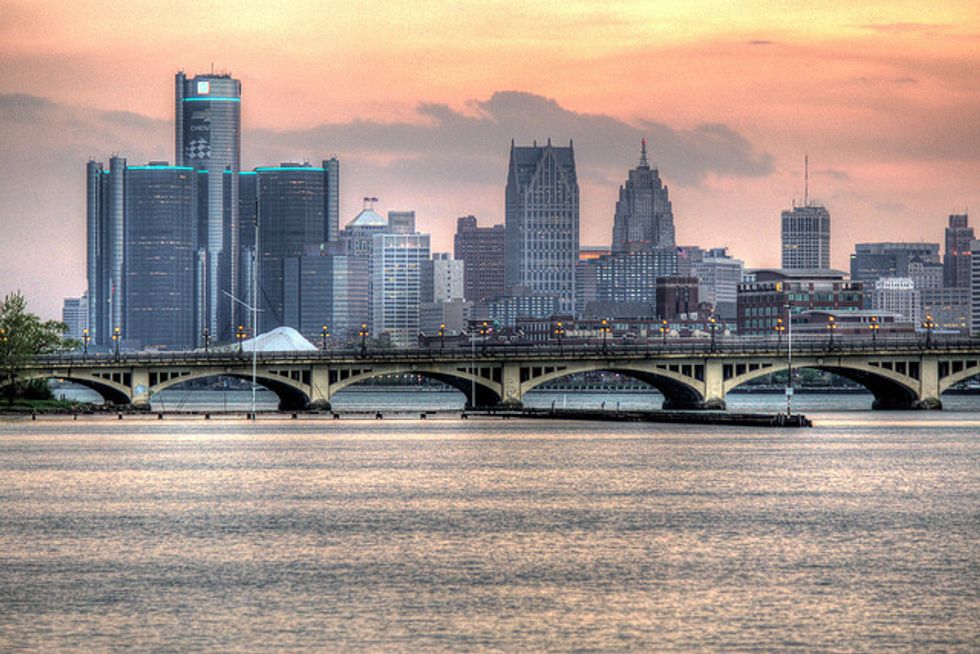 By Ellen Creager, Detroit Free Press (TNS)
As a tourist destination, is Detroit like Berlin?
Germans think so.
They see both cities as having the same gritty, urban, post-industrial heritage, fueled by the pulsing beat of techno music. In Detroit, Berliners feel a kindred sensibility of old troubles, lingering decay, layered with current energy and optimism.
And they're full of ideas for Detroit to attract visitors and new residents. Among them?
"Cancel the 2 a.m. curfew, and many people would come," says Lutz Leichsenring, of Clubcommission Berlin, a city that pulsates with 334 music venues, including round-the-clock clubbing and all-night parties.
Techno was invented in Detroit. Now Berlin is not only Germany's capital but a global electronic music hotspot, which helped to change the image of Berlin to a young city.
The Berlin folks–visitBerlin tourism officials and artistic creative development brains–were in Detroit this month, and they met by invitation with counterparts in the arts community here and public officials.
"They told us, 'You have a very romanticized view of Detroit,' " admits Mario Husten, chairman of Berlin's Holzmarkt Cooperative, who focuses on urban creativity issues. "I don't think so."
The reason? Detroit may not be appreciated by everyone, but it has one thing that soulless, bland cities don't have: a unique, authentic, creative culture. That quality is more important than money, he says: "Economy follows culture, not vice versa. You can't buy culture."
For me, the Berliners' enthusiastic embrace of all things Detroit was a breath of fresh air. But it also says a lot about Berlin, too. The powerful city that rose and fell with the Third Reich in World War II was ruthlessly chopped in half by Russia and the Allies after the war. When the Berlin Wall came down 25 years ago, it revealed deep emotional tears in the reunified city and miles of dilapidated city buildings.
"Berlin was a severely wounded city," says Burkhard Kieker, CEO of visitBerlin, adding that music, clubs and creative culture were the first positive healing forces there. "Crucial was the courage of the people to take their fate into their own hands."
It's been an exhilarating uphill climb for the city of 3.5 million since then.
Did they give in to despair, an emotion many metro Detroiters have felt in our darkest days?
"No, never," says Husten. But tourism officials showed photos of the barren, gray city center of the past and the lively, colorful thriving city of Berlin now.
The city also did other things they think Detroit could copy.
They invited as many discount airlines to fly into Berlin's airport as possible.
They have a vital, well-operated public transit system. (Sadly, no Detroit M-1 rail is going to be matching that anytime soon.)
They attracted artists and creative types with very low-rent studio space and embraced spontaneous types of projects and artwork and people. Detroit is all that.
The Detroit journalists at the meeting were both flattered and perplexed when the Berliners said there even is a small theater in Berlin that shows only Detroit-themed movies.
I never heard of it, but, hey, I'm all for it.
Of course, any tourist who has visited Berlin knows it could never be mistaken for Detroit. It has 6,000 new hotel beds just this year. It has 180 museums. It has 400 galleries. It is the nation's capital. Berlin is now the third most visited European city behind London and Paris.
Still, the Berliners have an affection for Detroit. They want to help. They believe in the power of art and creative ideas to heal ragged wounds of the past. And that is kind of inspirational.
___
(c)2015 Detroit Free Press. Distributed by Tribune Content Agency, LLC.
Photo: Bryan Debus via Flickr