Trial Postponed, Chris Brown Heads Back To LA
@AFP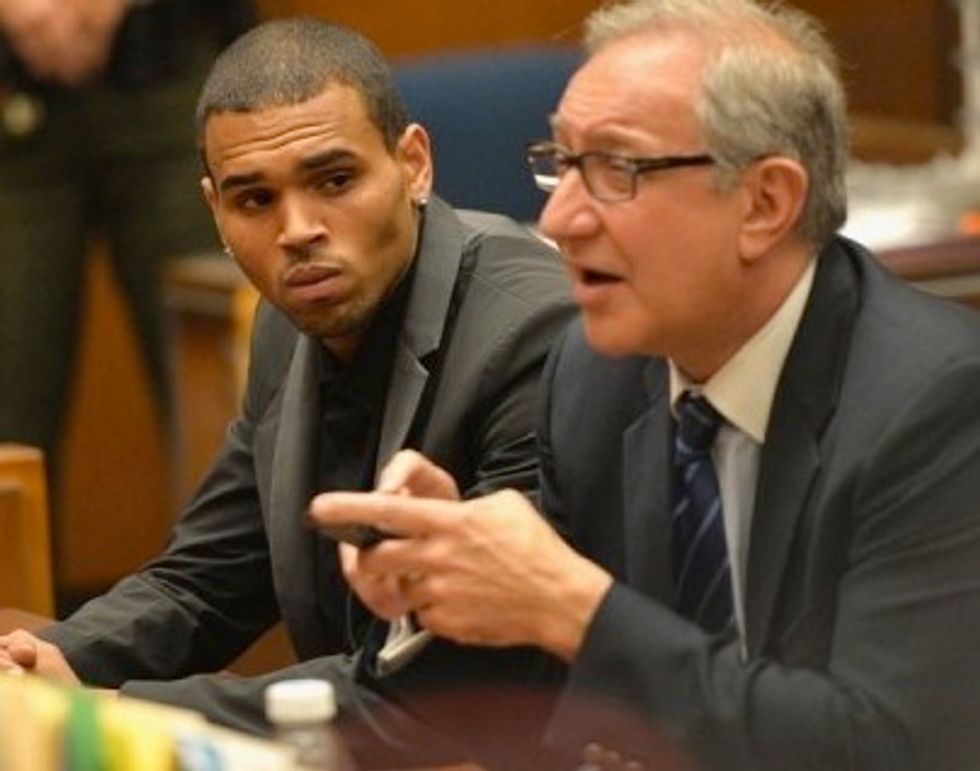 Washington (AFP) – A U.S. judge postponed Chris Brown's assault trial Wednesday, saying the R&B singer should not be held in legal limbo and must return to California for a probationary hearing.
After his trial on misdemeanor charges was twice postponed, Brown is now due back in Washington for a status hearing on June 25.
Brown, 24, and his bodyguard Chris Hollosy, 35, were accused of punching a man last October outside a trendy Washington hotel after the singer rejected the man's request for a photo.
If convicted, Brown faces up to six months in jail in Washington.
But he could also be slapped with more time behind bars in Los Angeles, where a court recently remanded him in custody for breaching the terms of his probation in a high-profile 2009 case when he pleaded guilty to assaulting his then-girlfriend, the R&B diva Rihanna.
Brown, appearing in court in a dark blue suit, was tossed out of a court-ordered rehab program in March.
He is being tried separately from Hollosy, who was found guilty on Monday.
Hollosy had been called as a witness in Brown's case, and was expected to testify that only he struck 20-year-old Parker Adams.
But lawyers for the bodyguard said he would not testify unless prosecutors provided him immunity.
Hollosy is expected to appeal his verdict, and his lawyers do not want him to take the stand without immunity, something the government said it is refusing to offer.
District of Columbia Superior Court Judge Franklin Burgess said he did not want Brown languishing in custody in Washington, perhaps for months, pending Hollosy's appeal.
"My goal would be to get him back to California," Burgess told the court.
Brown's lawyer Mark Geragos concurred, adding: "It's a little over the top to have him in custody on this misdemeanor."
U.S. marshals will now escort Brown back to Los Angeles, where a judge will rule whether he will spend more time in jail.
The cross-country trip on "Con Air," the federal prisoner transport system, takes about a week, according to Geragos, who described the ordeal as "onerous."
Brown, who is also a dancer and actor, took the Grammy award for best R&B album in 2012.
AFP Photo/Alberto E. Rodriguez