Triple Shooting At Red Rocks Amphitheatre In Colorado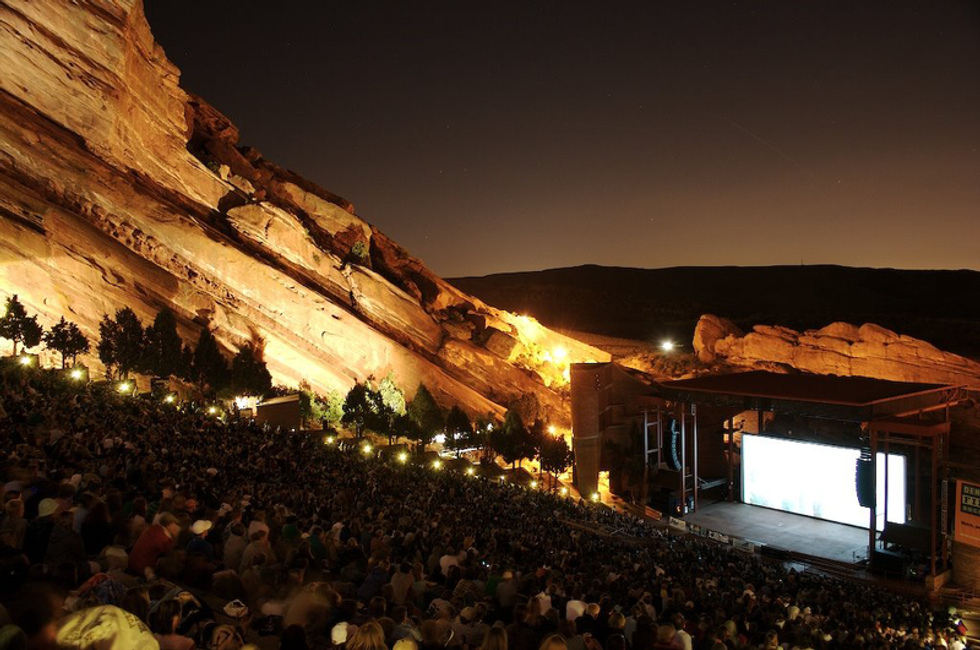 By Ryan Parker, Los Angeles Times
Red Rocks Amphitheatre in Colorado was locked down Thursday night after a triple shooting, authorities said. The shooting took place shortly after a concert that featured Nas and Schoolboy Q.
Witnesses said over social media that SWAT members were moving into the venue and police helicopters were buzzing overhead.
According to information released on Twitter by the Jefferson County Sheriff's Office, the shooting took place in a parking lot outside the venue following the concert. Sheriff's officials also said that the shooting victims had been taken to hospitals and a search was underway for a suspect for whom they had "sketch info."
Sheriff's officials also acknowledged that the large police presence at the venue was due to the shooting and they said the cars of all concertgoers were being searched.
The Denver Post reported that after the shooting, the victims apparently drove into Denver, which is 16 miles east of the venue. Their vehicle stopped at an intersection, and police were called to the scene.
Two other passengers in the car were helping with the investigation, the Post reported. No arrests have been made.
The concert was a benefit for a gang-rescue effort sponsored by Metro Denver Partners.
Red Rock is a world-renowned rock structure near Morrison, Colo., 10 miles west of Denver, where concerts are given in the open-air amphitheatre.
This outdoor venue has a 9,450-capacity and has hosted acts including the Beatles, the Grateful Dead, Rush, and Sting.
Photo via WikiCommons
Interested in national news? Sign up for our daily newsletter.