Troubles At Home For Some GOP Potential White House Candidates?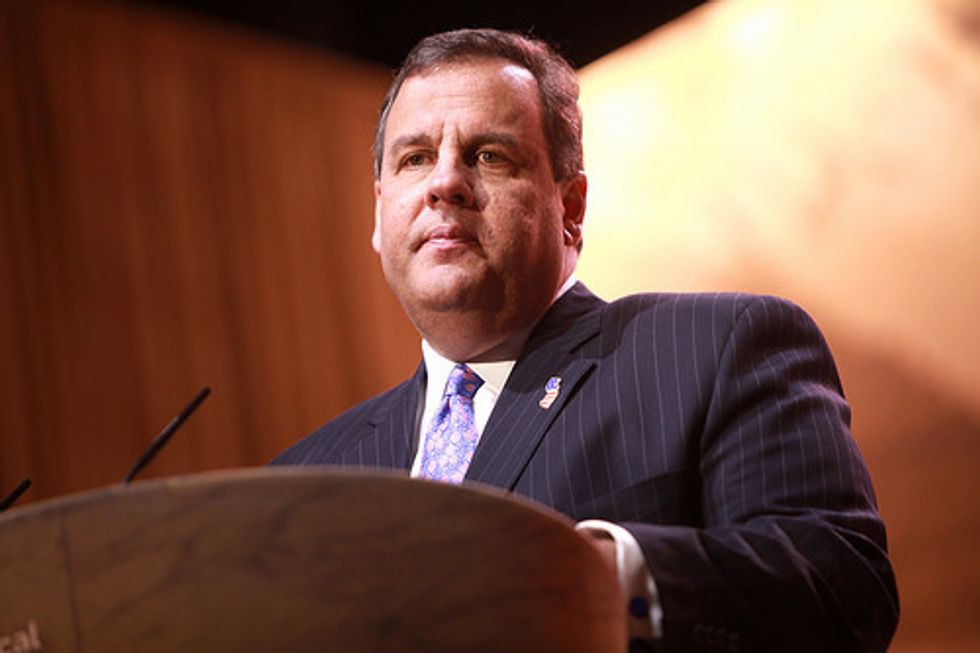 By Maria Recio, McClatchy Washington Bureau (TNS)
WASHINGTON — As hordes of Republicans fan out across the country building support for possible runs at the 2016 presidential nomination, many might want to keep an eye on the home front.
Often, the people who know them best largely oppose their home state politicians running for president, or give them only tepid approval.
New Jersey Governor Chris Christie gets something of a Bronx cheer these days from constituents looking at his out-of-state travel as he positions himself for a run at the Republican presidential nomination.
Other likely GOP candidates — from Senator Marco Rubio of Florida to former Texas Governor Rick Perry, Senator Ted Cruz of Texas, Senator Rand Paul of Kentucky, and former Florida Governor Jeb Bush — aren't feeling the love, either, from their own states.
"If a candidate is a current officeholder, to the residents of the state it's, 'If he's running for president, he's not spending time tending to what we elected him to do,' " said Frank Newport, editor in chief of the Gallup Poll in Princeton, N.J.
In New Jersey, a Monmouth University poll last week found that nearly two-thirds of Christie's constituents say he's more concerned about his political future than he is about the state.
Christie has a 47 percent approval rating among registered voters in New Jersey. "Christie's ratings stabilized last spring after a big Bridgegate-related drop," said Patrick Murray, director of the Monmouth University Polling Institute in West Long Branch, N.J., referring to a scandal over a lane closure on a bridge that disrupted traffic. "But as his travel schedule increased and presidential speculation grew during last fall's campaign, state voter opinion started to erode again, slowly but steadily."
Voters also took a dim view of the governor's trade mission to London last week, which 65 percent of New Jersey residents saw as a thinly disguised way to boost his presidential portfolio.
"There's the old axiom, 'You're never a hero in your own backyard,' " said Susan MacManus, a political scientist at the University of South Florida, in Tampa. "People tend to be more critical of you when they know you better."
In Florida, Rubio and Bush are looking hard at making presidential runs.
Home state politics is particularly challenging for Rubio, who has to decide whether to run for re-election in 2016 or the presidency. Florida law requires that he appear only once on the ballot.
A recent Mason-Dixon Polling & Research survey of Florida residents found 57 percent thought Rubio should seek another term in the Senate, while only 15 percent said he should run for the White House. Among Republicans, 68 percent said Rubio should run for re-election, while 19 percent said he should seek the presidency.
"Some people would prefer he stay in the Senate because of his age," said MacManus. Rubio is 43, and some political observers think he could defer running for president.
Bush, who's been out of office since 2007 after serving two terms as governor, has recently ramped up his emerging presidential campaign. He leads other potential candidates among likely GOP voters in a New Hampshire poll by Bloomberg Politics/Saint Anselm released Sunday.
His home state is split. In the Mason-Dixon poll, 43 percent of Florida residents said he shouldn't seek the White House, while 42 percent said he should. Florida Republicans, by 59 percent to 31 percent, do want Bush to seek the presidency.
Like Rubio, Paul is up for re-election in 2016 and has to decide which office to seek. And as with Rubio, Paul's home state constituents might not be thrilled if he chooses the White House route.
According to a New York Times/Kaiser Family Foundation survey released last April, 31 percent of registered voters in the Bluegrass State support a Paul presidential bid, while 34 percent prefer him not to run for president.
Perry, who just stepped down after 14 years as governor, has a different history and one that complicates his relationship with Texas voters. Popular as governor, he nonetheless embarrassed many Texans with his gaffe-ridden 2012 presidential campaign.
"Many people approve of his performance as governor," said Mark P. Jones, a political science professor at Rice University in Houston. "They don't want to see a repeat of the 2011 debacle."
According to a Rasmussen Reports poll of likely Texas voters last August, 54 percent approved of the governor's job performance. Yet only 40 percent said they'd vote for him if he ran for president, while 46 percent said they would not and 14 percent weren't sure.
Public Policy Polling, a Democratic group in North Carolina, found in a poll last April that only 23 percent of Texas voters thought Perry should run in 2016 and only 34 percent of GOP primary voters in the Lone Star State wanted him to run.
Jones thinks Perry's anticipated run "is a form of political redemption."
There's less opposition among Texas voters to Cruz running for president. In the reddest of red states, 54 percent of all voters in the Public Policy Polling survey were against Cruz running, but the state's GOP residents do want the freshman senator to run in 2016, by 46 percent to 38 percent.
"Cruz is still of interest to an important slice of the Republican Party electorate," said Cal Jillson, a professor of political science at Southern Methodist University in Dallas. Cruz was elected in 2012 in his first run for political office.
The ownership of candidates matters to those who know them best.
"Home state voters tend to get annoyed when their politicians are playing to a national crowd instead of taking care of the folks at home," said Jim Williams, a Public Policy Polling analyst. "You don't want to feel your elected officials are using you as a steppingstone for another office."
Photo: Gage Skidmore via Flickr