Cable TV Elected Trump In 2016 -- And It's Happening Again
@LucianKTruscott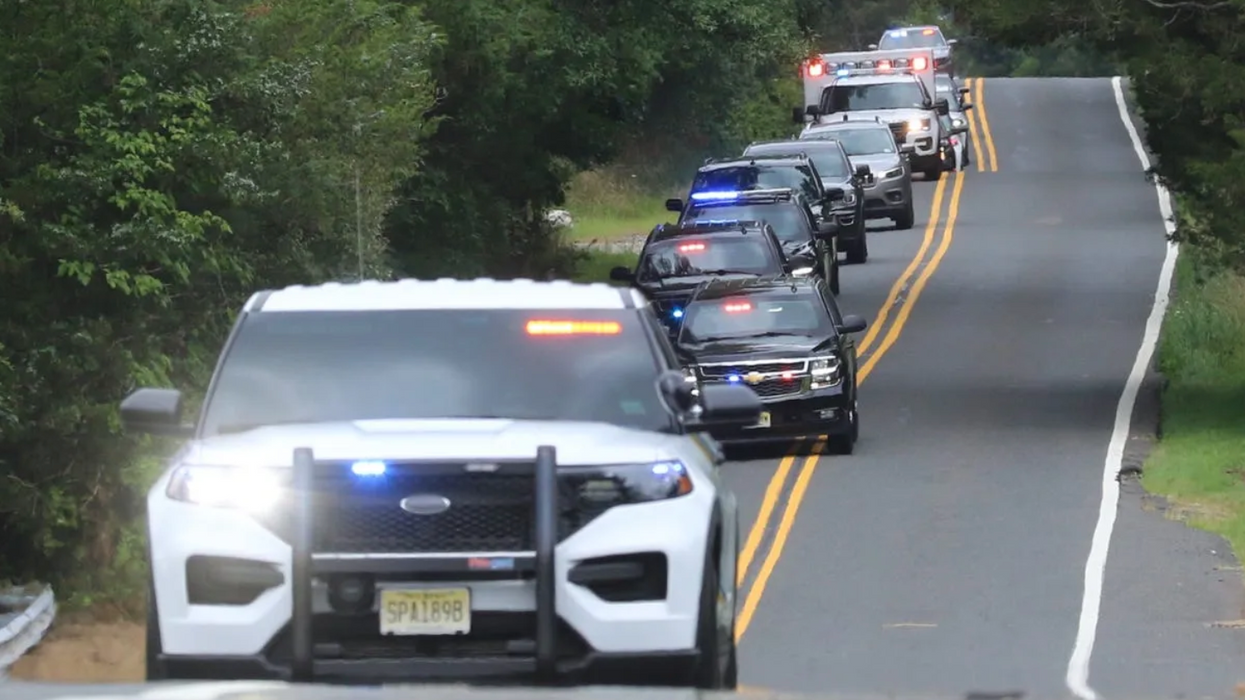 The mainstream media and cable news are making a huge, very costly mistake again. They're covering Defendant Trump's legal troubles in the same way they covered his rallies in 2016 – wall-to-wall, every useless, repetitive moment he shows his spray-tanned face.
I remember reporting on one of his rallies in Bethpage on Long Island for the Village Voice in the spring of 2016. The Voice had told me they would use me to cover his whole campaign – a decision they changed when they calculated what it would cost in expenses and so forth. So, I logged onto his campaign website to see what was up. At a time when Hillary Clinton's campaign website featured no less than 40-some "white papers" on the issues she was running on, like affordable housing, education, solving the homeless problem, and so forth, Defendant Trump's website had exactly zero white papers.
All the Trump website had was a list of the next three or four scheduled rallies and a link to get tickets for each one of them. That was it. I remember thinking, how does this guy think he can run for president with this as a campaign?
Well, he had help. The New York Times famously calculated that all the coverage of his rallies -- in fact, full-blown serious political coverage of every utterance of the man -- amounted to more than $2 billion in what is euphemistically called "free media." That is coverage he didn't have to pay for in print or television ads.
And now they're doing it again. Look at the photo above, taken somewhere in New Jersey near his Bedminster golf club just after he left for the airport to fly to Washington D.C. for his arraignment in federal court yesterday. Why the hell did the television news and newspapers have to show a bunch of cars driving down a tree-lined road?
Why indeed did they have to show the outside of the Prettyman Federal Courthouse, when all you could see was a bunch of barricades and a few scattered protesters and a phalanx of television cameras and reporters? I lived in L.A. during the O.J. trial, and that's what we saw on our television screens every day before they showed the circus covered by cameras inside the courtroom.
I heard a bunch of whining by former prosecutors and MSNBC anchors yesterday about how wonderful if would be if they allowed cameras in the federal courtroom for the trial of Defendant Trump whenever that happens. Why? So Defendant Trump can do his level best to appear as a victim of a wrongful prosecution every day like O.J. did? Maybe all the experts and anchors on MSNBC and CNN should go back and have a look at the verdict after all that wall-to-wall coverage of poor O.J., who was portrayed as the real victim, remember, instead of his dead wife and Ronald Goldman.
The Trump Show is going to be enough of a circus in the coming months without all the cable channels and newspapers and websites erecting a big-top for Defendant Trump to perform under.
No more free media for the biggest skinflint who ever ran for president or any other office, for that matter. Report on the indictments, tell us what the charges are and what they mean, report on the trials whenever they happen, and make Defendant Trump pay for every other minute of time he gets on TV or anywhere else.
Either that, or you're just enabling him and making it more likely that he will be elected president in 2024. What will you do then, when his truly weaponized DOJ starts going after his enemies who said bad things about him on TV and in the papers?
Lucian K. Truscott IV, a graduate of West Point, has had a 50-year career as a journalist, novelist, and screenwriter. He has covered Watergate, the Stonewall riots, and wars in Lebanon, Iraq, and Afghanistan. He is also the author of five bestselling novels. You can subscribe to his daily columns at luciantruscott.substack.com and follow him on Twitter @LucianKTruscott and on Facebook at Lucian K. Truscott IV.
Please consider subscribing to Lucian Truscott Newsletter, from which this is reprinted with permission.