Is The Trump Administration The Most Nepotistic In Modern American History?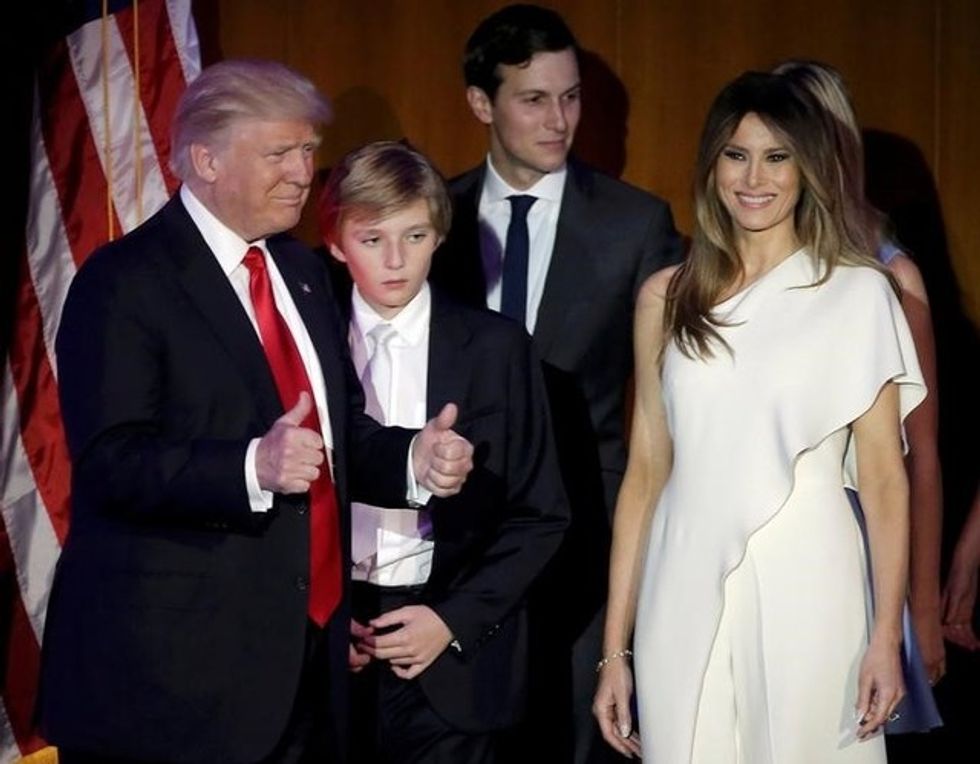 Reprinted with permission from AlterNet.
Nepotism is alive and well in the White House. According to an investigation published by the Daily Beast on Monday, the members of least 20 families hold multiple positions in the Trump administration, joined either by blood or by marriage.
Take White House counsel Donald McGahn's team. Earlier this month, Brent Talley was confirmed for a federal judgeship in Alabama. In the process of filing paperwork with the Senate Judiciary Committee, he neglected to mention that his wife is the chief of staff to McGahn. Not that it would be a problem for McGahn, whose wife Sharon is a policy adviser to Treasury Secretary Steven Mnuchin. McGahn's team previously included Jim Carroll, formely a lawyer for Ford Motor Co. Carroll has since moved on to the Office of Management and Budget, but not before hiring his son, James Carroll III. The younger Carroll's previous work experience, the Daily Beast notes, "consisted of a stint as the sports editor of his college newspaper—as a staff assistant."
Imagine this trend multiplied across thousands of positions in the Executive Branch. Rudy Giuliani, former mayor of New York City, was once rumored to be among Trump's picks for attorney general. He never made it, but Andrew Giuliani, his son, landed a plum position as the associate director of the White House Office of Public Liaison. His previous experience was as a former sales intern for CapRok, an investment firm.
The DeVos family has made out especially well. As the Daily Beast reveals, it's not exactly news that the family that donated handsomely to Trump's campaign has been rewarded with jobs, but Trump has taken things to the extreme:
"In September, Dick Devos Jr., Betsy's husband, was appointed to the Federal Aviation Administration's Management Advisory Council. The next month, Pamella DeVos, Betsy's sister-in-law, landed a spot on the advisory board for the John F. Kennedy Center for the Performing Arts. DeVos' brother, Erik Prince, the founder of notorious military contractor Blackwater, was also said to be informally advising Trump's incoming administration after last year's election."
Then there are the massive conflicts of interests within the Trump family itself. Ivanka and Jared's roles in the administration have been well documented, but few realize that Eric Trump's brother-in-law is the chief of staff at the Department of Energy. Donald Trump, Jr., Eric and daughter-in-law Lara Trump are public faces of the Trump Organization. Again, it's not unheard of for presidential family members and close friends to get jobs in an administration, but it's "the degree to which other families supply the administration with top talent," that "only further illustrates the insularity of the current group controlling the levers of power in Washington, D.C."
Read the entire report.
Ilana Novick is an AlterNet contributing writer and production editor.