Trump Aides Worked With GOP Activist Who Sought To Rig Census
@Snipy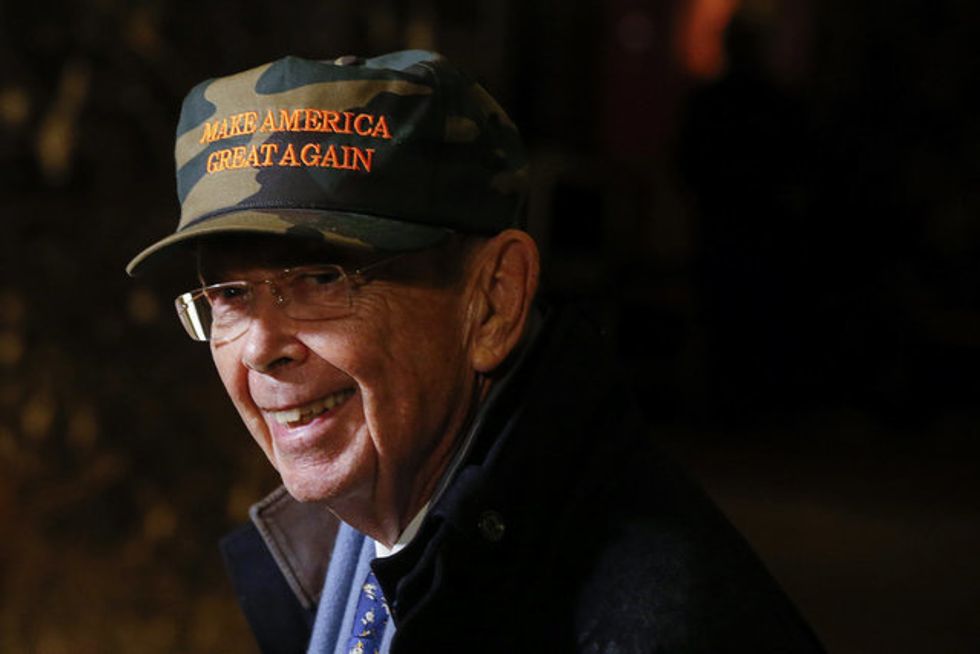 The House Oversight and Reform Committee has obtained evidence showing that the Trump administration worked hand-in-hand with a GOP activist to try to rig the 2020 census.
Thomas Hofeller, who died last year, was a Republican activist who specialized in gerrymandering and redistricting. In 2015, he conducted a study that determined that having a citizenship question on the decennial census would disadvantage Democrats and be "advantageous to Republicans and Non-Hispanic Whites."
During litigation over the Trump administration's attempts to justify adding the question to the 2020 census, allegations appeared that Hofeller's study had been instrumental in the administration's decision to push for the question. The Justice Department flatly denied this, saying that the study "played no role" in the matter.
Now, the House Oversight Committee says it has material showing that the Trump administration began strategizing about how to add a citizenship question almost immediately after Trump took office — and, in the summer of 2017, worked directly with Hofeller to do so.
Mark Neuman, who was a member of the Trump transition team and a former adviser on census issues, provided information about his contacts with Hofeller during the time the administration was discussing how it could get the citizenship question on the census.
In August 2017, Neuman, then an adviser to Commerce Secretary Wilbur Ross, communicated directly with both Hofeller and his business partner, Dalton "Dale" Oldham, about how to best phrase the citizenship question. Neuman asked both men to review language in a letter Neuman was sending to request the addition of the question.
Neuman's letter offered the unfounded rationale the DOJ would later use to justify the question — to ensure compliance with the Voting Rights Act — and he wanted to make sure Hofeller and Oldham thought the language was correct. Both Oldham and Hofeller agreed the language was fine.
At every turn, Hofeller sought to advantage Republicans by minimizing participation by voters of color and Democratic voters. He didn't do this in the shadows. On the contrary, Hofeller was ubiquitous in his efforts to ensure Republican control at any cost. When he passed away in 2018, one obituary said he "may be more responsible for the Republican majority in Congress than any other single person in modern politics."
Over the years, Republicans paid him millions of dollars for his services.
Hofeller helped draw a highly gerrymandered map in North Carolina. He was hired by the conservative Washington Free Beacon to assess whether it would advantage Republicans to draw political maps based on a subset of the population — American citizens of voting age — rather than a state's total population. He worked as the redistricting director for the Republican National Committee.
Trying to rig the census was just a logical progression for Hofeller. In the Trump administration, he found a willing ear for his efforts. And now the House Oversight committee has proof the administration formed a partnership with Hofeller as well.
Published with permission of The American Independent.
IMAGE: Wilbur Ross departs Trump Tower after a meeting with Donald Trump in New York, November 29, 2016. REUTERS/Lucas Jackson