Trump Announces That His Top Economic Adviser Larry Kudlow Had A Heart Attack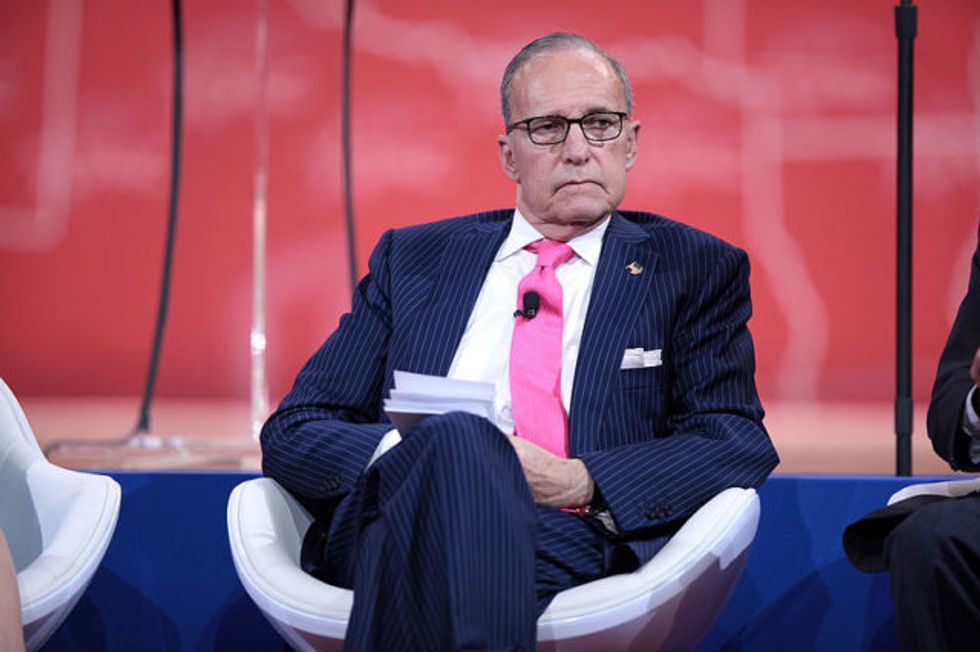 Reprinted with permission from AlterNet.
Larry Kudlow, President Donald Trump's top adviser on economic issues, had a heart attack on Monday and has been taken to the hospital, the president announced in a tweet from Singapore.
"Our Great Larry Kudlow, who has been working so hard on trade and the economy, has just suffered a heart attack," Trump wrote. "He is now in Walter Reed Medical Center."
The White House later said that Kudlow "experienced what his doctors say, was a very mild heart attack." It also said he is now in good condition and is expected to make a complete recovery soon.
Kudlow had joined Trump at the contentious G-7 at the end of last week. As recently as Sunday, he had appeared on TV defending the president's attacks on Canadian Prime Minister Justin Trudeau, saying that Trudeau had committed a "betrayal.
Cody Fenwick is a reporter and editor. Follow him on Twitter @codytfenwick.