Trump Appointees Weaken Worker Protections At Construction And Shipyard Sites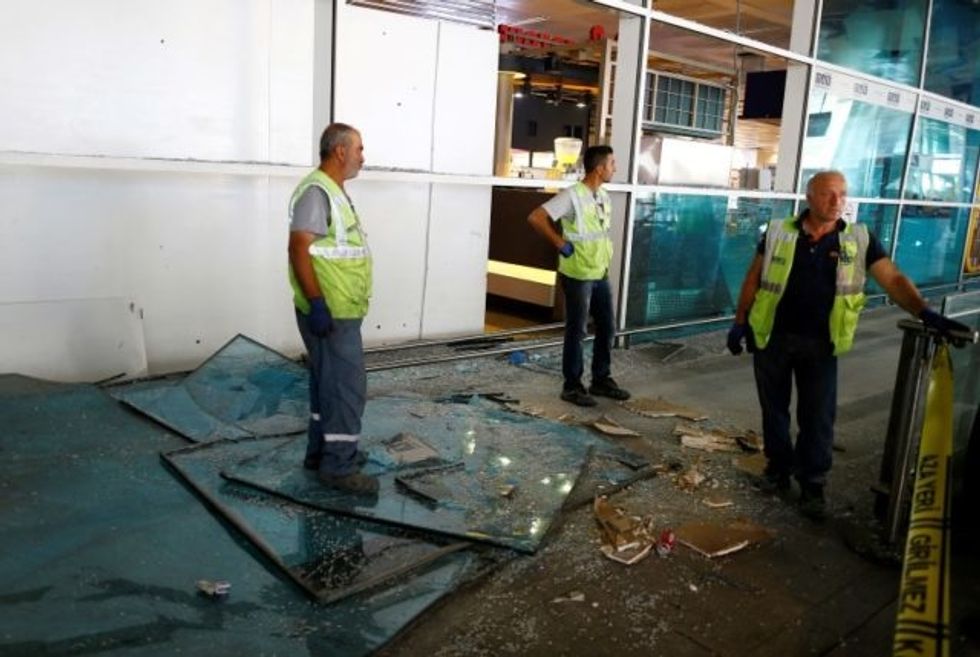 Reprinted with permission from DCReport.
Trump's OSHA has started enforcing a watered-down safety standard on beryllium, a toxic metal that slowly damages the lungs and kills about 100 people a year.
The new standard went into effect May 11 and limits how much beryllium dust workers can be exposed to—one-tenth of the previous limit. About 62,000 workers are exposed to beryllium, including about 11,500 construction and shipyard workers.
The agency is still trying to revoke basic public health measures for construction and shipbuilding businesses such as providing protective clothing and equipment or testing workers for illnesses caused by beryllium. Those industries are expected to save an average of $957 for each of the estimated 11,486 employees who are exposed to beryllium or about $11 million.
OSHA recently settled part of a lawsuit brought by the National Association of Manufacturers, Materion Brush Inc. and two other companies about beryllium safety standards.
ACTION BOX/What You Can Do About It

Call Labor Secretary Alexander Acosta at 202-693-6000 or write him at Secretary of Labor, S-2521, 200 Constitution Ave. NW, Washington, D.C. 20210.

Contact your senators or representatives.

Public Citizen is one of the organizations working to raise awareness about beryllium. The nonprofit can be reached at 202-588-1000.

Jordan Barab, a former deputy assistant secretary of Labor, writes the newsletter Confined Space about workplace and safety issues with suggestions about what to do to protect workers' rights.
The rules were developed under former President Barack Obama and were originally supposed to go into effect in March 2017. The new limit for exposure to beryllium dust is 0.2 micrograms per cubic meter of air over eight hours or a short-term limit of 2 micrograms per cubic meter over 15 minutes.
Democratic senators, including Sen. Elizabeth Warren (D-Mass.) and Sen. Patty Murray (D-Wash.), asked the inspector general of the Labor Department to investigate why the regulations were delayed and whether lobbyists had improper influence.
Authorities have known for decades how toxic the metal is but prize beryllium, especially in the defense industry where it is used to make nuclear weapons. Triggers for the weapons, also called plutonium pits because they are near the center of warheads, were once made at Los Alamos National Laboratory in New Mexico.
Beryllium is used to surround the pit in a shell to increase the force of the explosion. Federal inspectors have raised concerns about how the lab manages beryllium.
In November, the National Nuclear Security Administration finished a study comparing the potential costs and risks of producing plutonium pits at various Energy Department sites. The agency has recommended that the pits be produced at the Los Alamos lab and at Savannah River Site in western South Carolina which is already one of the most contaminated places on Earth because of our country's nuclear program.