Trump Asks 'Who Drew' UN Climate Report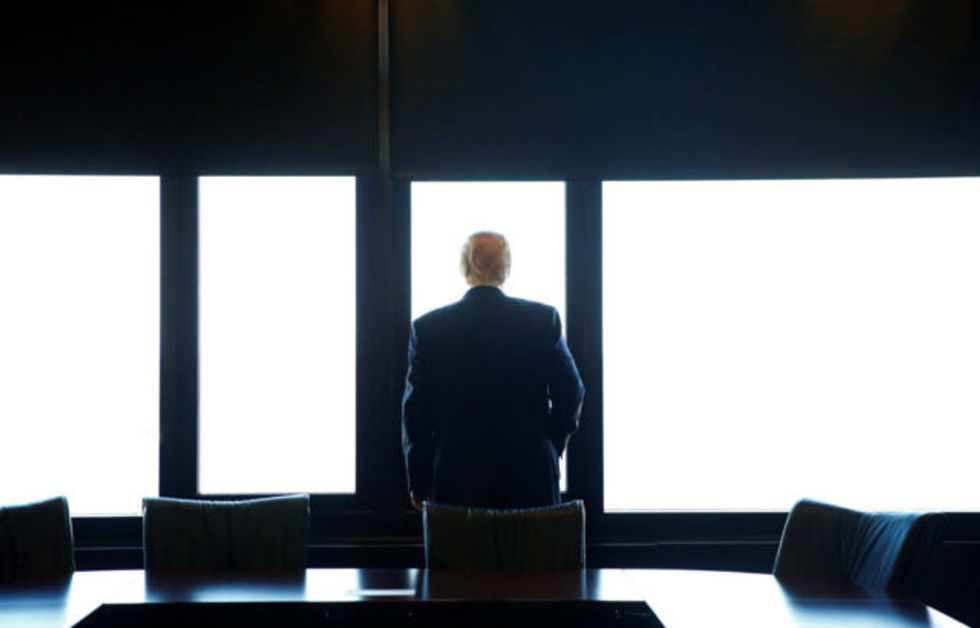 Reprinted with permission from Shareblue.
A day after an international team of scientists issued a dire warning about the severe and deadly consequences the world will soon face if action is not taken immediately to slow the rate of climate change, Trump finally responded. Well, sort of.
Trump didn't say whether he accepts the findings from the United Nations' Intergovernmental Panel on Climate Change (IPCC), which warned that the world has only about 12 years to dramatically cut carbon emissions before the impact of climate change becomes irreversible.
Nor did Trump say whether the U.S. will join the global community in trying to avoid the most catastrophic effects of climate change by implementing stricter controls on pollution-causing emissions and investing in clean energy.
Trump didn't even say whether he had looked at the report, nor whether he even planned to read it. He did, however, acknowledge that he was aware of the existence of the report. Well, sort of.
"It was given to me," Trump told reporters on the White House lawn Tuesday. "I want to look at who drew it."
"You know, which group drew it," he continued. "Because I can give you reports that are fabulous, and I can give you reports that aren't so good. But I will be looking at it, absolutely."
It's unclear what Trump was referring to when he said he wanted to "look at who drew it," given that he's talking about a scientific report, not a finger painting.
The assessment was published by a Nobel prize-winning international panel of more than 90 scientists from 40 countries, and included more than 6,000 references and 42,000 comments from governments and subject area experts.
The U.S. was one of the countries that requested the new report when the Paris climate accord went into effect. But that was then and this is now.
Last summer, Trump announced that he was pulling the U.S. out of the international climate agreement.
He has also repeatedly called climate change a "hoax," and his administration made a name for itself by denying climate science, lying about the effects of climate change, and dismantling environmental protections in the name of big business. 
Perhaps it's too much to expect that the person in charge of U.S. foreign policy would actually read a report that will dictate U.S. foreign policy for decades to come. After all, Trump isn't known to be much of a reader — although he reportedly does like graphics and maps.
Published with permission of The American Independent.