Trump Attacks Tallahassee Mayor As Hurricane Looms Over City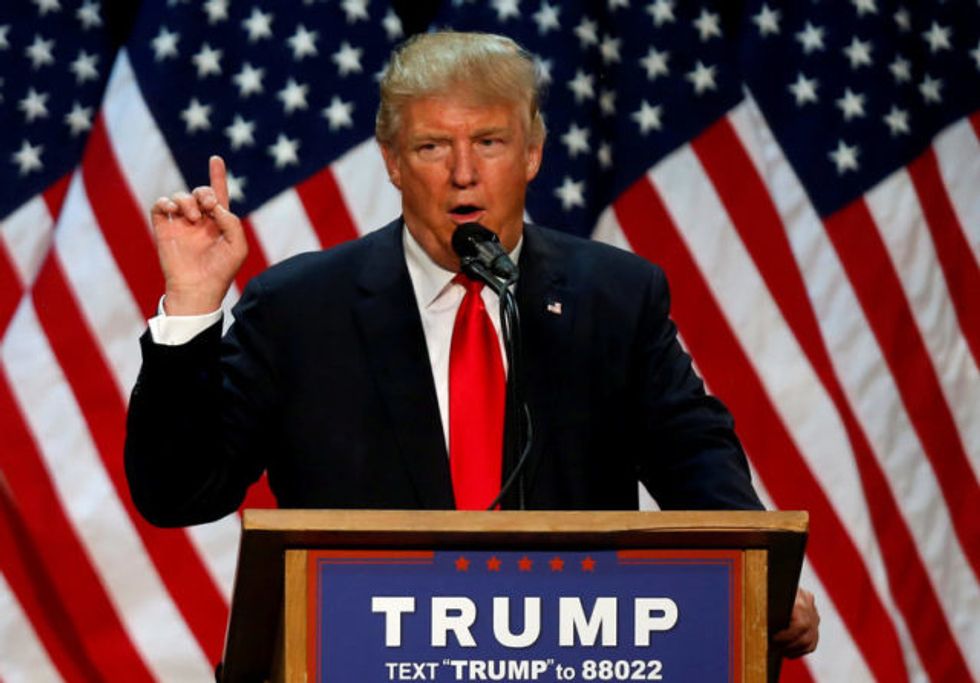 Reprinted with permission from Shareblue.
Andrew Gillum, the mayor of Tallahassee and current Democratic nominee for governor in Florida, slammed Trump for his attacks on the city as Hurricane Michael approaches.
The storm is expected to bring possibly life-threatening conditions to Florida's panhandle, and at Category 4, it would be the strongest storm to make landfall in the region. Experts believe over a million people will experience power outages in the region.
At a campaign rally in Orlando, Trump said Gillum "runs a place that has a lot of problems" with "tremendous corruption, tremendous crime, this is not what you want to run Florida."
Gillum took Trump to task during a CNN appearance: "I think what President Trump did last night by attacking me, by attacking my city — I don't think we've ever seen a sitting president go after a sitting mayor and community that is preparing itself for a near category four hurricane."
He added, "We don't need partisanship. We need a president, we need a partner, we need someone who is going to come to our aid when we need it, not throw cheap political shots."
Later in the interview, Gillum noted that in addition to being unnecessarily vitriolic, Trump's attack was inaccurate, because the city's crime rate has dropped.
Meanwhile, Trump is backing the Republican nominee, Rep. Ron DeSantis (R-FL).
DeSantis celebrated winning the Republican nomination by making a racist comment about Gillum, who is black. The Republican told Fox News, "the last thing we need to do is to monkey this up by trying to embrace a socialist agenda with huge tax increases bankrupting the state."
The right-wing propaganda network quickly distanced themselves from the ugly attack in an unusual move. Since then it has been revealed that DeSantis excused slavery in a book he had written, and also attacked women's rights and anti-discrimination laws.
DeSantis is a Republican much in the mold of Trump, with his embrace of bigotry and extreme commentary.
Preparing his city for the storm, Gillum had to repudiate Trump, his opponent's biggest booster, who, instead of helping Americans facing grave danger, once again went to the gutter and spewed bile
Published with permission of The American Independent.