Trump 'Believes' Kim Despite Evidence Of North Korean Nuke Production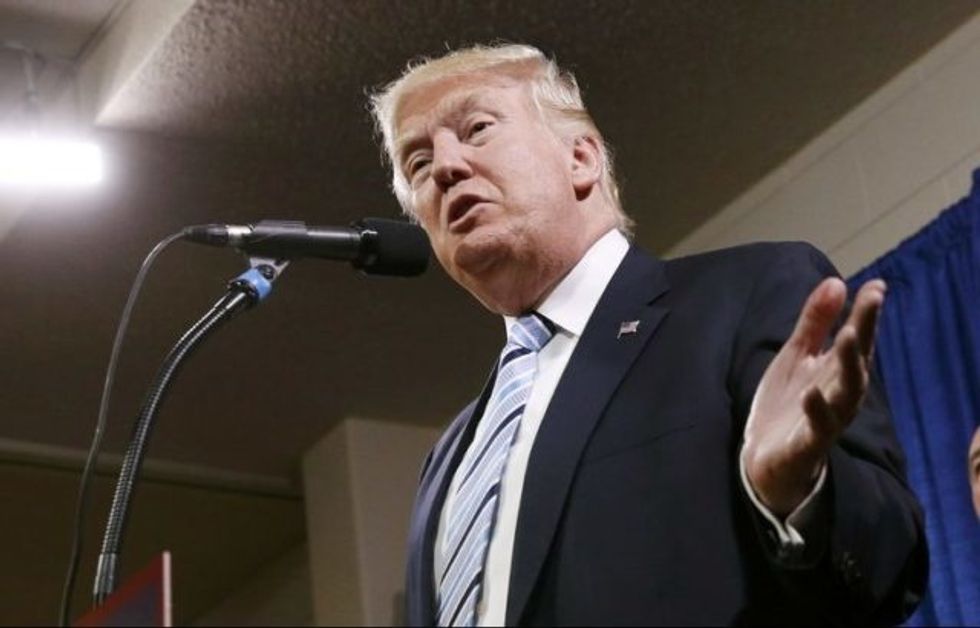 Reprinted with permission from Shareblue.
Trump's diplomacy with North Korea has been a series of humiliations — but perhaps none are more embarrassing than Trump's latest insistence that he still "believes" in Kim Jong Un even as North Korea secretly continues to ramp up its production of fuel for nuclear weapons.
During a Fox News interview that aired Sunday morning, even pro-Trump host Maria Bartiromo had to ask if Trump was "legitimizing killers" in his conciliatory summit with the murderous dictator.
Trump insisted that he "got along really well" with Kim Jong Un.
"We had a great chemistry," Trump said. "We really had, Chairman Kim — "
"But do we believe him, Mr. President?" Bartiromo interrupted.
"I made a deal with him, I shook hands with him, I really believe he means it," Trump said. "Now, is it possible — have I been in deals, have you been in things where people didn't work out? It's possible."
Bartiromo's interview took place earlier in the week. But if it had happened today, she could have also pressed Trump on new reporting that North Korea has increased production on nuclear weapons fuel — reporting that comes from Trump's own intelligence agencies.
Maria Bartiromo is as fervent a Trump fanatic as there is. She even once insisted that there were no allegations of sexual misconduct against Trump, even though 19 women have made such allegations.
Yet even Bartiromo is extremely skeptical of Trump's disastrous diplomacy with North Korea.
Trump came away from his summit last month with nothing — but gave Kim a staggering series of propaganda victories, as well as the enormous substantive concession of canceling military exercises with South Korea.
And now, Trump is showing a desperate willingness to trust Kim without any good reason to do so.
Trump's naive approach also does not bode well for his upcoming summit with Russian dictator Vladimir Putin. Trump has already signaled that he will let Putin have his way at that meeting — and there's very little reason to hope that will change.
Published with permission of The American Independent.