Trump Blinks, Asks Congressional Leaders To 'Make A Deal'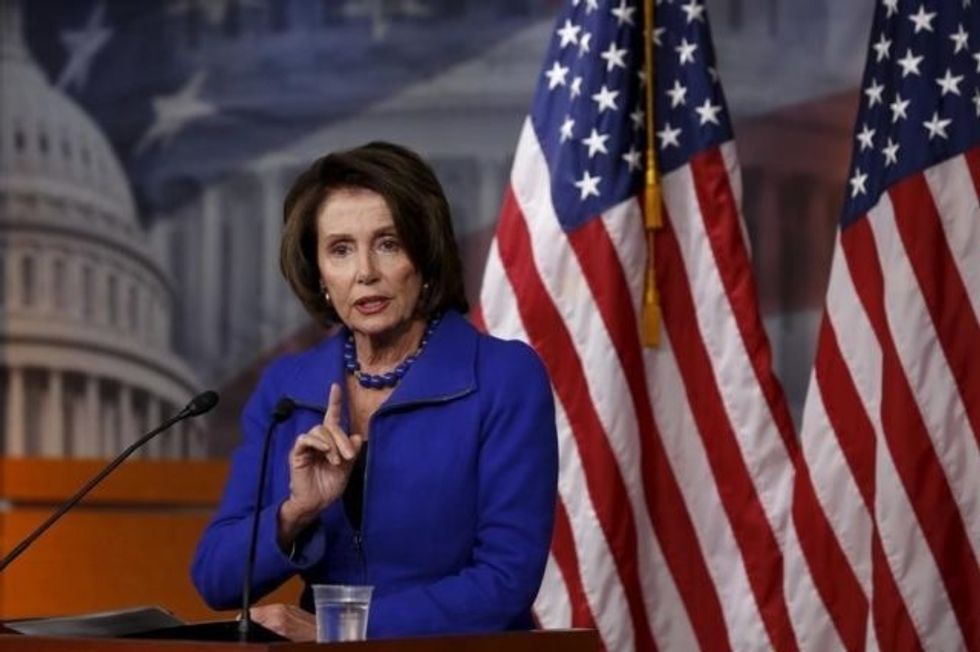 On Tuesday, President Trump on invited congressional leaders from both parties to the White House for a "briefing on border security." Scheduled for Wednesday, this will be their first bipartisan meeting, one day before Democrats take control of the House of Representatives. Homeland Security officials will brief the top two leaders from each party in the House and the Senate.
Neither Democrats nor Republicans have indicated that the parties are any closer to agreement on the budget or Trump's demand for $5 billion in additional spending on a border wall. But as the government shutdown entered its second week, Trump's invitation was a sign that his hardline position may be faltering.
So was the tweet he posted later on Tuesday:
Border Security and the Wall "thing" and Shutdown is not where Nancy Pelosi wanted to start her tenure as Speaker! Let's make a deal?
For her part, Pelosi stuck to the plan announced earlier, to bring a funding bill to the floor on Thursday. She responded bluntly to Trump's "deal" tweet:
.@realDonaldTrump has given Democrats a great opportunity to show how we will govern responsibly & quickly pass our plan to end the irresponsible #TrumpShutdown – just the first sign of things to come in our new Democratic Majority committed to working #ForThePeople.
Pelosi is expected to win election as Speaker on Thursday — which will mean, among other things, a new year of accountability for Trump.