Trump Boasts He Ignored Human Rights In Meeting With North Korea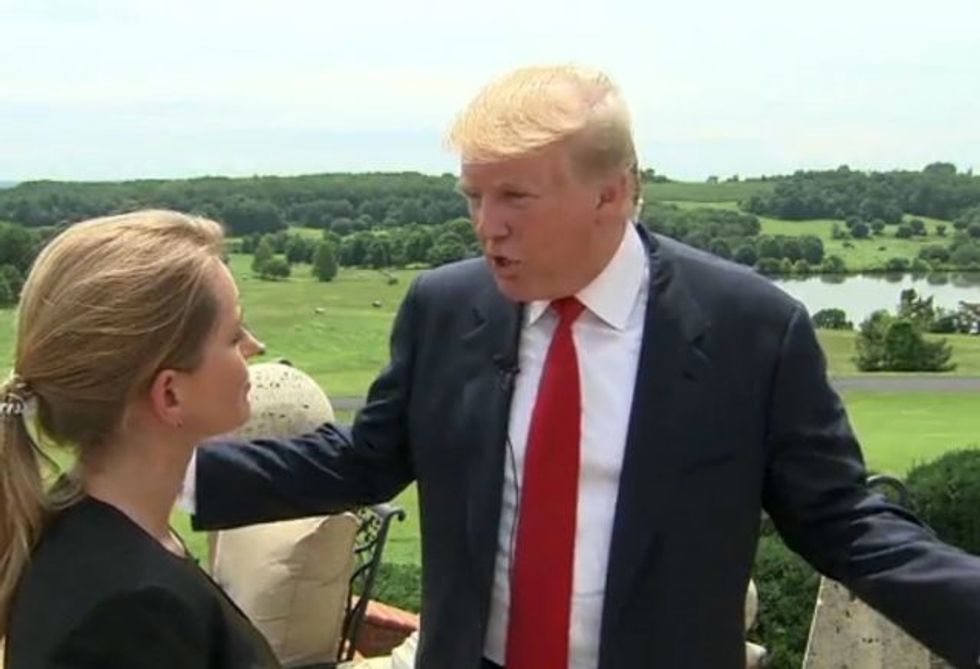 Reprinted with permission from Shareblue.com
Trump proudly proclaimed that he did not bring up the topic of North Korea's rampant human rights abuses during his unusual Oval Office meeting with Kim Yong-chol.
Trump hosted the envoy and former North Korean spy chief at the White House in the first such meeting in nearly two decades.
Speaking to the press after the discussion, a reporter asked Trump whether the two discussed human rights.
"We did not talk about human rights," Trump said. Asked if the topic would come up at the rescheduled summit, he answered vaguely, "Could be, yeah, could be."
Trump confirms that he and North Korean officials didn't talk about the human rights situation in the country. pic.twitter.com/ZBfTZNVLch

— Aaron Rupar (@atrupar) June 1, 2018
Trump did express a desire to rescind sanctions against the rogue regime in exchange for denuclearization (a goal that experts have said is unlikely).
Many of those sanctions are directly tied in to abuses. In 2016, President Barack Obama imposed sanctions on North Korea, citing grave human rights abuses and repression.
The State Department cited actions like extrajudicial killings, forced labor, and torture. The Obama administration went so far as to name specific North Korean officials for their roles in enforcing those abuses.
Trump has not only shown a disinterest in maintaining America's traditional leadership role in opposing abuse but has actively courted other regimes that disrespect human rights.
He praised Philippine President Rodrigo Duterte, even as he was criticized by international organizations for brutal killings of drug users.
He also congratulated Turkish President Tayyip Erdogan after he rammed through a referendum granting him increased powers.
At the same time, Trump has broken away from traditional American allies with modern democracies like Germany and France.
He has demonstrated a willingness to do nearly anything to save face and keep talks in place with North Korea. He is unconcerned with squandering America's moral high ground in the process.
Going into any discussions with North Korea and dispensing with human rights talk already, is a major concession and a moral abdication.