Trump Border Stunt Now Means Troops Will Miss Christmas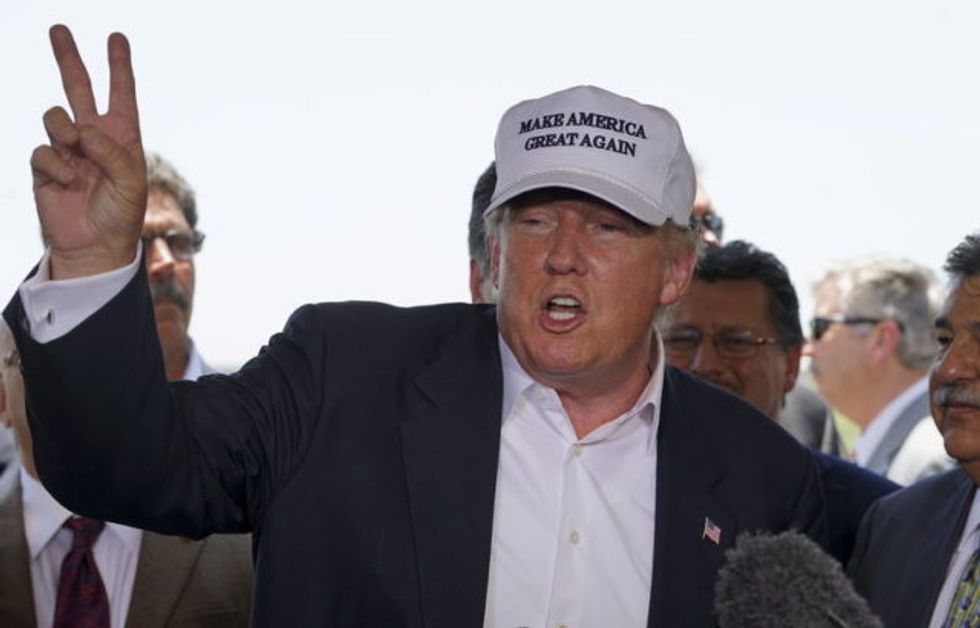 Reprinted with permission from Shareblue.
In the midst of World War II, Bing Crosby recorded the song "I'll Be Home for Christmas" about soldiers in Europe longing to be with their family for the holiday. At that time, Americans were fighting Nazis.
Fast-forward to 2018, and Trump (who coddles Nazis) is forcing troops to be separated from their families during the holidays — but not for any noble cause.
According to NPR, Trump is expected to prolong the deployment of thousands of troops along the southern border into January.
The troops were originally supposed to come home no later than Dec. 15, and the Pentagon recently indicated that everything was on schedule for servicemembers to come home soon.
Instead of spending time with their families at either Thanksgiving or Christmas, troops are shoveling horse manure out of border patrol horse stalls. The Pentagon reports that the deployment is a giant waste of resources and "a morale killer to boot," according to the New York Times.
The deployment was part of a racist pre-election border stunt from Trump, meant to gin up xenophobia and encourage the Republican base to go vote.
The ploy failed spectacularly, as Democrats are now on pace to pick up 40 House seats.
But Trump isn't giving up on the charade. And since he already showed a callous indifference to using troops as a political prop over Thanksgiving, it's not a surprise that he would be willing to do the same over Christmas and New Year's.
"The reason Donald Trump has no problem wasting military resources and keeping troops away from their families, for a political stunt, is that he doesn't respect them or their service," Will Fischer, director of government relations for VoteVets, told Shareblue Media in a statement. "It's beyond insulting to those who have or who are currently serving in uniform."
NPR also reports that the extension "comes days after U.S. agents fired tear gas at migrants who tried to cross into the United States from Tijuana, Mexico, on Sunday."
Trump's use of chemical weapons against families with small children earned a rebuke from the American Academy of Pediatrics, but a gleeful response from members of the Trump administration.
Instead of letting military servicemembers spend well-earned time with their families over the holidays, Trump is forcing them to waste time putting up fences and shoveling horse manure while border patrol agents fire tear gas, and possibly use lethal force, against refugee families fleeing violence.
And the Christmas story itself, of course, is about a refugee family fleeing violence.
Published with permission of The American Independent.