Trump Tweets 'Despicable' Attack On Brutalized Buffalo Protester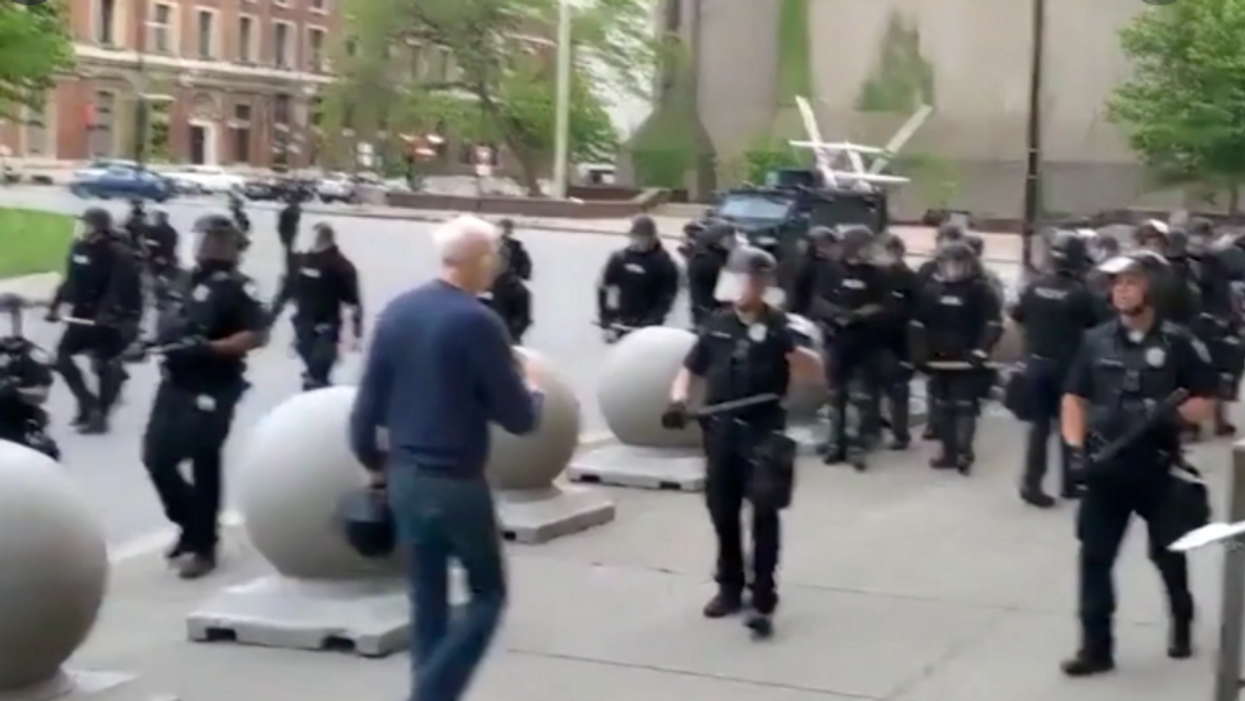 President Donald Trump is now attacking victims of police violence.
On Tuesday morning the President of the United States went after the 75-year old Buffalo man who was shoved by police last Thursday. In disturbing video Martin Gugino can be seen falling to the ground. The sound of his head hitting concrete is especially disconcerting. The cops left the scene without helping him and apparently without even calling 911 as blood could be seen coming out of Gugino's ear.
"Buffalo protester shoved by Police could be an ANTIFA provocateur," Trump tweeted. "75 year old Martin Gugino was pushed away after appearing to scan police communications in order to black out the equipment. @OANN I watched, he fell harder than was pushed. Was aiming scanner. Could be a set up?"
OANN is One America News Network, the far right wing conspiracy theory news outlet Trump likes to promote as a foil when he's angry at Fox News.
NCRM could find no reputable news reports to substantiate Trump's claims.
Martin Gugino, according to multiple news reports, is not a member of "ANTIFA," but he is a "longtime peace activist" and human rights activist. His Twitter feed also shows he opposes Trump.
He is still hospitalized.
Jesuit priest and editor at large of the Catholic magazine America posted this over the weekend:
Many are outraged over the president's remarks.