Trump Builds A (Fake News) Wall Around Obama House
@AlterNet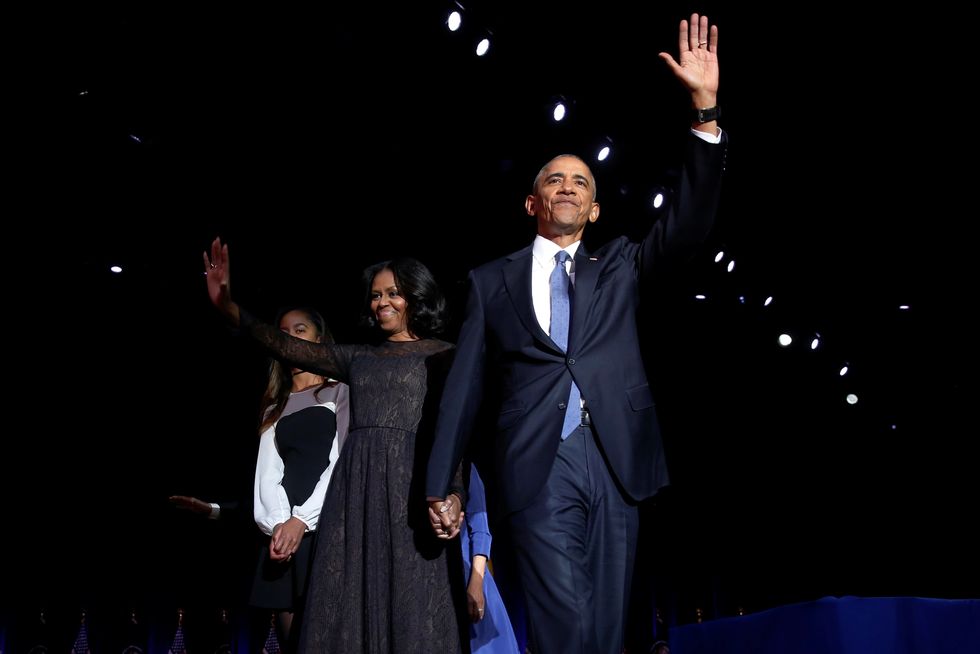 President and Mrs. Obama built/has a ten foot Wall around their D.C. mansion/compound. I agree, totally necessary for their safety and security. The U.S. needs the same thing, slightly larger version!— Donald J. Trump (@realDonaldTrump) December 30, 2018
It was a bizarre, pointless claim, which served to reveal Donald Trump's continuing fixation on his predecessor. The security of a single home has nothing to do with the security of a country (should the United States get a dead bolt and window latches too?). And the security of a former president certainly has nothing to do with the security of the population at large, unless we think everyone needs Secret Service protection.
But aside from being pointless, the claim was, unsurprisingly, a lie.
As the Washington Post reported, the Obamas do not have a "ten foot Wall." They also do not have a "compound." They have a quite valuable piece of D.C. real estate in a wealthy neighborhood. But the house does not particularly stand out on the street.
"There's a fence that goes along the front of the house, but it's the same as the other neighbors have," one neighbor told the Post. "It's tastefully done."
Pictures provided by the Post make it clearly there's nothing like the "ten foot Wall" Trump refers to. From the street, you can see right up to the Obamas' front door at the end of an open path along the front yard.
Why did Trump feel the need to lie about such a trivial matter that really has nothing to do with the issue at hand? Is there even any reason in asking anymore? Trump just lies. It's what he does.
IMAGE: President Barack Obama joined onstage by first lady Michelle Obama and daughter Malia, after his farewell address in Chicago, January 10, 2017. REUTERS/Jonathan Ernst