Trump: 'Bye-Bye' To Shutdown Talks With Democrats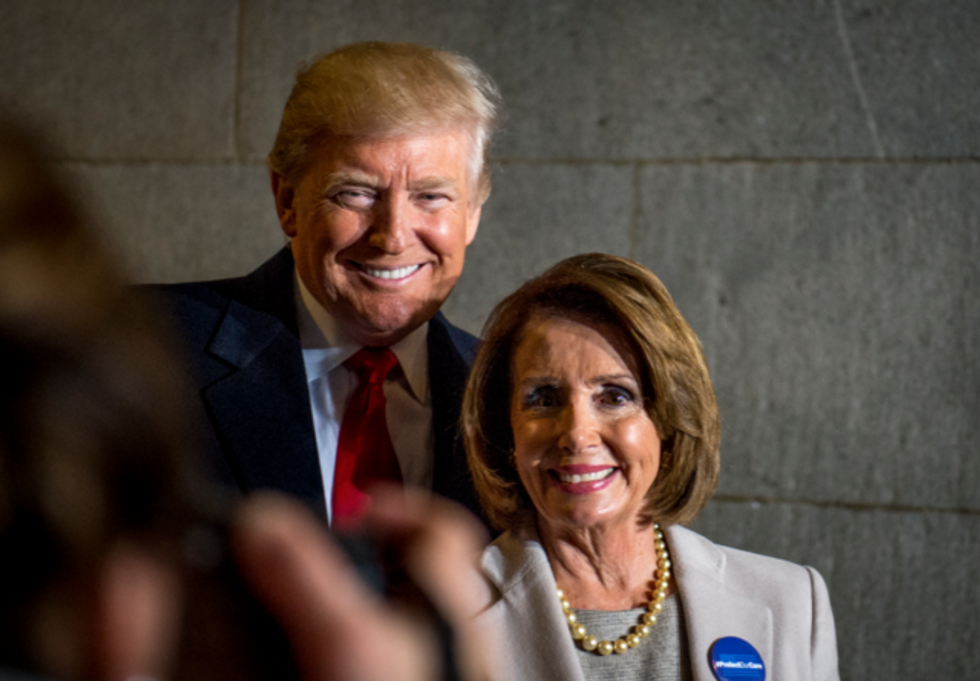 Reprinted with permission from AlterNet.
President Donald Trump lashed out on Twitter Wednesday after a tense meeting with top Democrats failed to make any progress toward reopening the government.
"Just left a meeting with Chuck and Nancy, a total waste of time," Trump said on Twitter. "I asked what is going to happen in 30 days if I quickly open things up, are you going to approve Border Security which includes a Wall or Steel Barrier? Nancy said, NO. I said bye-bye, nothing else works!"
Meanwhile, House Speaker Nancy Pelosi and Senate Minority Leader Chuck Schumer spoke to reporters after the meeting — and described a meeting with a president under enormous pressure.
"We saw a temper tantrum because he couldn't get his way, and he just walked out of the meeting," Schumer said.
He added that Trump slammed the table in his frustration. Schumer said that Trump's use of government workers as "pawns," forced out of their jobs by the shutdown, was "cruel."
"It's cold out here, and the temperature wasn't much warmer in the Situation Room," said Pelosi.