Trump Campaign Creates Fake 'Supporters' With Stock Images On Facebook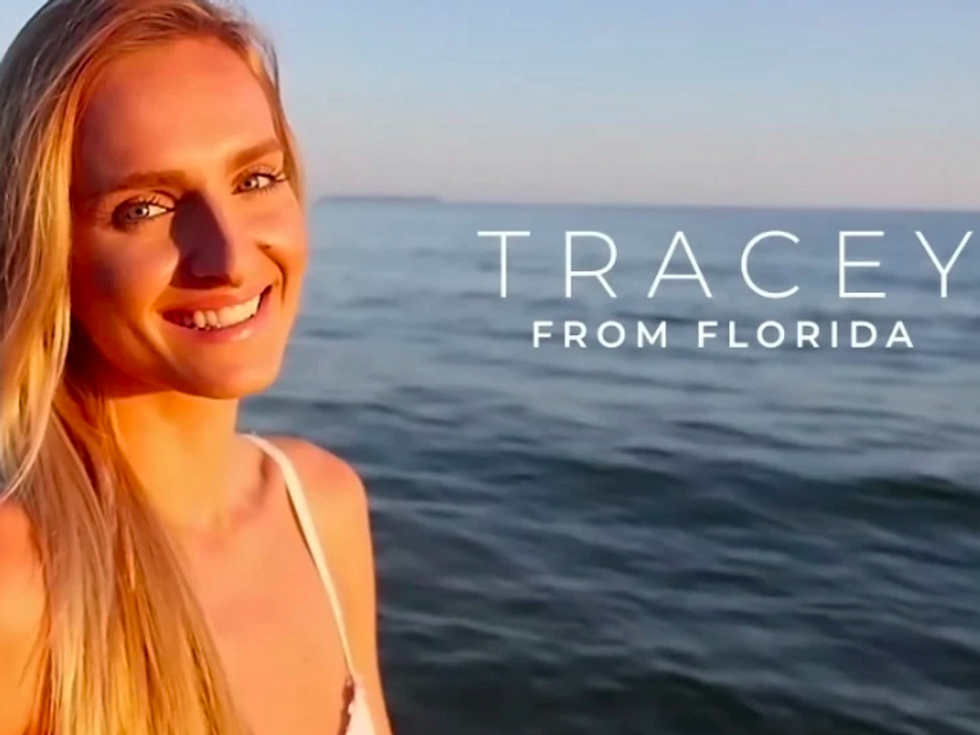 The Trump campaign is spending millions on Facebook ads for his 2020 reelection bid. But embarrassingly, according to a report from NBC News, the images of Trump supporters in those ads aren't real Trump supporters — they're images purchased from a stock photo service.
Some of the images come from overseas. One of the stock models featured in Trump's Facebook ads is identified as "Tracey in Florida" — but her video clips come from a French company that filed her stock video clips under "Young woman smiling and walking on the beach," according to NBC News.
Another fake supporter, identified as "Thomas from Washington," comes from stock video footage from a Turkish company that filed the clip under "bearded and tattooed hipster coffee shop owner posing," NBC News reported.
And "AJ from Texas" is identified as a Hispanic Democrat who supports Trump's border policies, but again is a stock image model, according to NBC News.
Polls tell us that women, bearded hipsters from blue states, and Hispanics are not groups that back Trump in large numbers — so it's no wonder his campaign would have to resort to models rather than actual Trump supporters in ads like these.
Making matters worse is that the stock images come from foreign companies that sell their images for cheaper than American companies like Getty Images. So much for "America First."
Trump may be spending millions to try and win reelection in 2020. But the fact that he can't find actual supporters in demographic groups he needs to win who will agree to appear on camera is not a good sign for him.
Published with permission of The American Independent. 
IMAGE: Screenshot of a fake "Trump supporter" from a Trump 2020 Facebook ad.